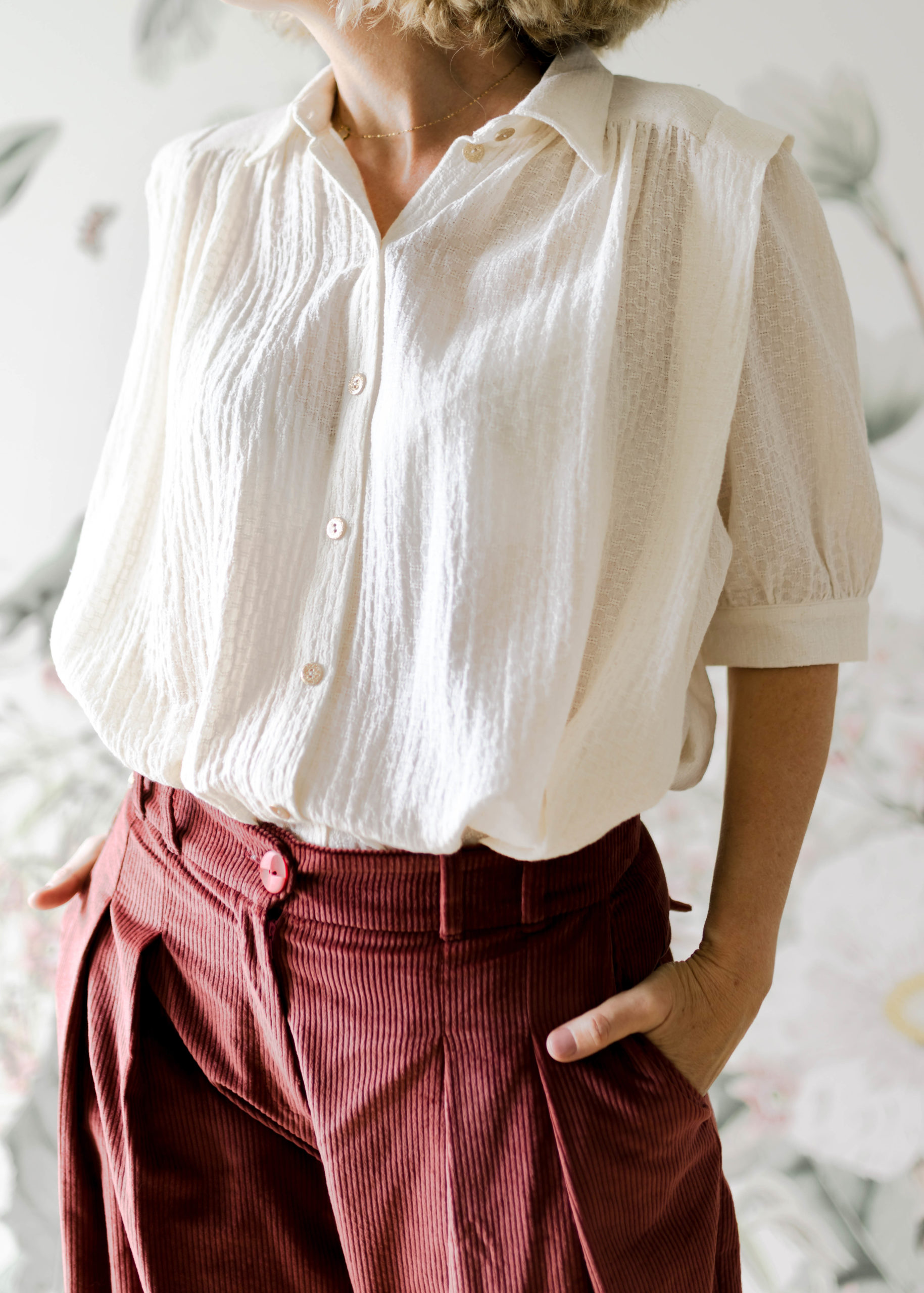 STAN is the last women's pattern (sizes 34-52) that I'll design this year. This shirt pattern is original, with a rock'n'roll look thanks to this wide shoulder pleat, but it can also be a rather classical pattern, if you choose to sew it without said shoulder pleat.
It will be really easy to adapt STAN to your own style, tastes, and body shape.
Similar to all of the patterns I had designed previously, comfort and finishing were top priorities. I opted for a loose fit, with cute gathers under the front and back yokes, which make it undeniably charming.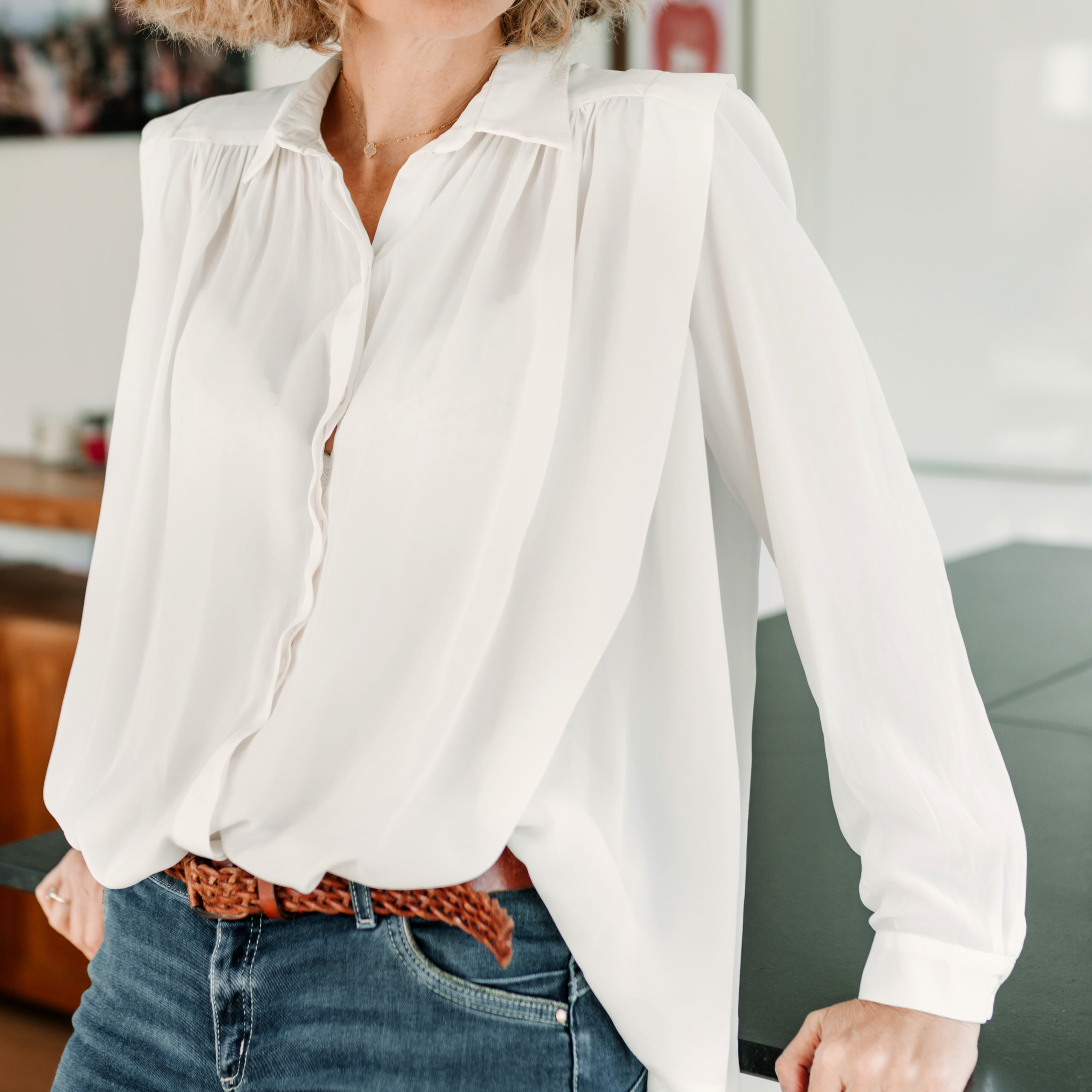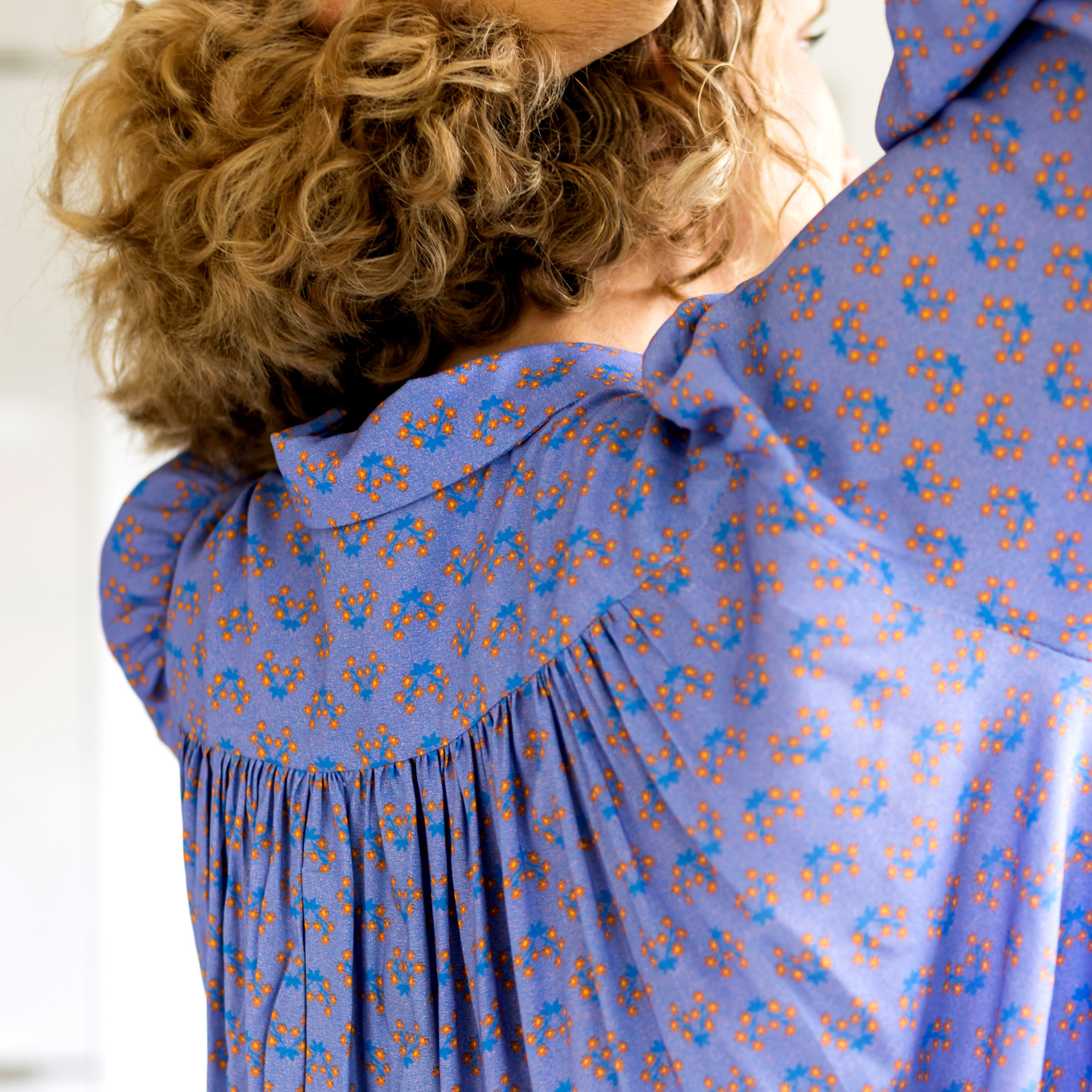 No seam line on the shoulder is visible and the yoke is fully lined. I'm sure you will be proud to wear a shirt with this level of finishing!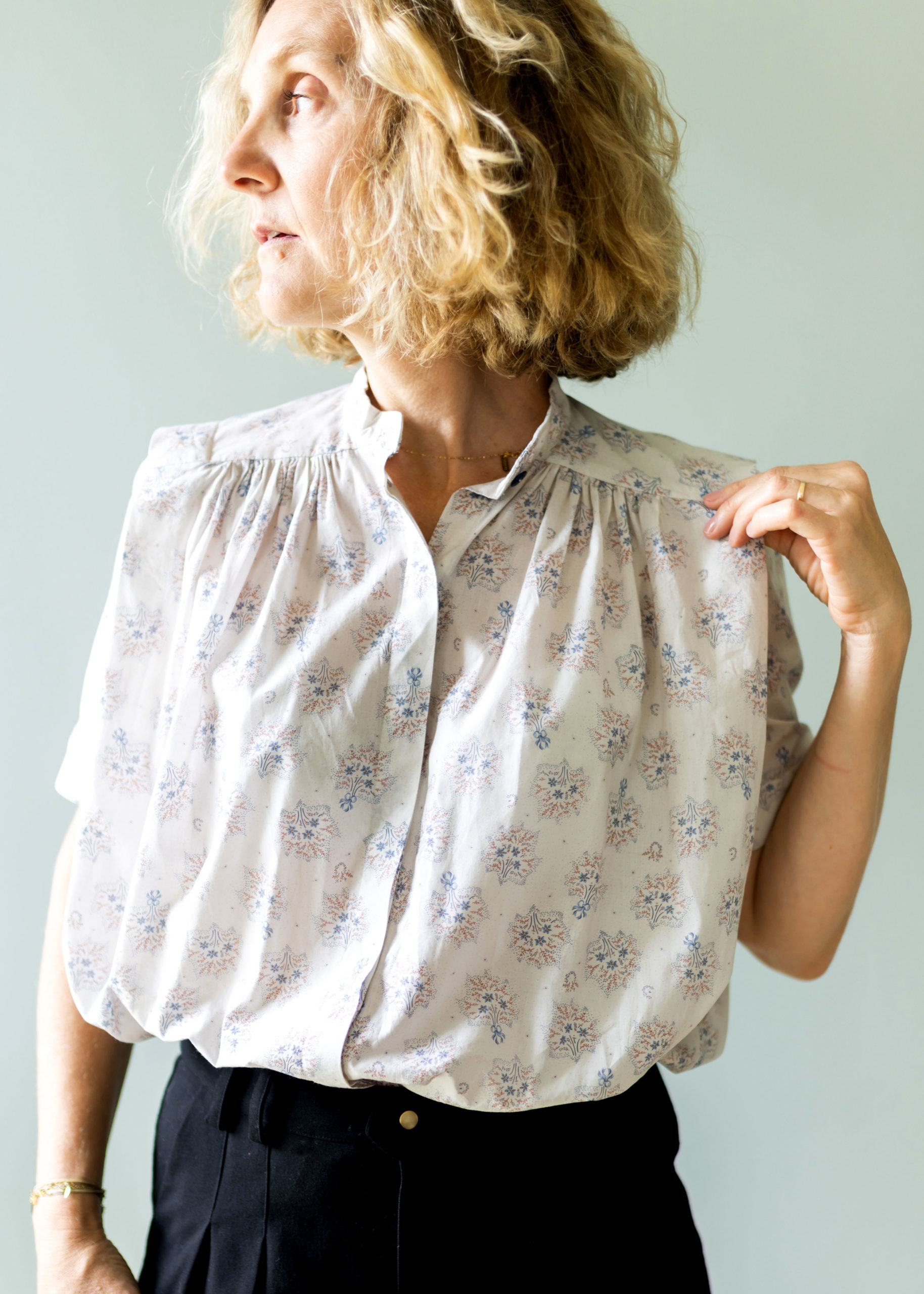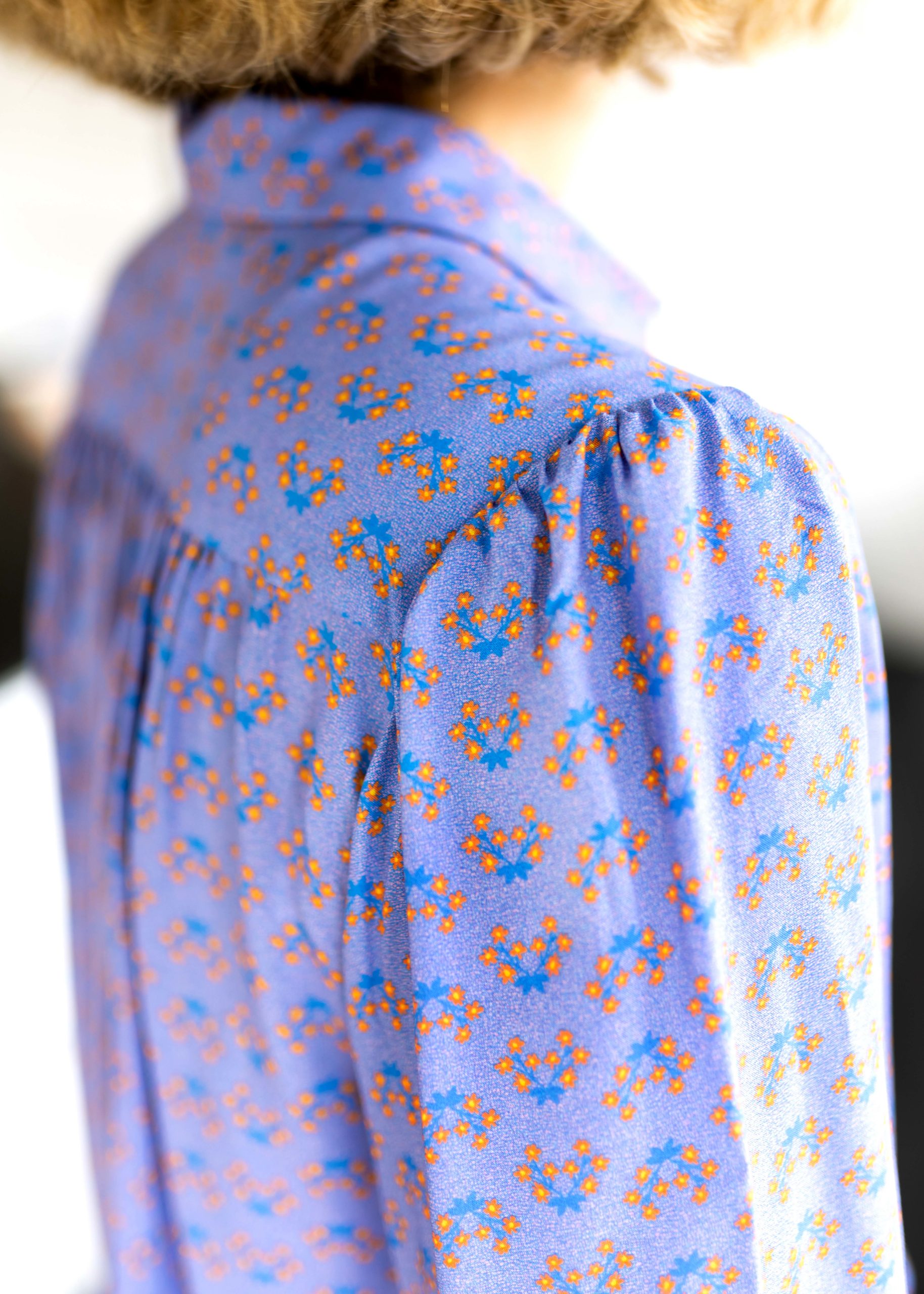 The choice will be yours as far as the button placket is concerned:
will you choose a hidden button placket?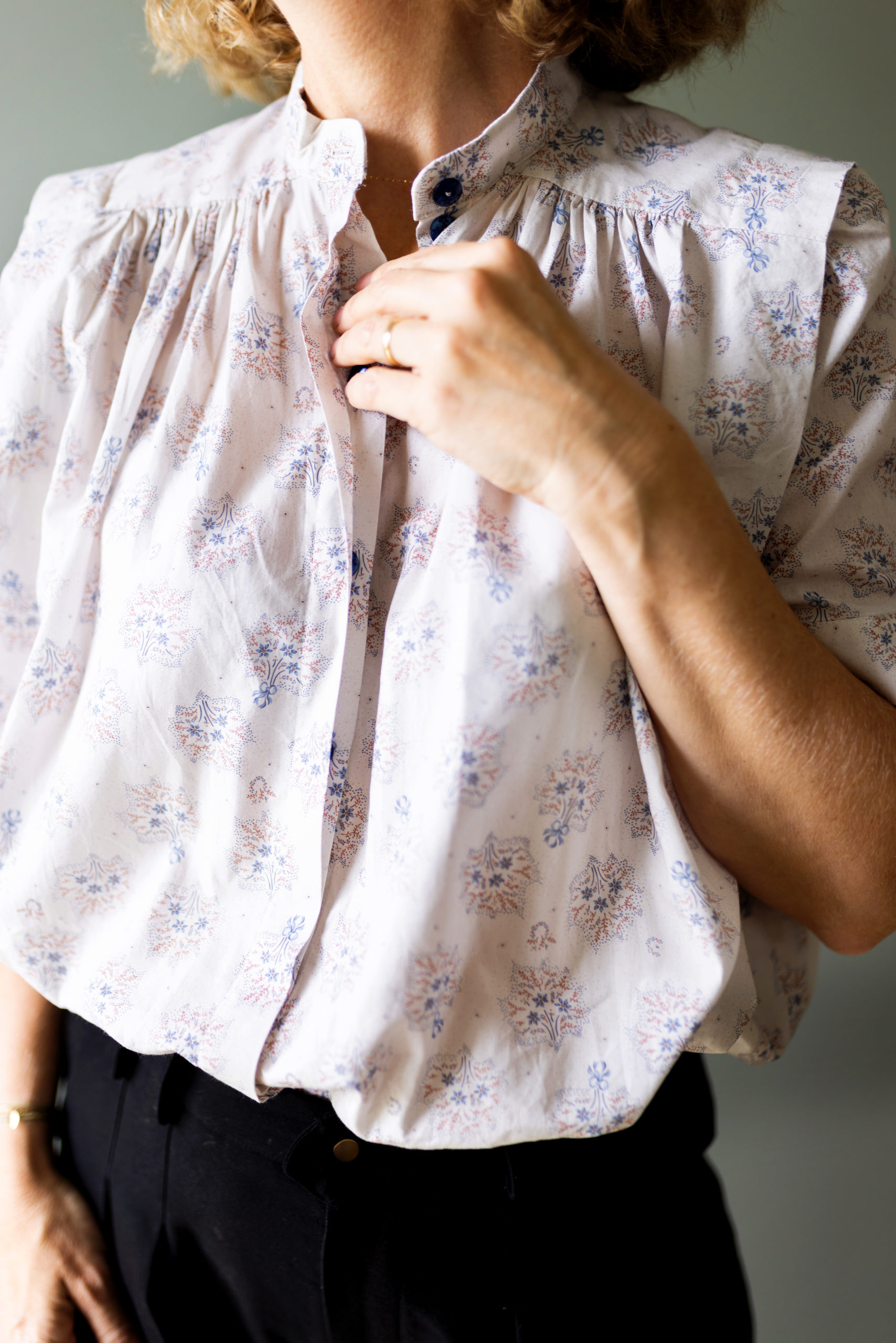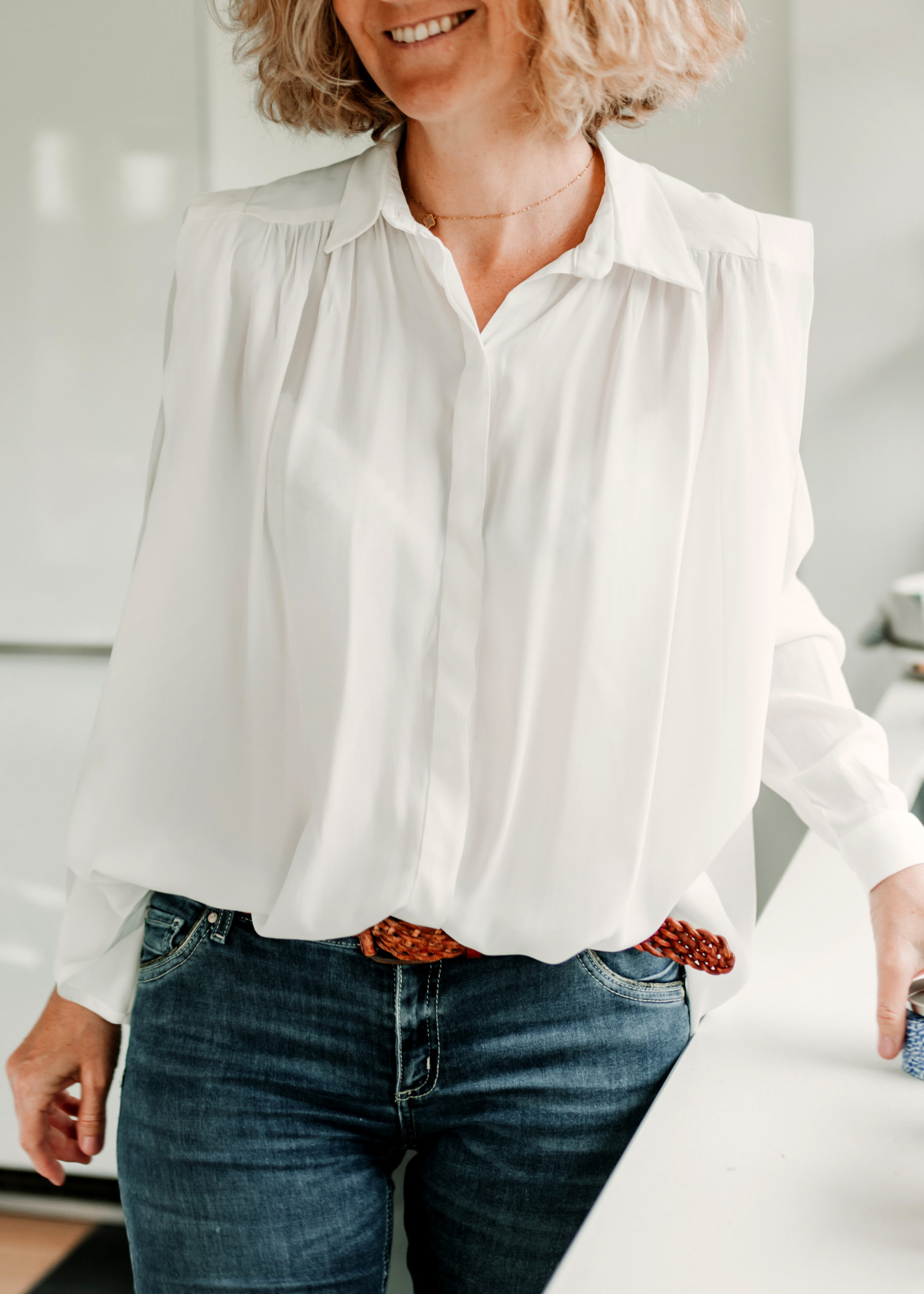 or a traditional button placket?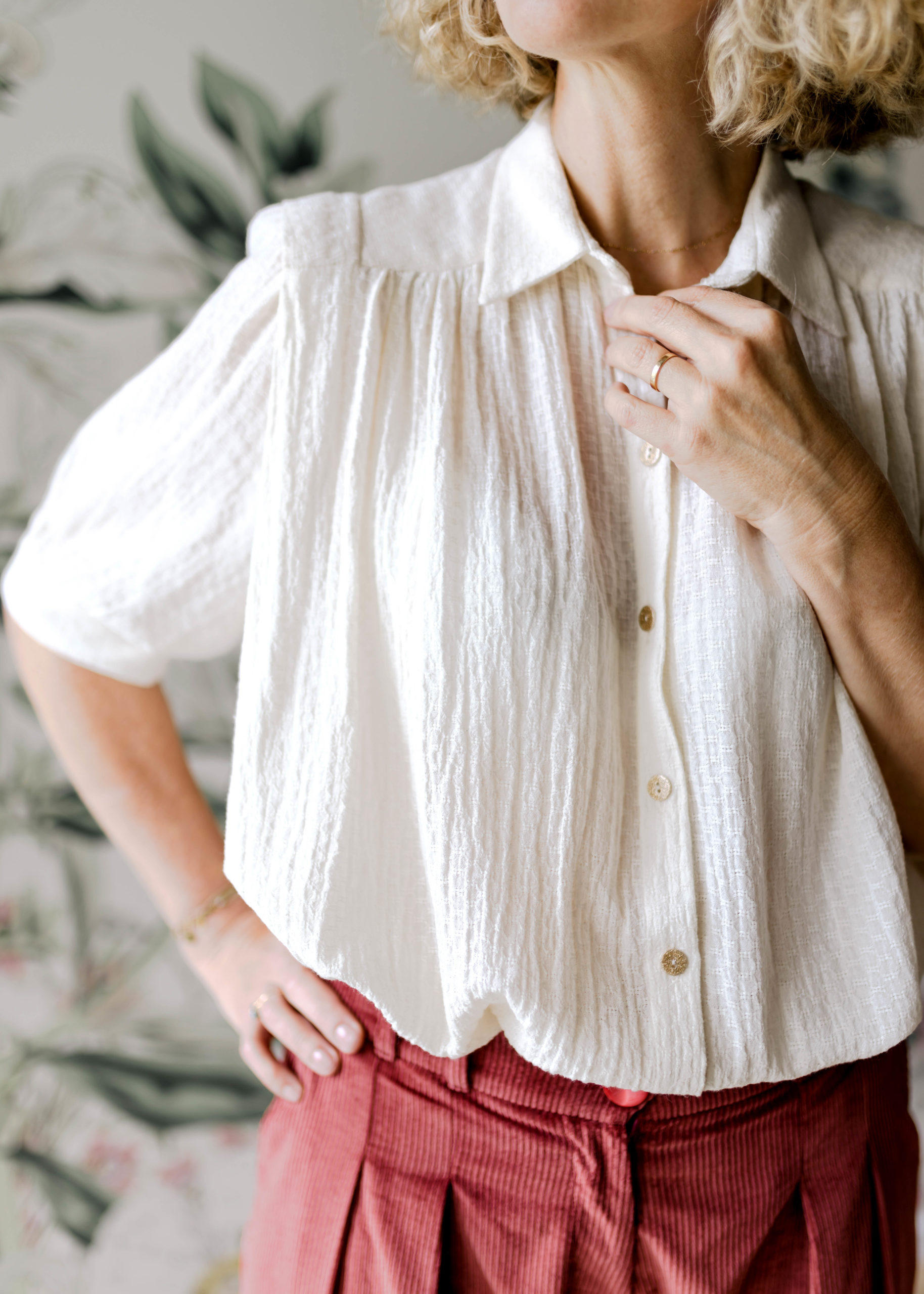 This pattern offers a multitude of sleeve options :
– Long sleeves, either straight or puff (with the most perfect volume ever!), either with a slit bound by a continuous lap and a buttoned cuff or without a slit and with a plain cuff…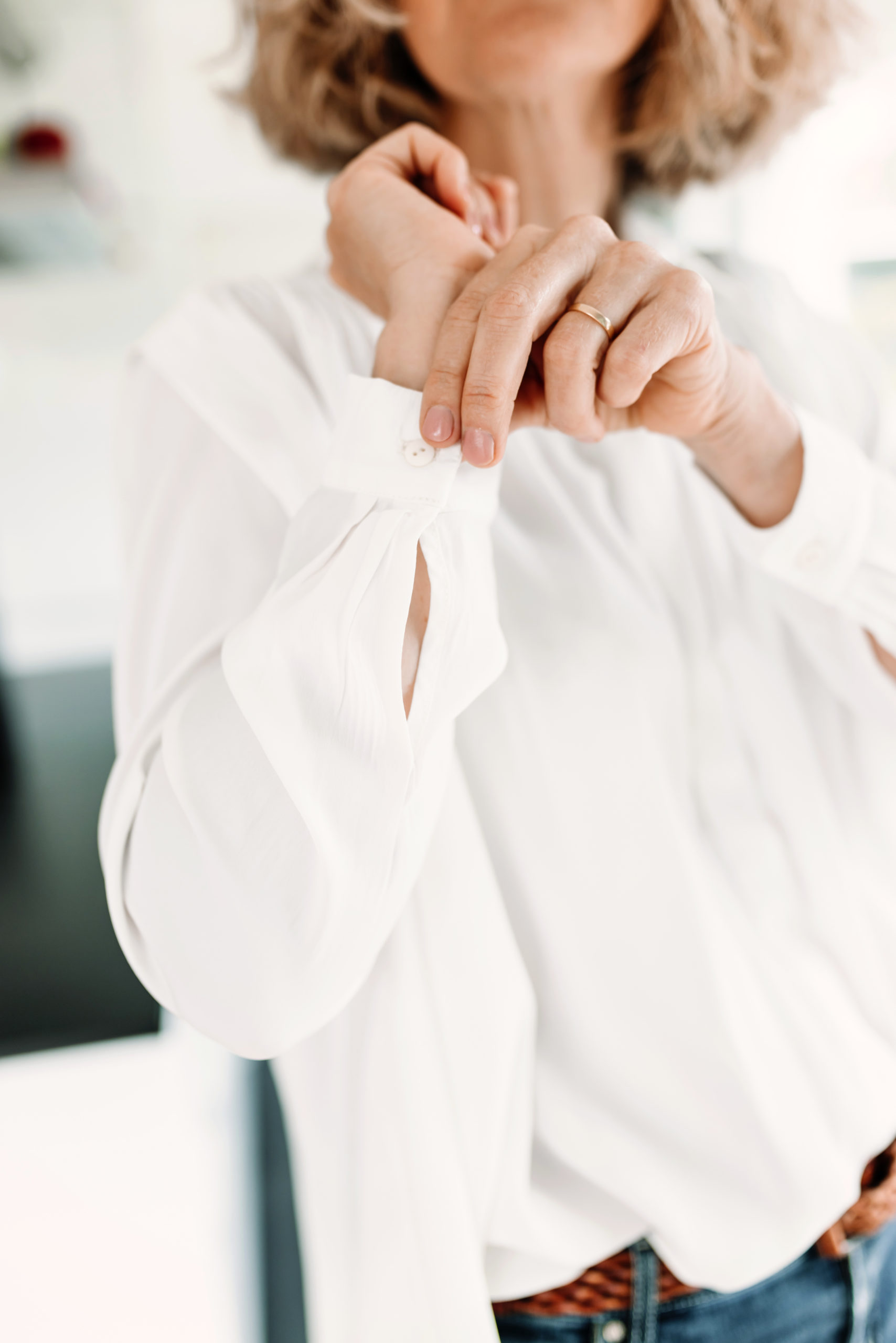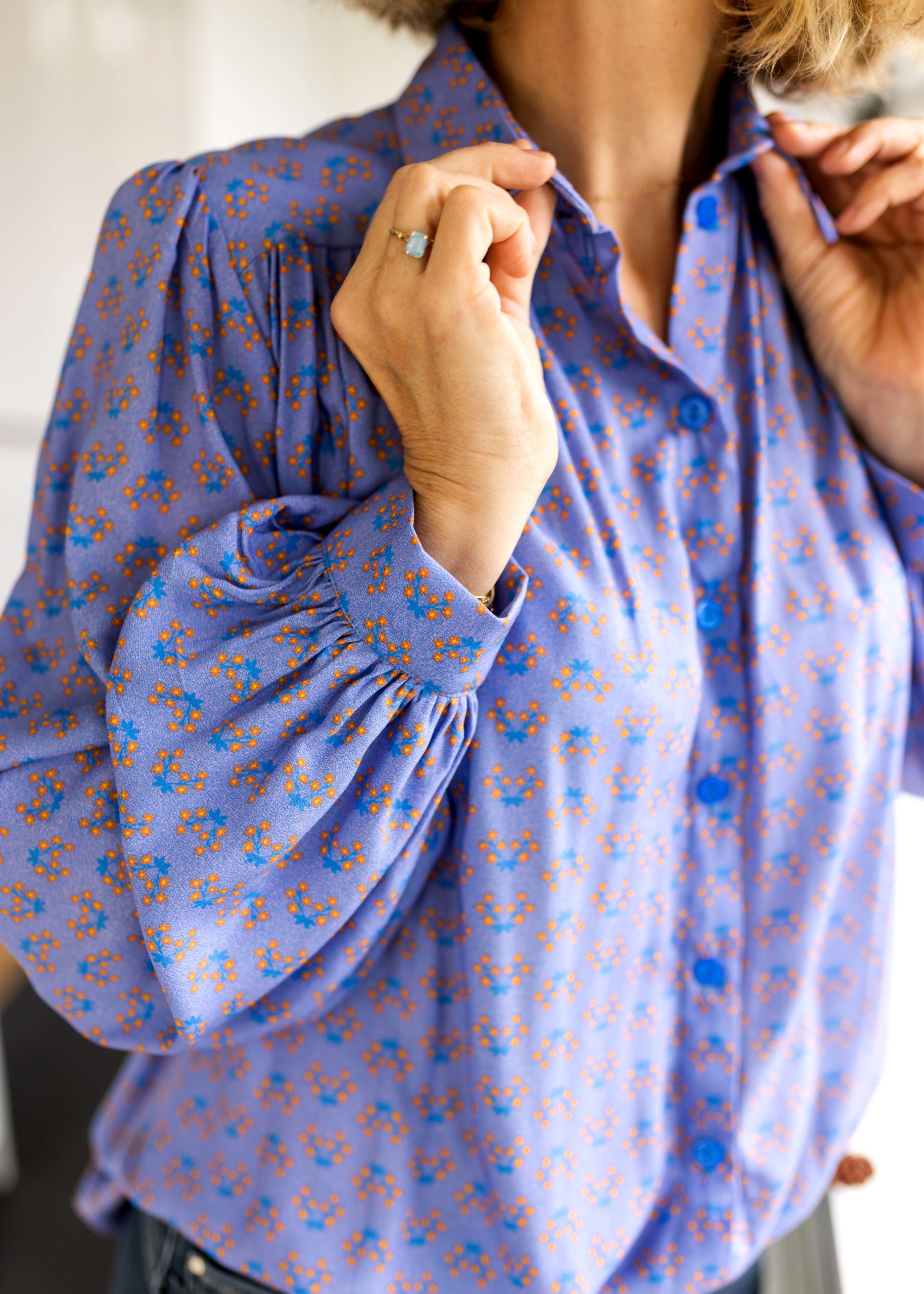 – Short sleeves, straight or puff, tightened by a plain cuff (with neither slit nor button).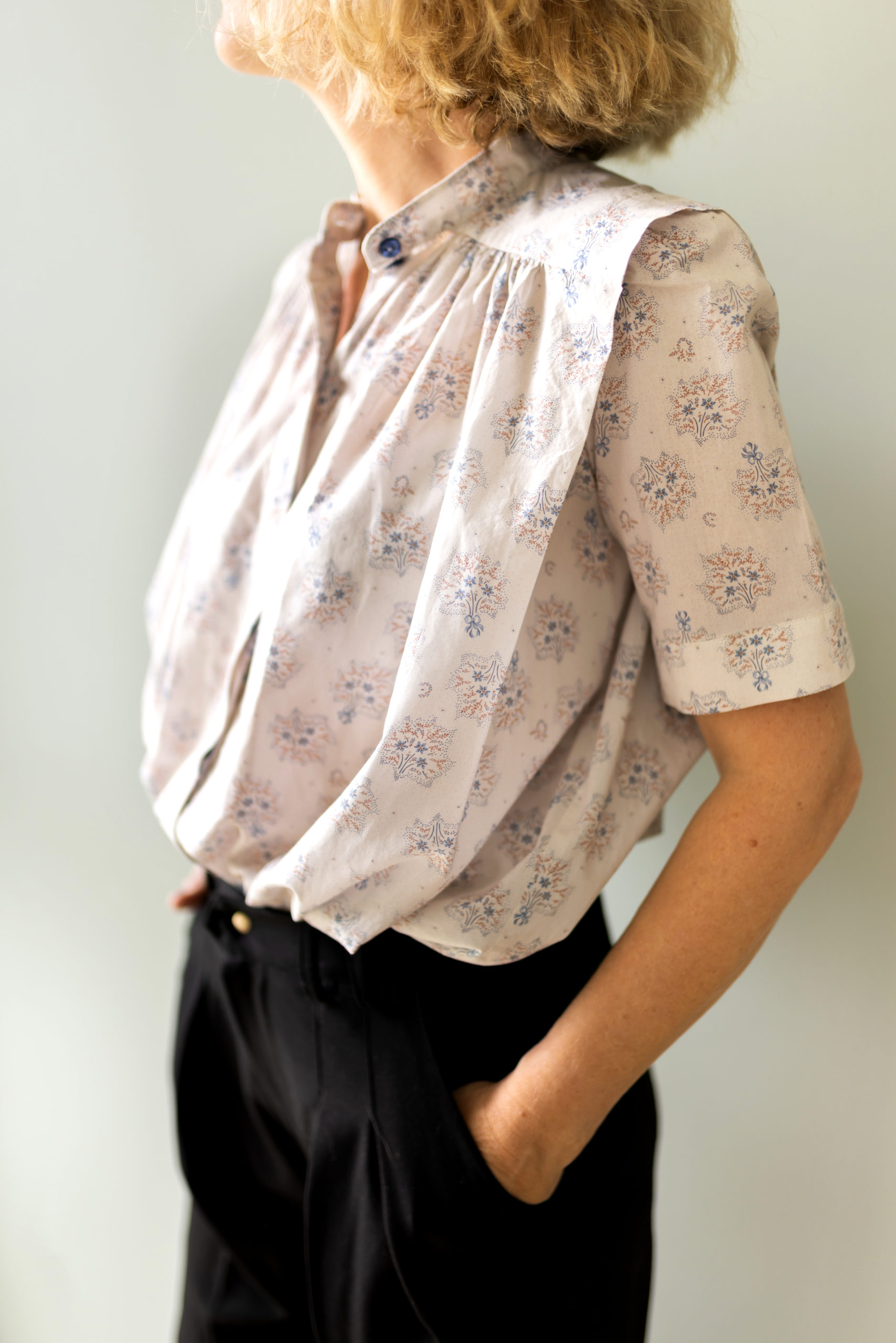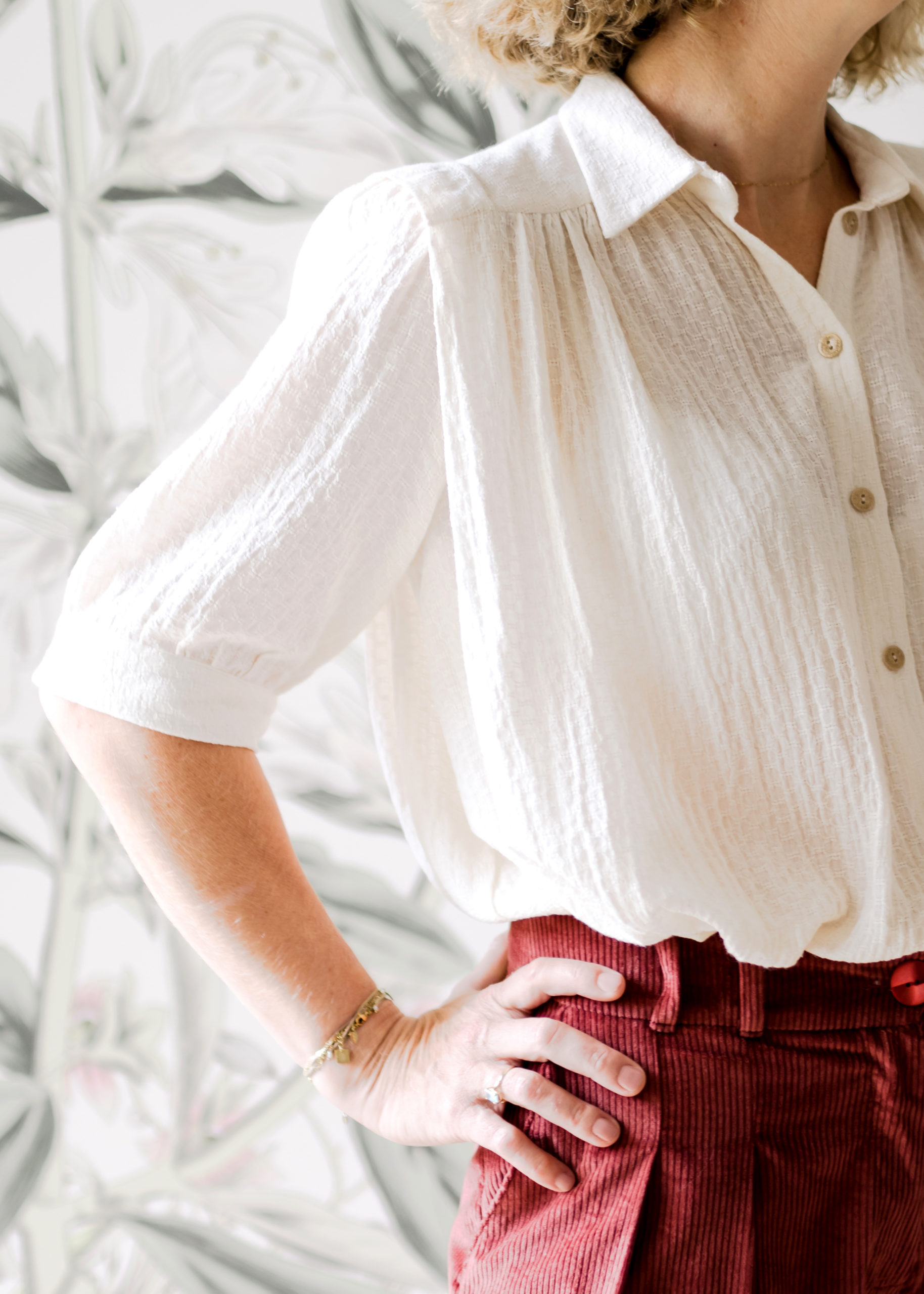 The shoulder pleat (if you chose that option), is sewn in a particular and clever way, giving the shirt a flowy vibe. It's tricky to detail it here precisely, but the shoulder pleat is created on either side of the yoke, while the front and back bodices follow its movement from the edge of the yoke. That means that the pleat is free on front and back bodices.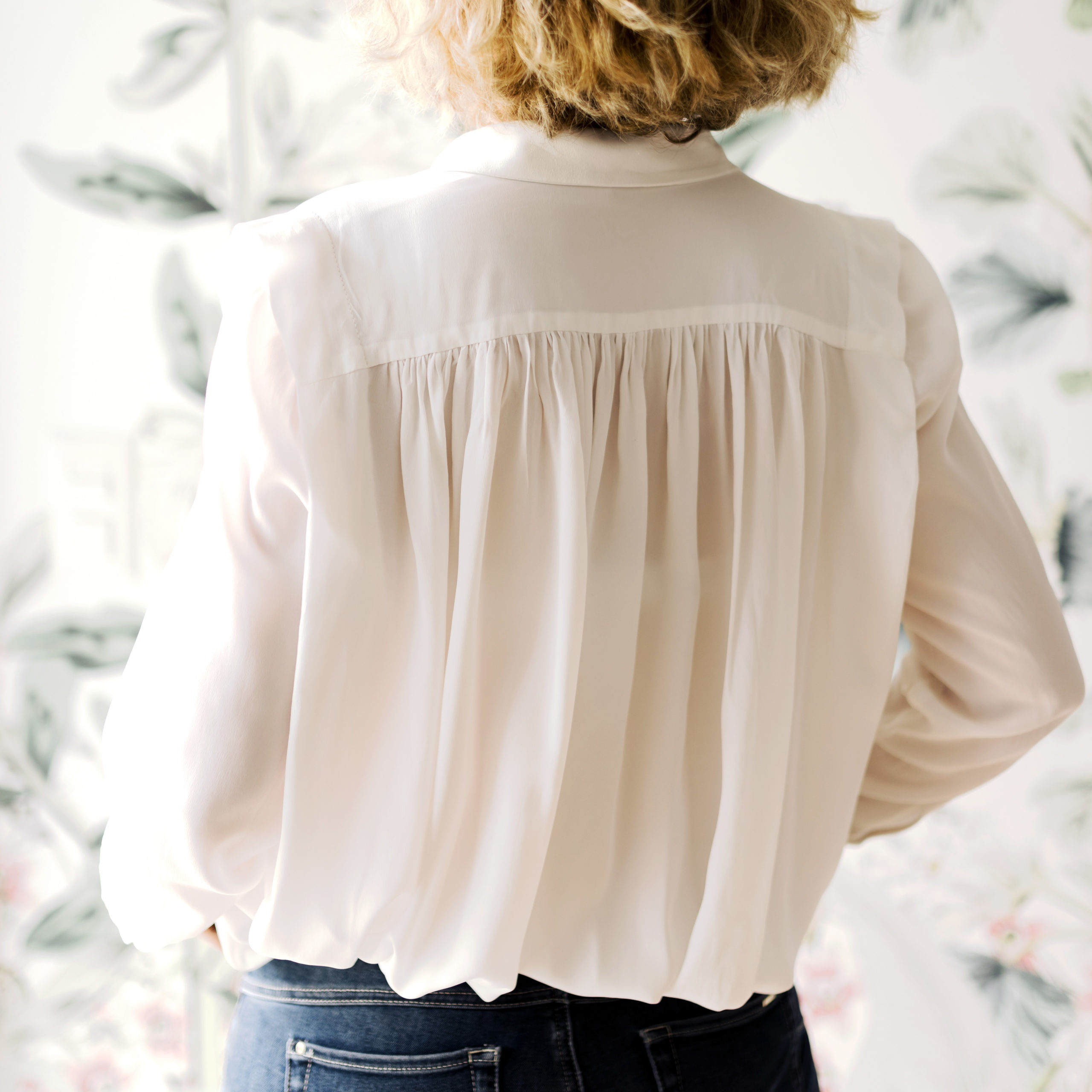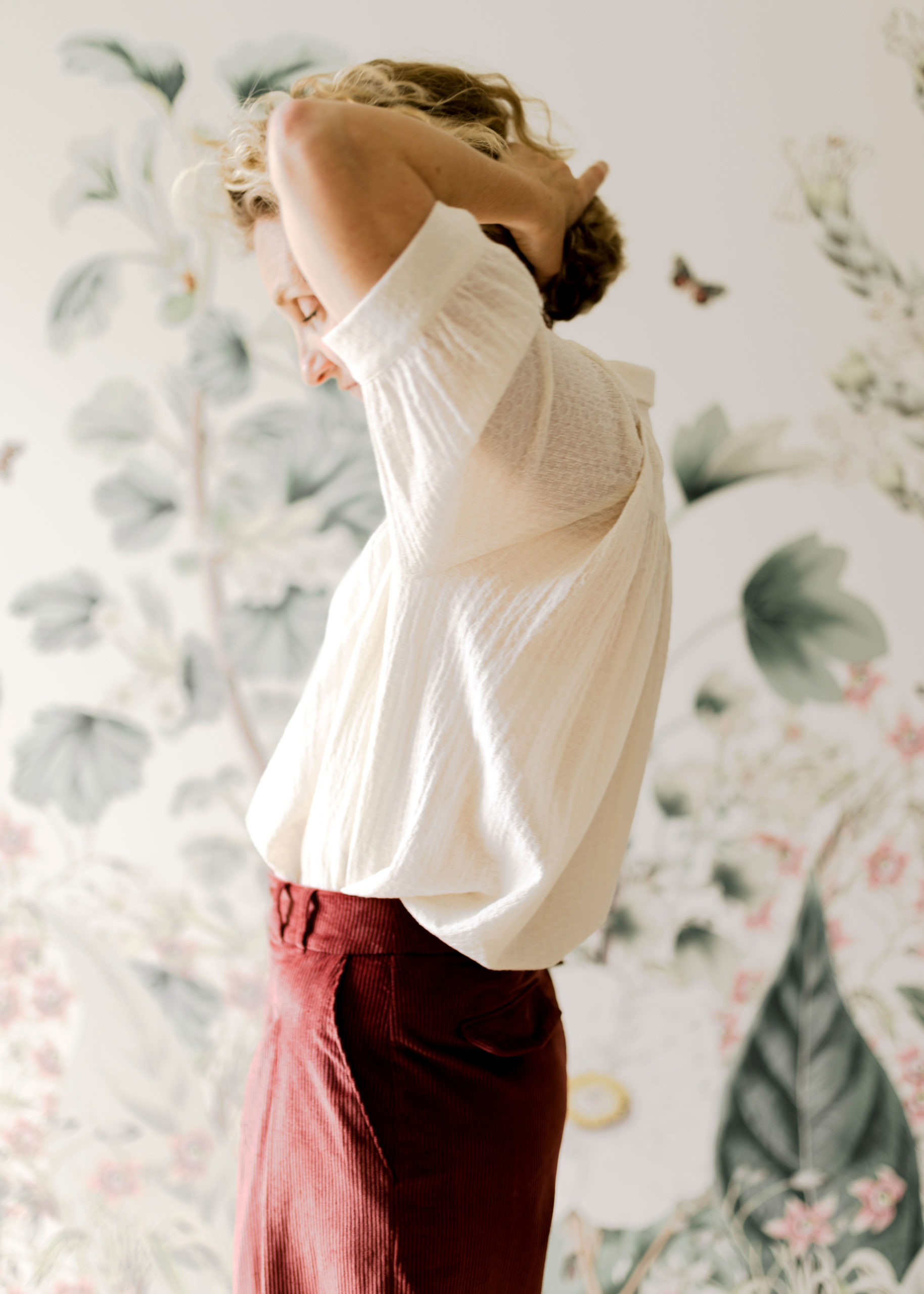 And, at last, here are the fabric references I used for my various STAN shirts :
I hope that you will enjoy this trendy yet timeless patter, and that sewing it will bring you joy!