Here is ORLANDO, my very first trousers/culottes, graded from size 34 to size 52, like all my women patterns from the last two years.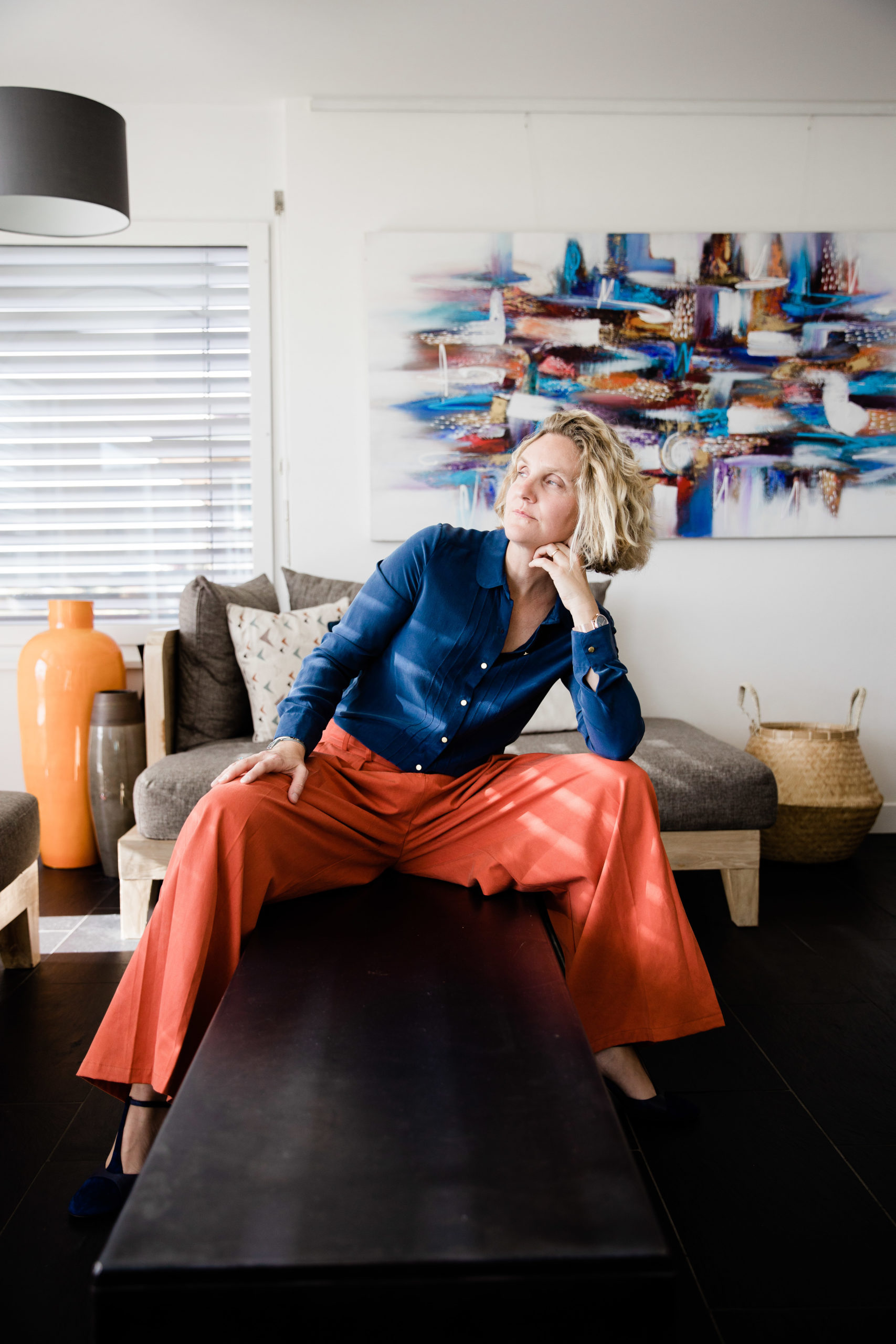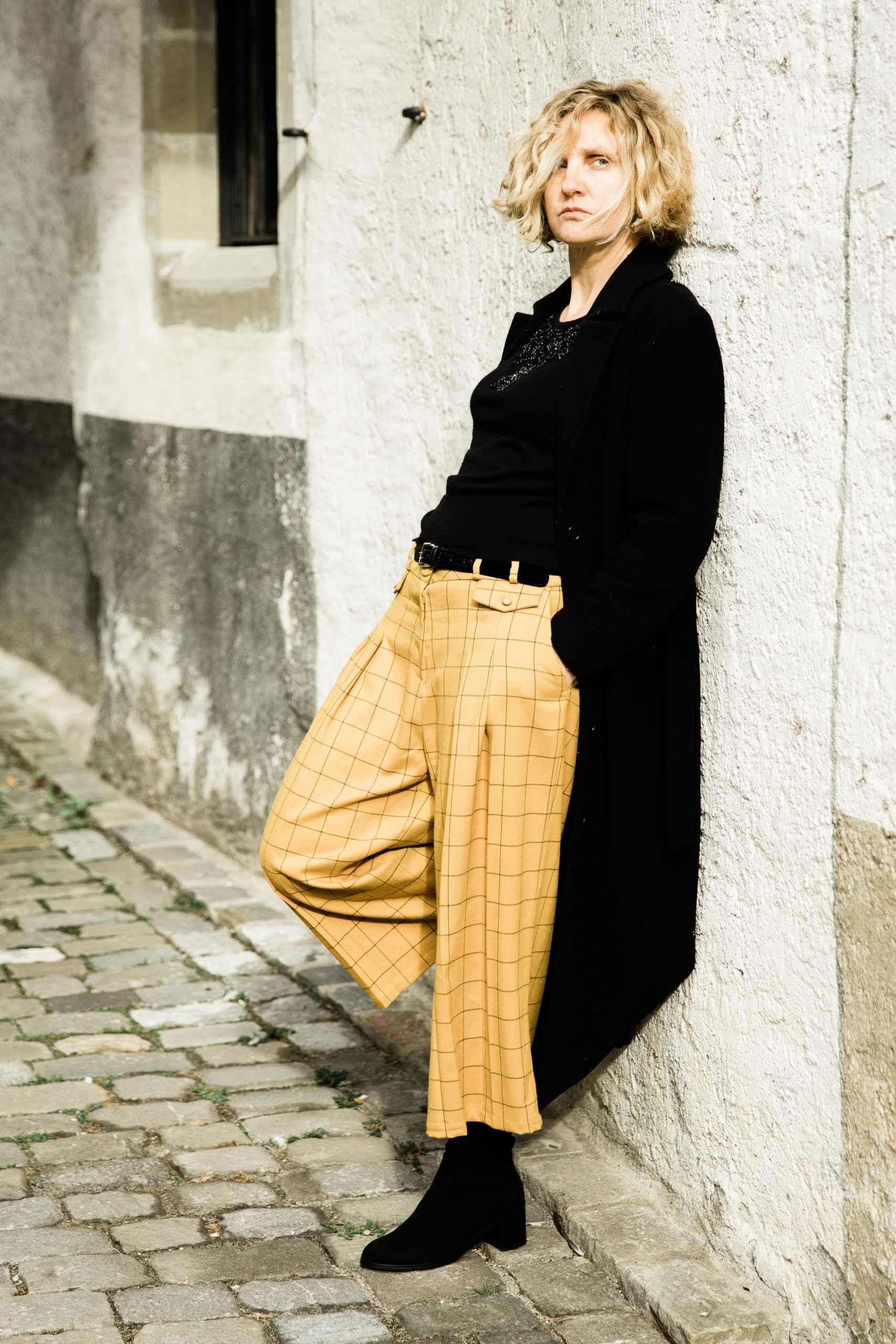 It offers a cool and chic silhouette,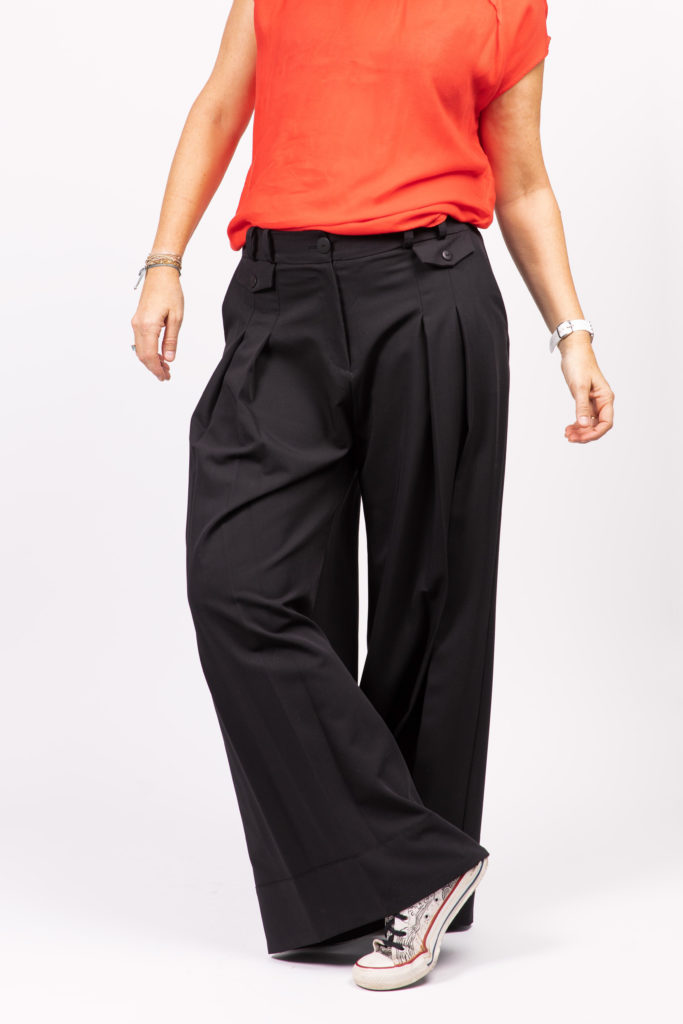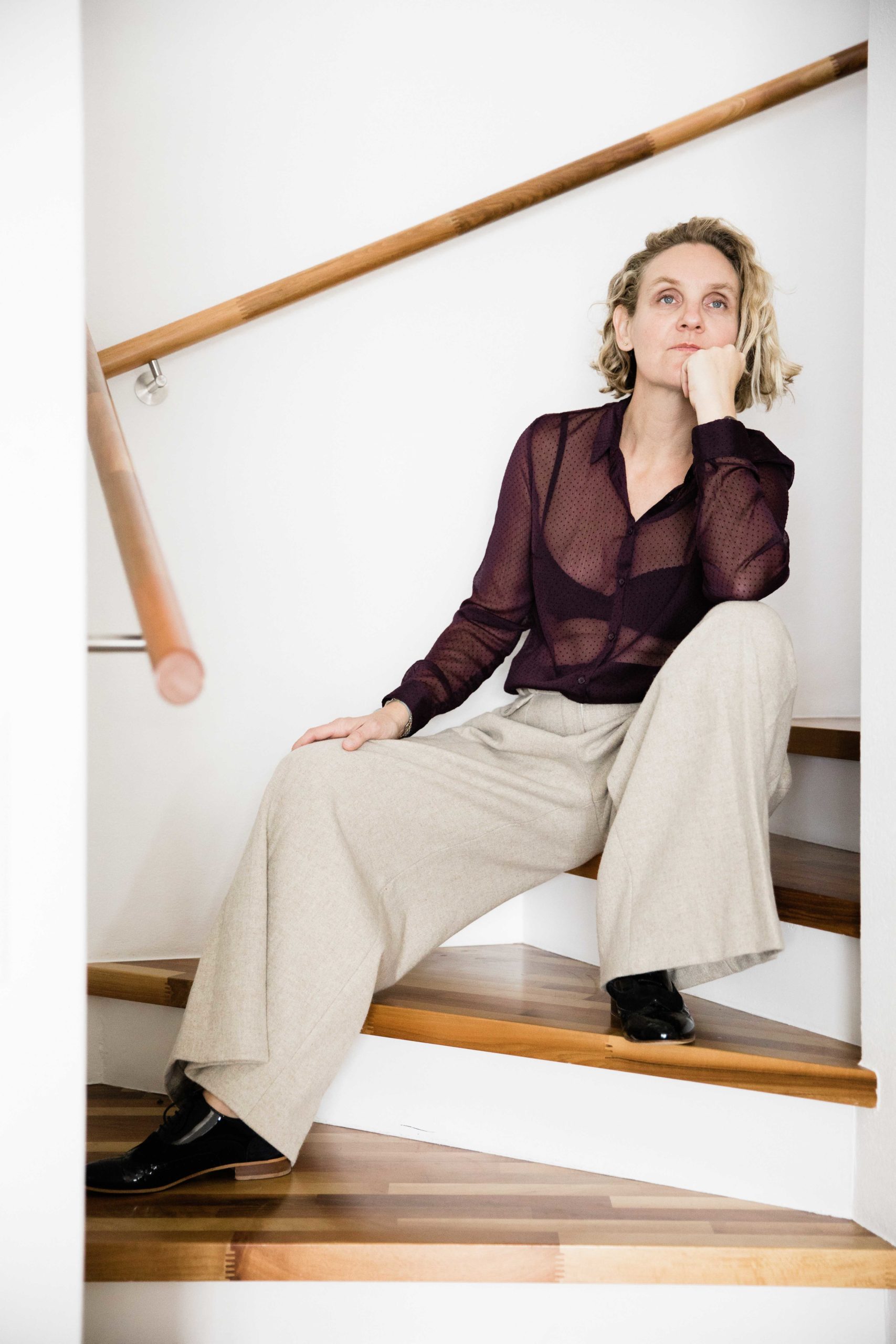 that is worn slightly below the waist.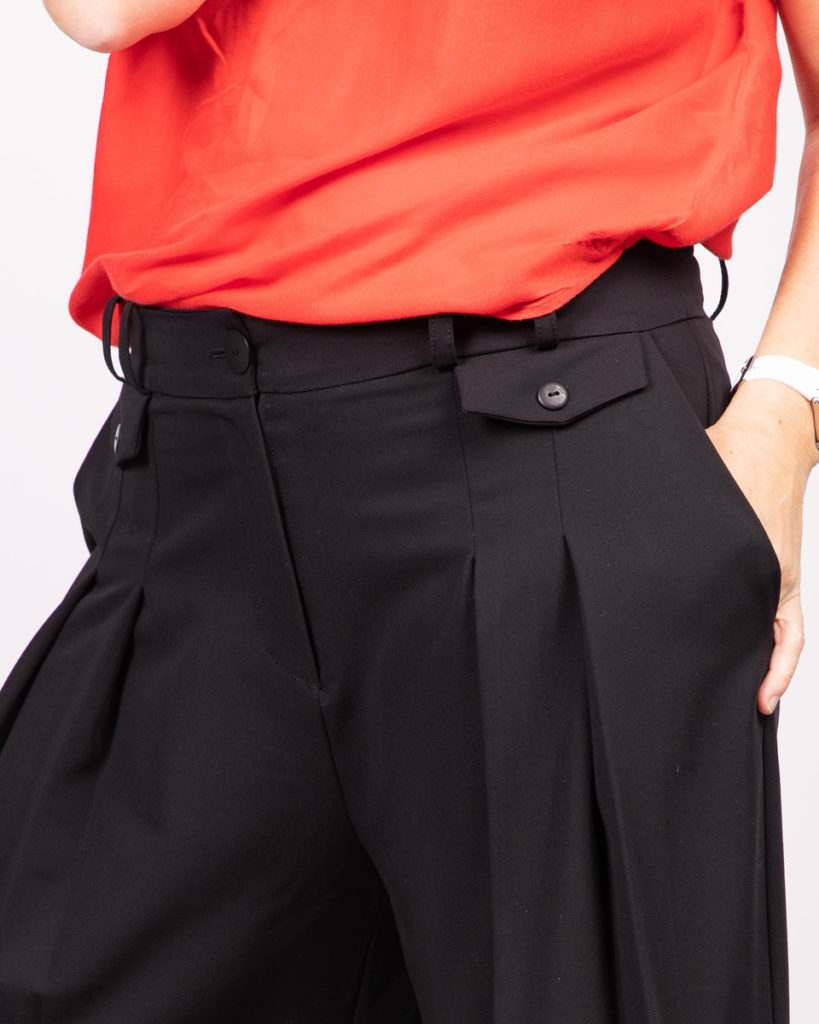 Knife pleats…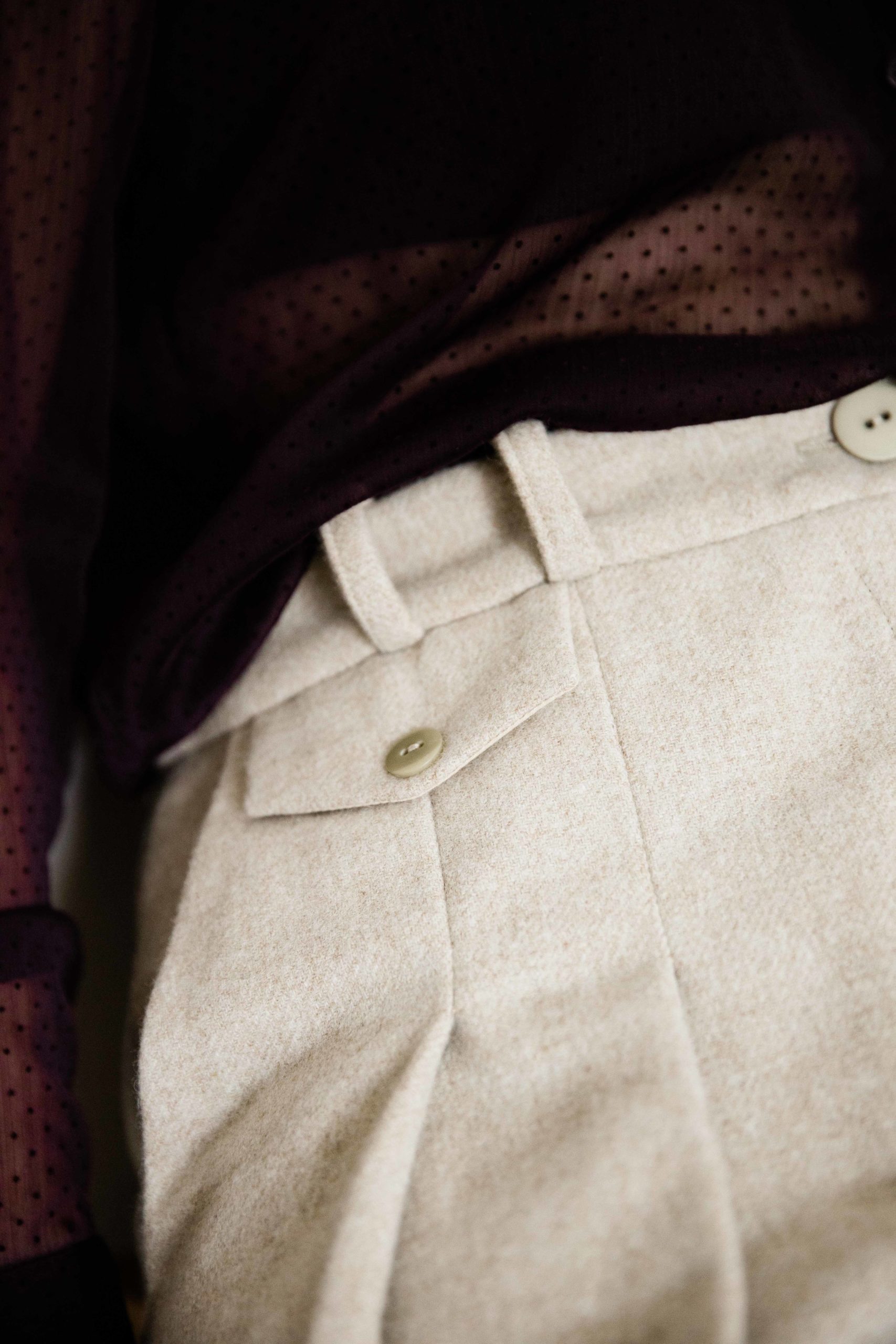 A lowered crotch…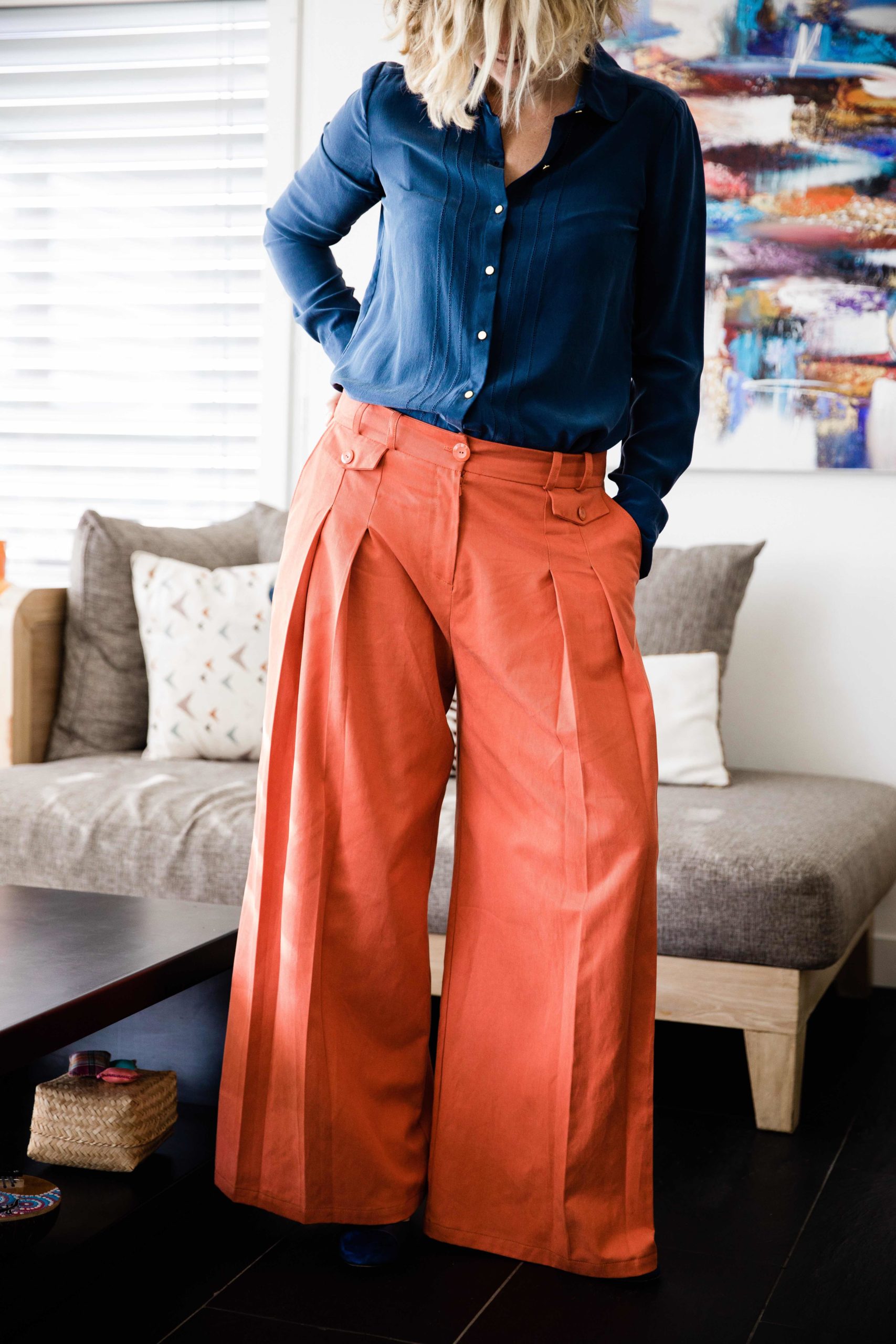 Wide leg bottoms…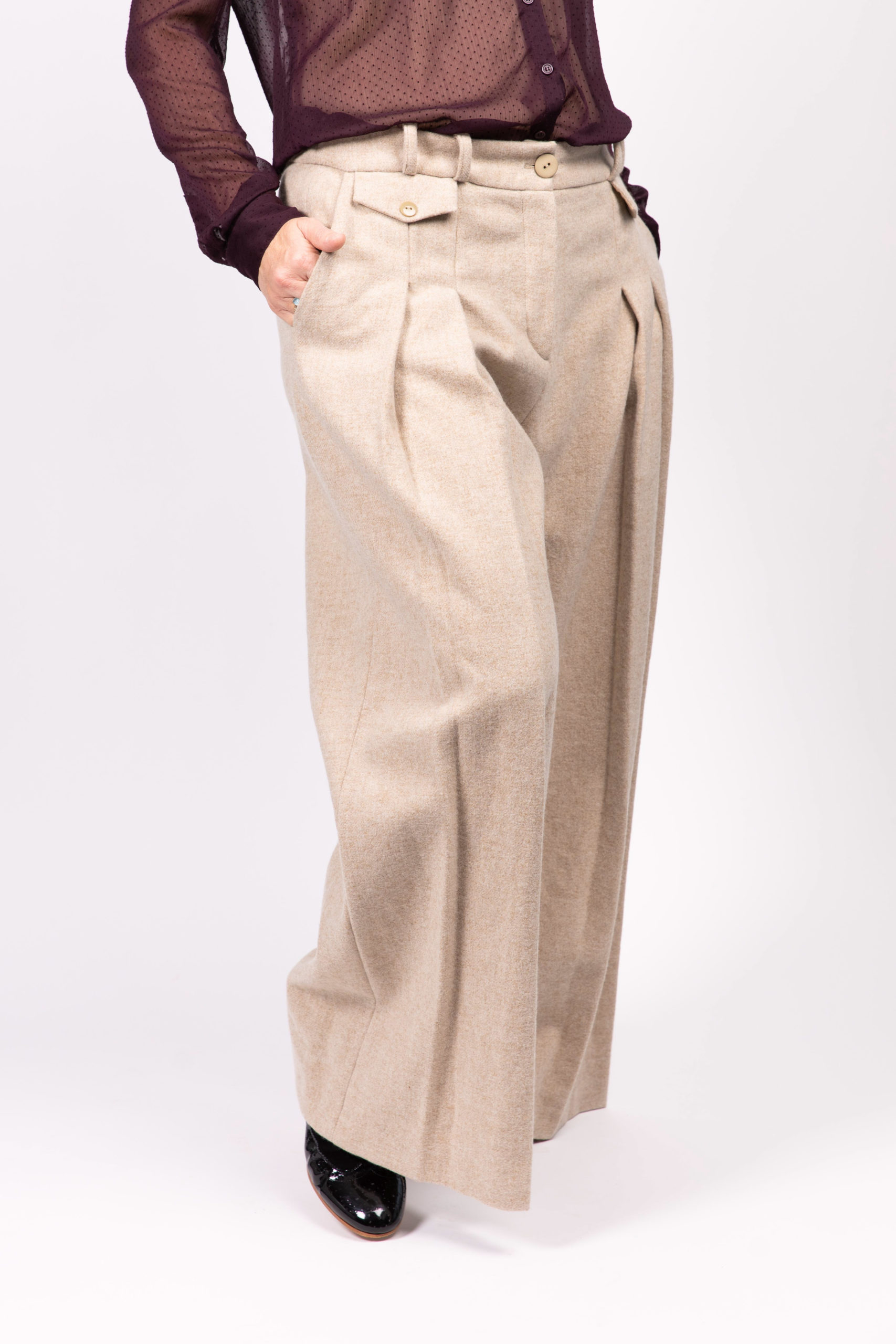 for an optimal but stylish comfort!
Paired with sneakers, Orlando will have a trendy urban look.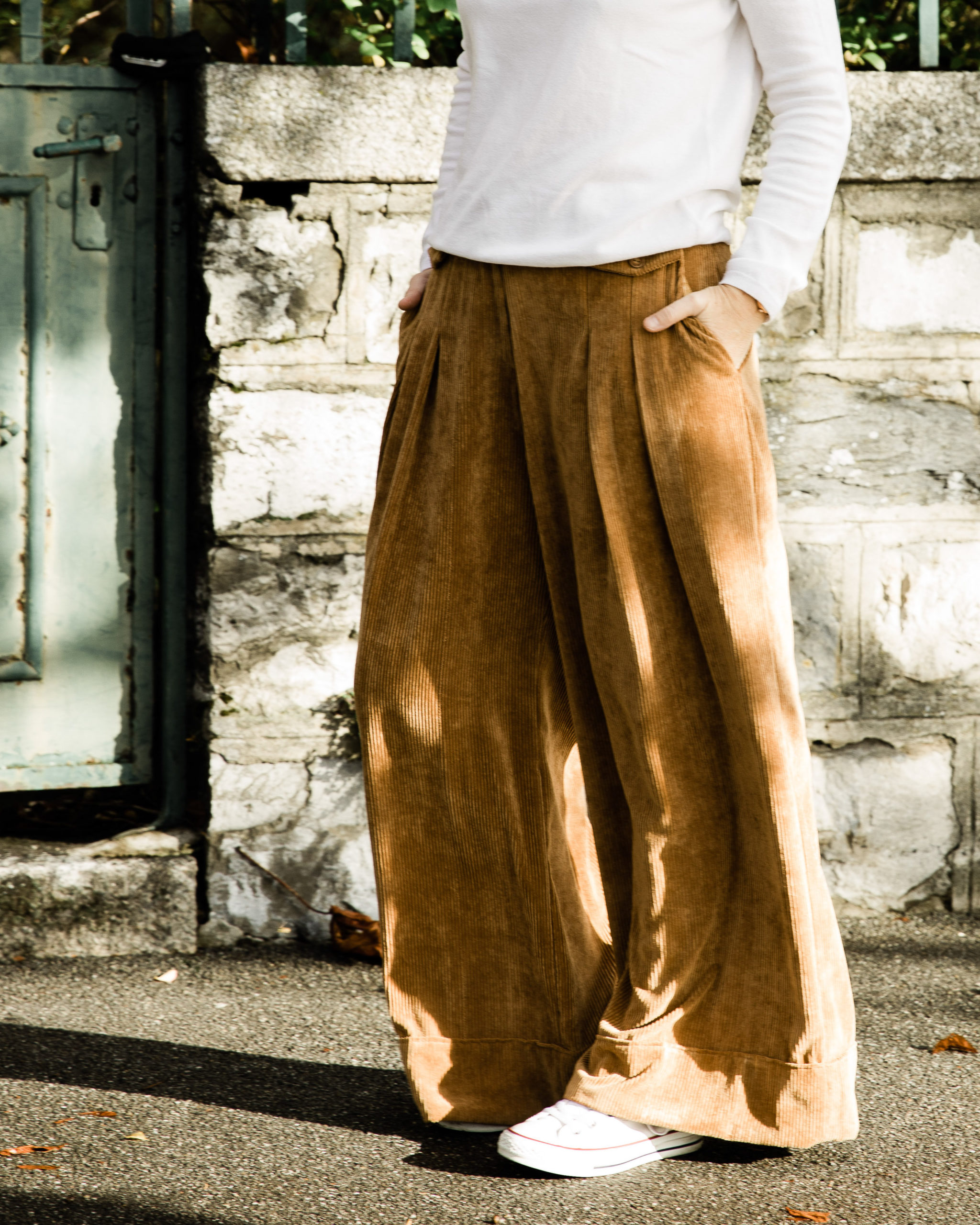 A contrario, paired with high heels and a nice blouse, it will be the epitome of feminity and elegance!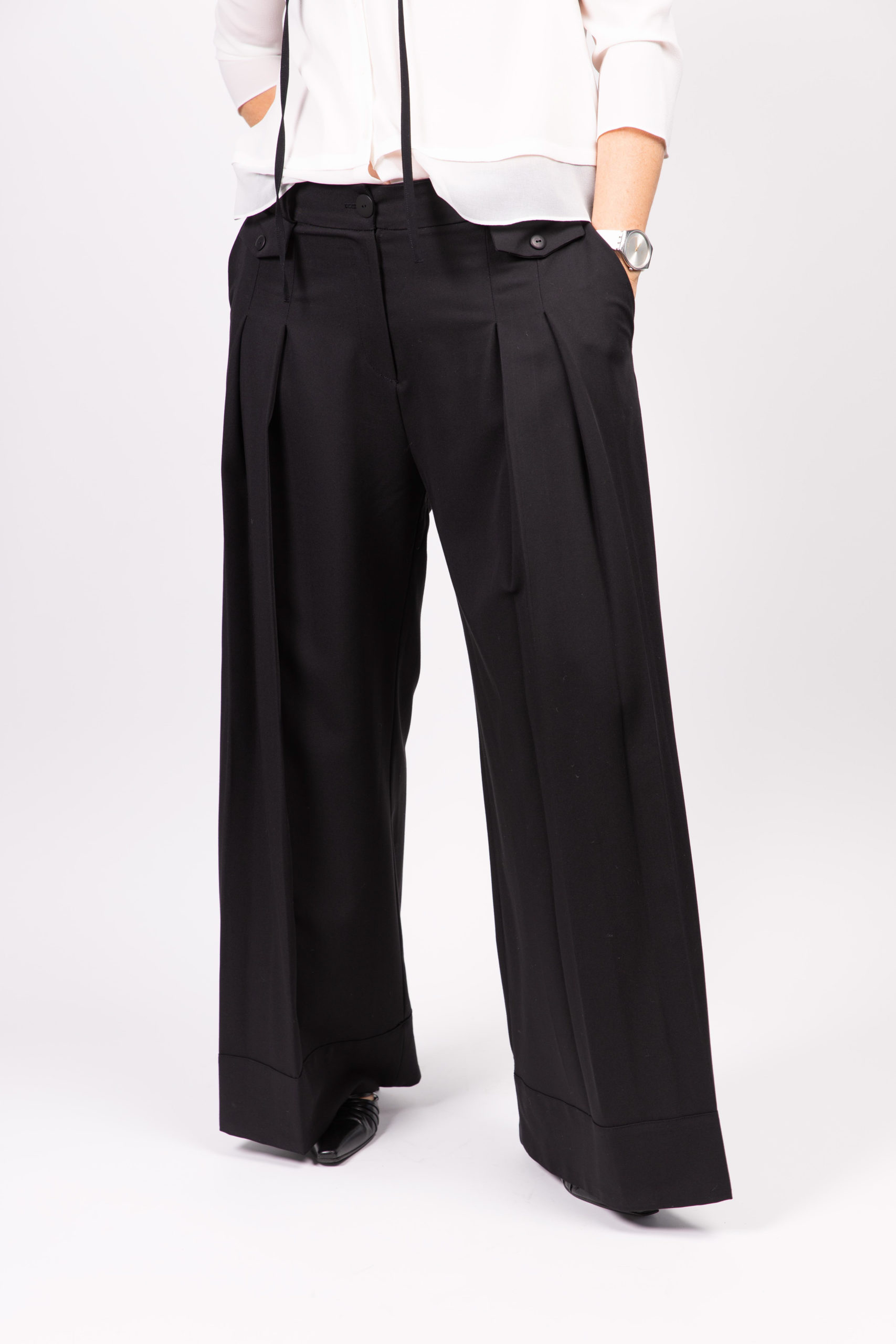 A story of length
Orlando is both trousers that skims the ground (version A)…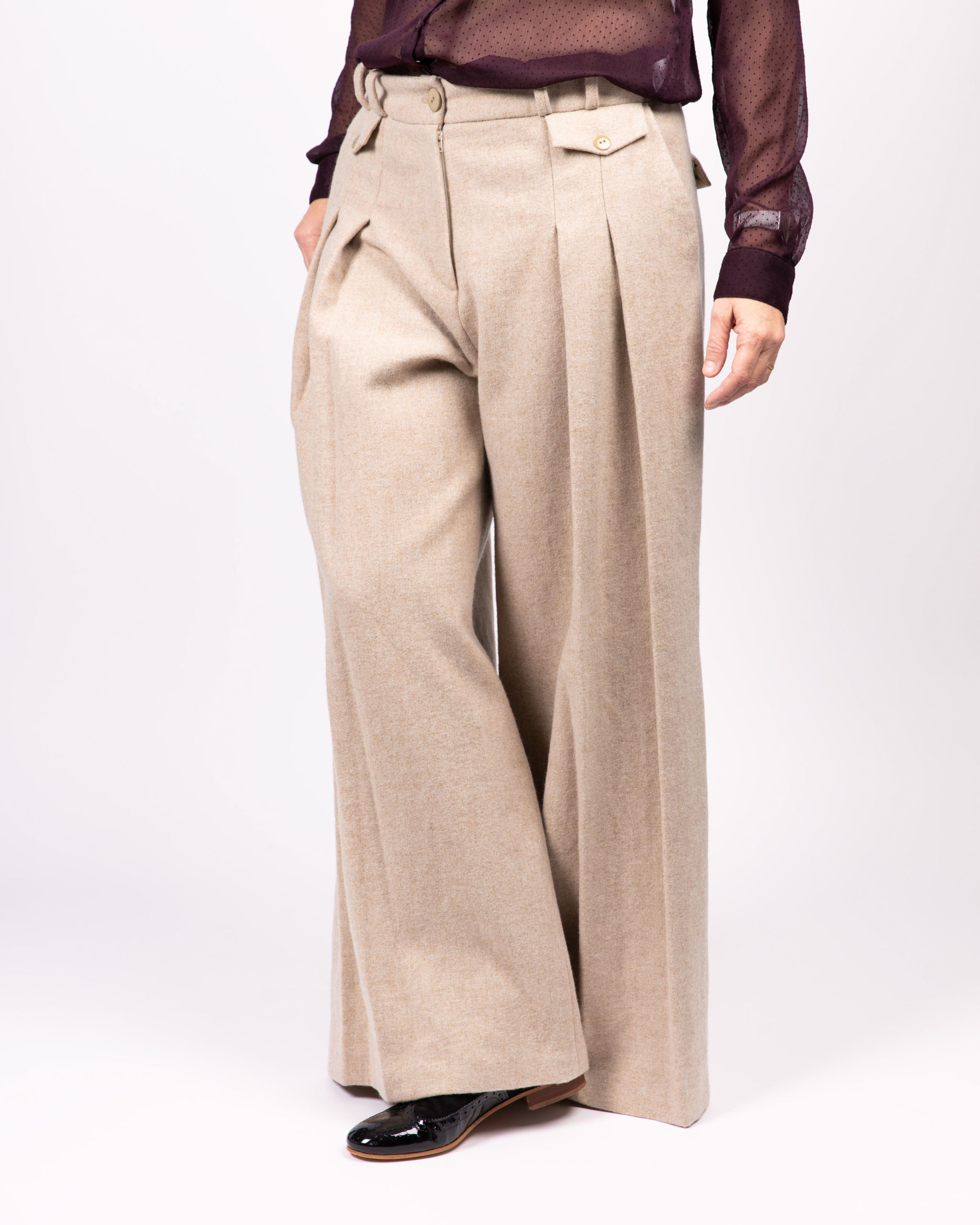 and the culottes (20cm above ground – version B)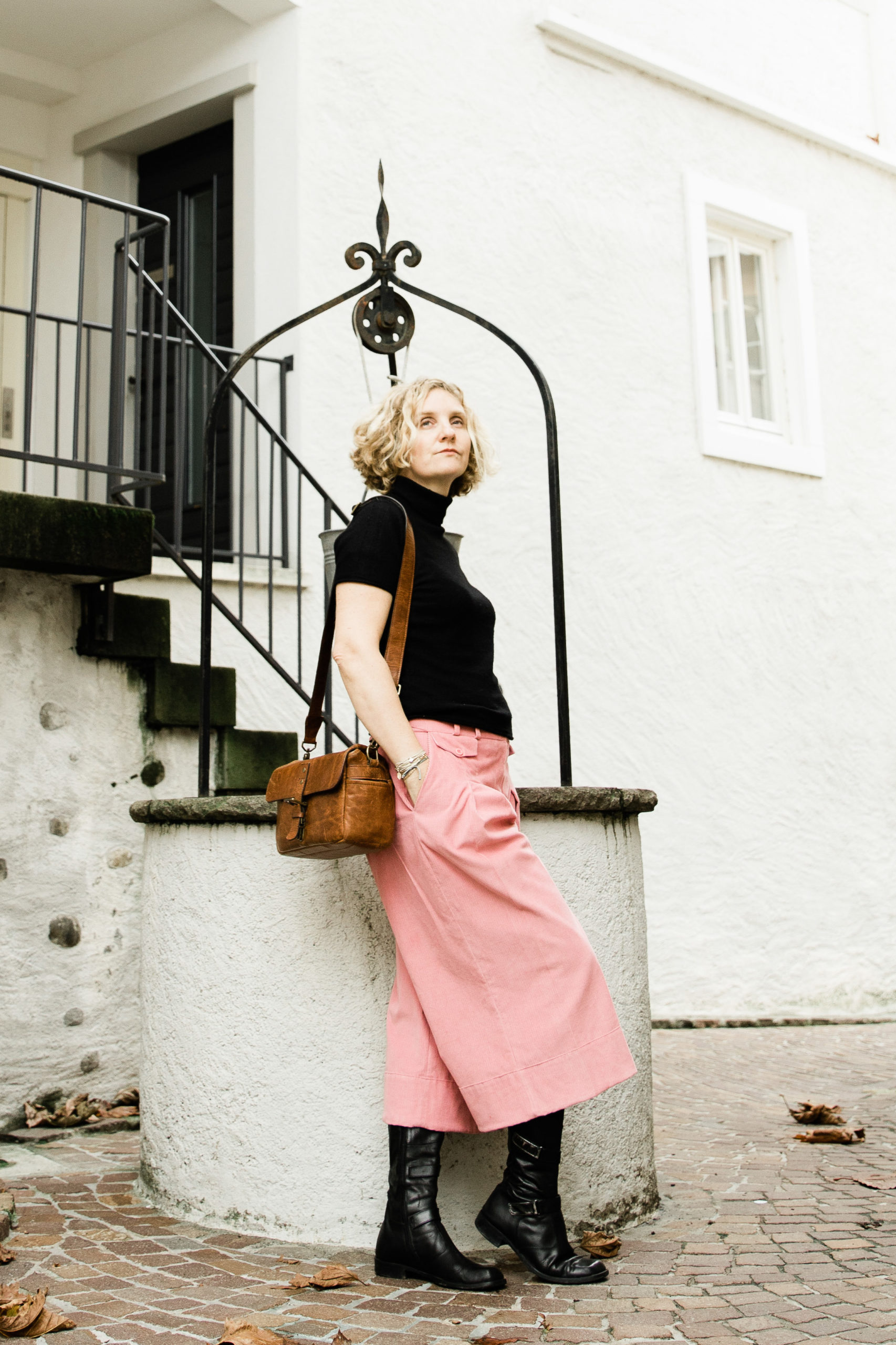 But it can be much than that! Actually, nothing prevents you from cutting it at your preferred length (7/8 trousers, knee-length culottes, long shorts…). Every length is allowed and, as a matter of fact, what is the more important is that you feel good in your garment!.
It was highly important for me that Orlando fits each body shape, and that tall as well as petite ladies can wear their Orlando.
That explains why you have a instructional chapter, full of details, about altering ORLANDO's fit at the very beginning of the instructions.
If you are used to wearing high heels, I also let you know how to alter the length of your ORLANDO .
A medium-rise cut
ORLANDO has been designed to be worn slightly below the natural waist (more precisely : 7cm below). This is neither a high-rise nor a low-rise cut… It is in-between with his medium-rise cut, and it's super-confortable!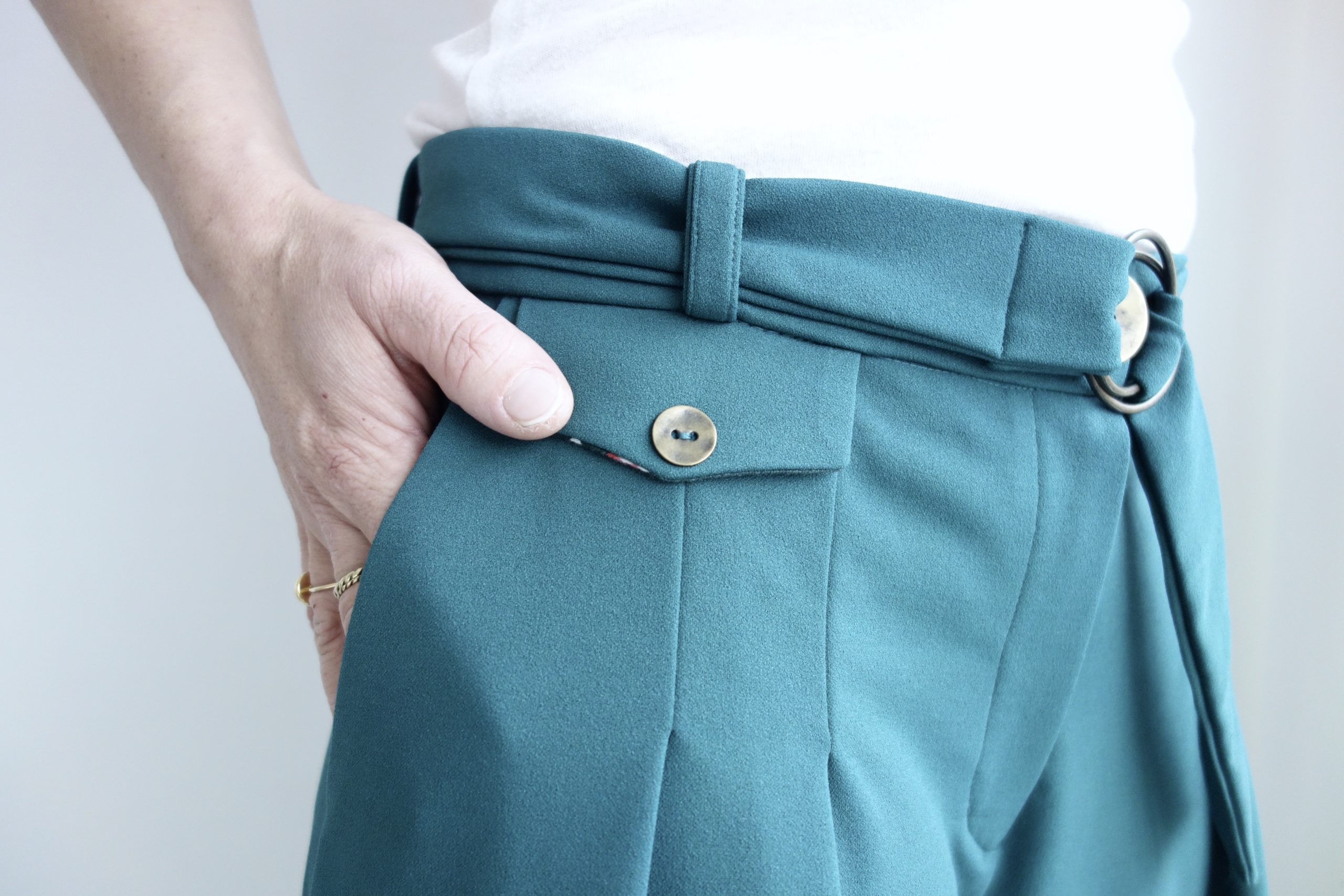 CHowever, if you don't want to wear it like that because you think it won't fit properly or if you feel better wearing a high-rise cut, no worry for it is easy to alter the pattern. You will just have to downsize ORLANDO and since the crotch line is very low, you won't have to worry about it!
A lowered crotch line
The crotch line has been designed to be rather low to fit like some of the men trousers.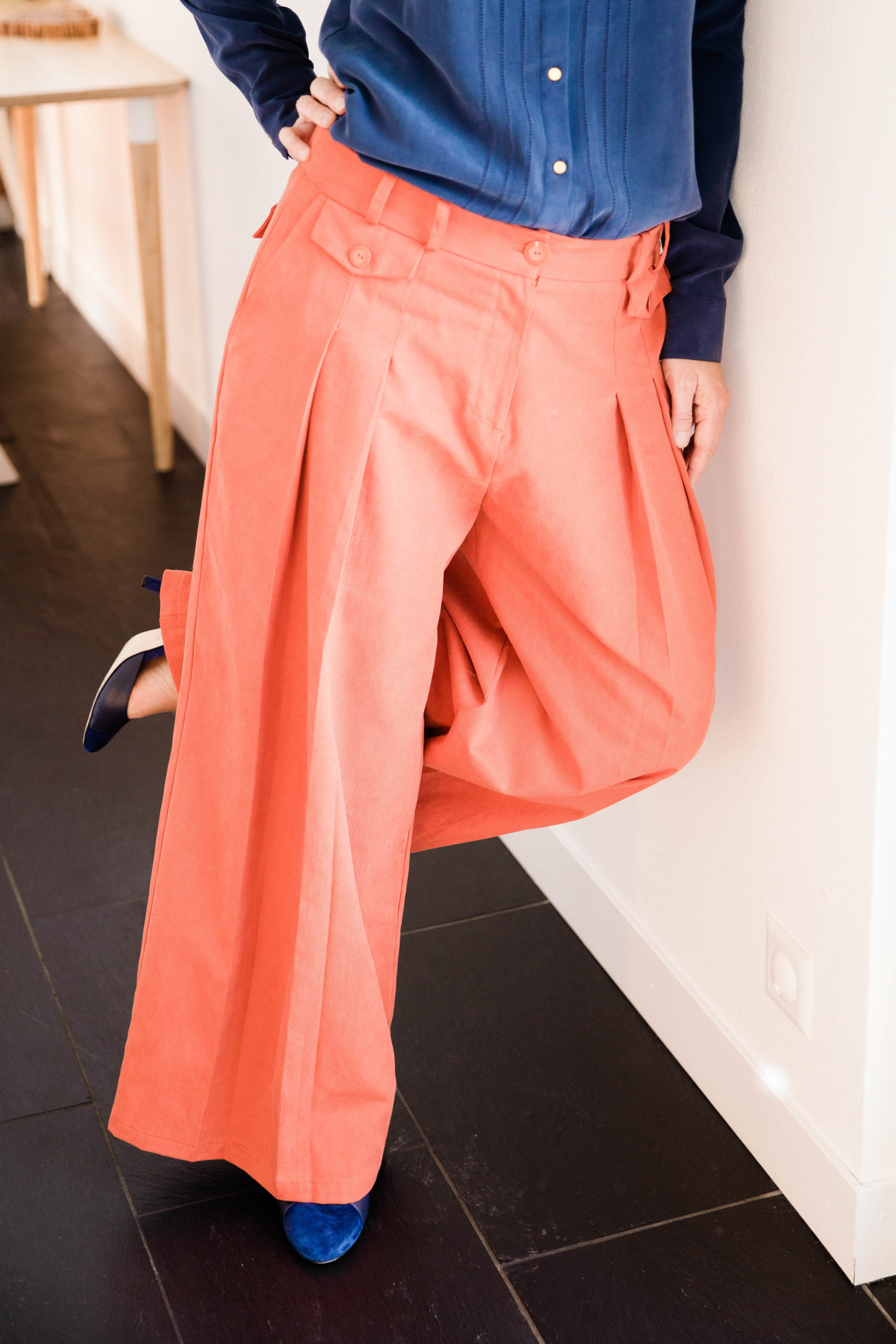 However, if you don't like it, you can easily modify it. The booklet contains instructions on how to raise the crotch line.
The zipper fly
Let's talk about that zipper fly that frightens so many of you even though it DOESN'T DESERVE such fear!!!
Once again, the booklet that comes with the pattern sheet is very didactic since it includes illustrated step-by-step instructions to walk you through the sewing process. And, obviously, the « zipper fly » part is no exception and I thoroughly explain how to proceed in detail!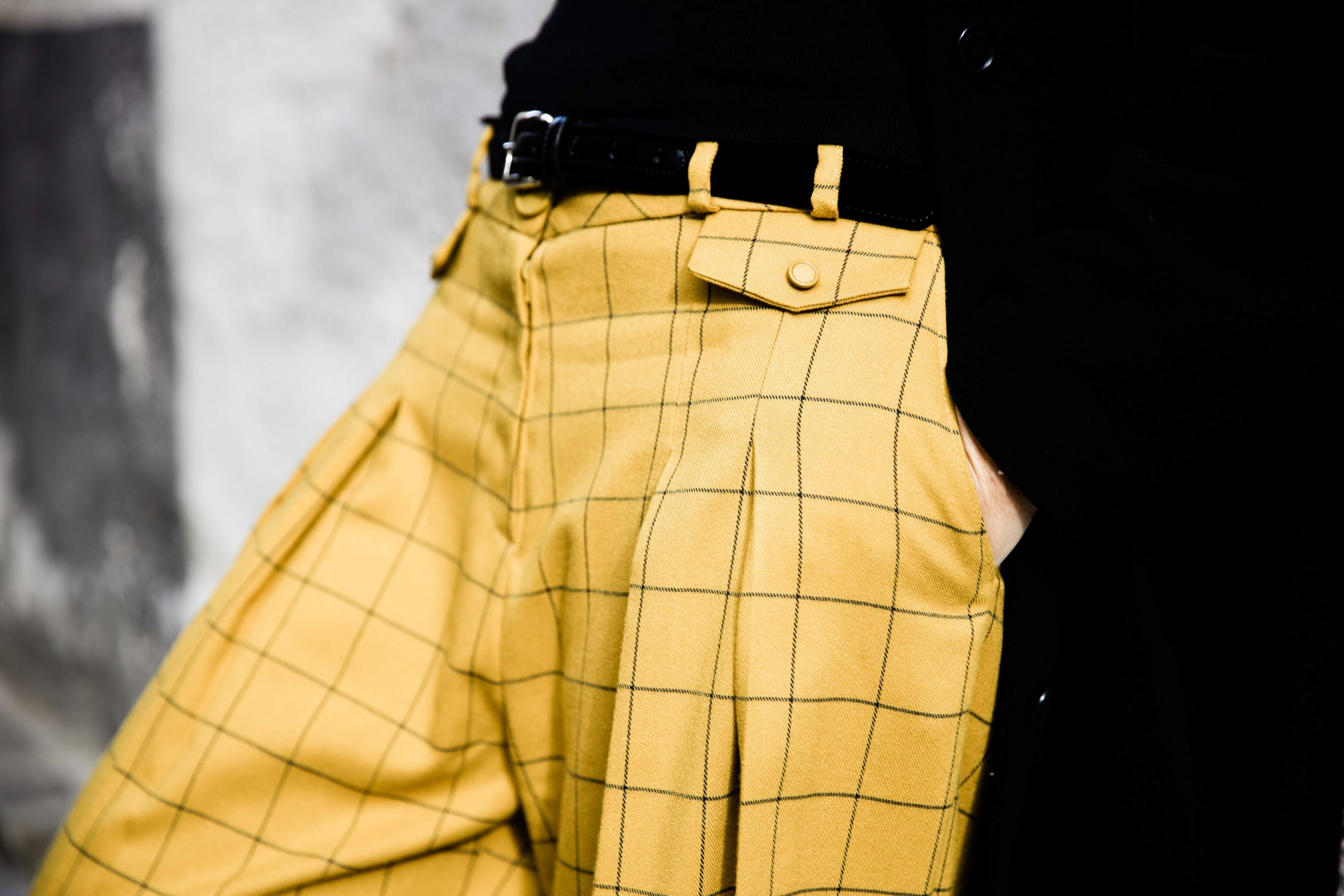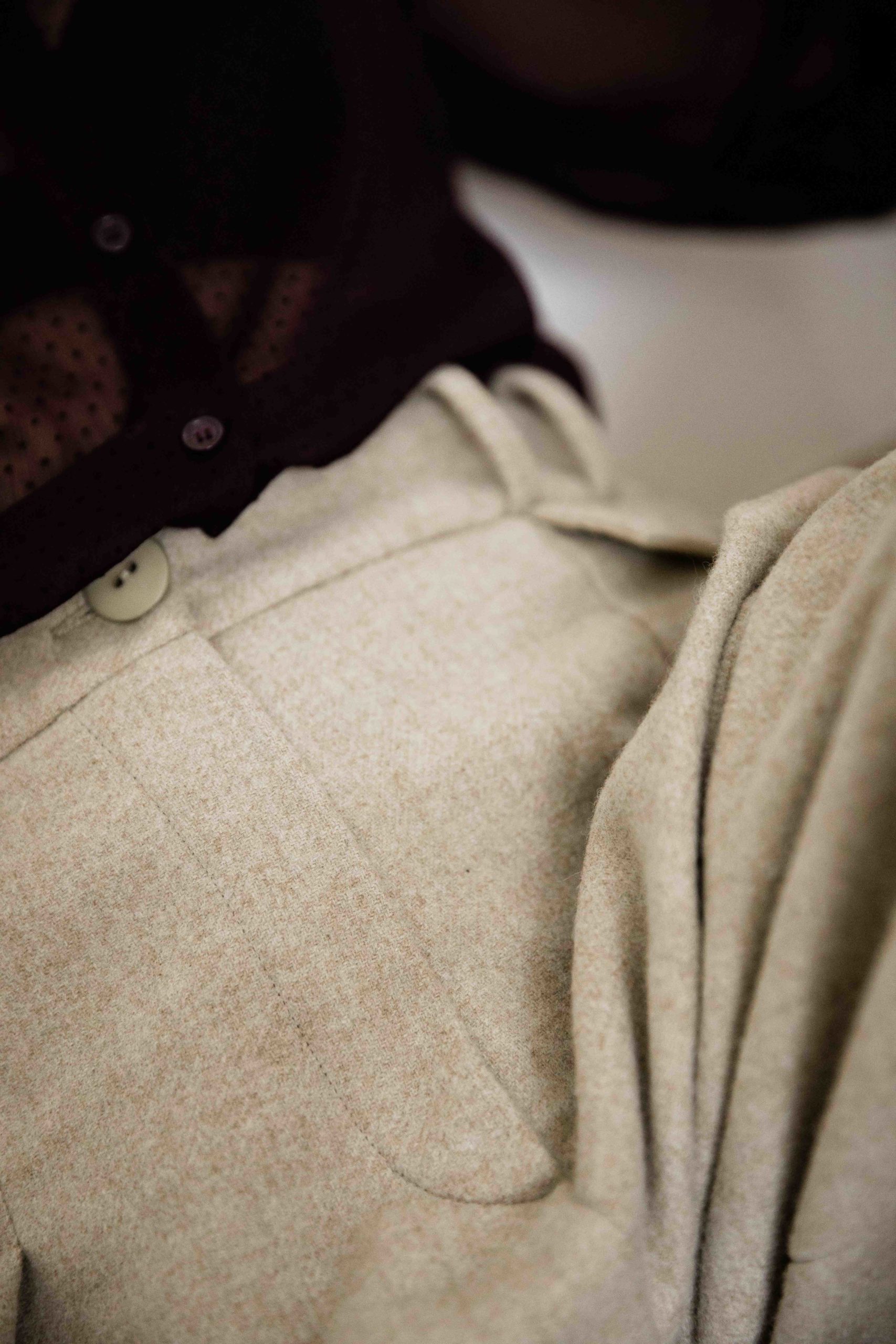 And then, if you make mistakes, it doesn't really matter because you can easily unpick your garment at any time to fix your glitches.
What about all these awesome details?!
Front and back pocket flaps can be sewn. There are no real pockets under the flaps, they are purely decorative and add something to the style.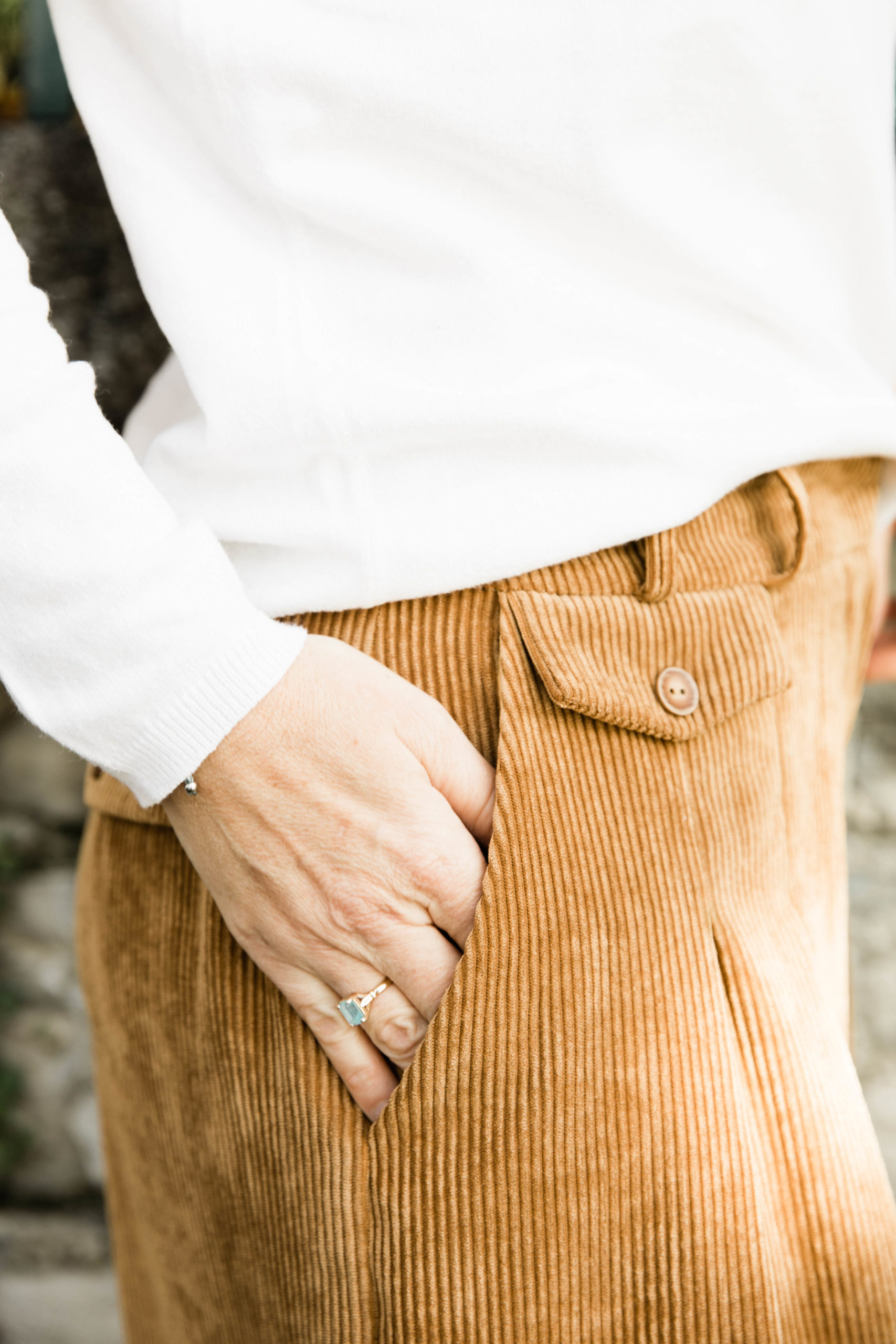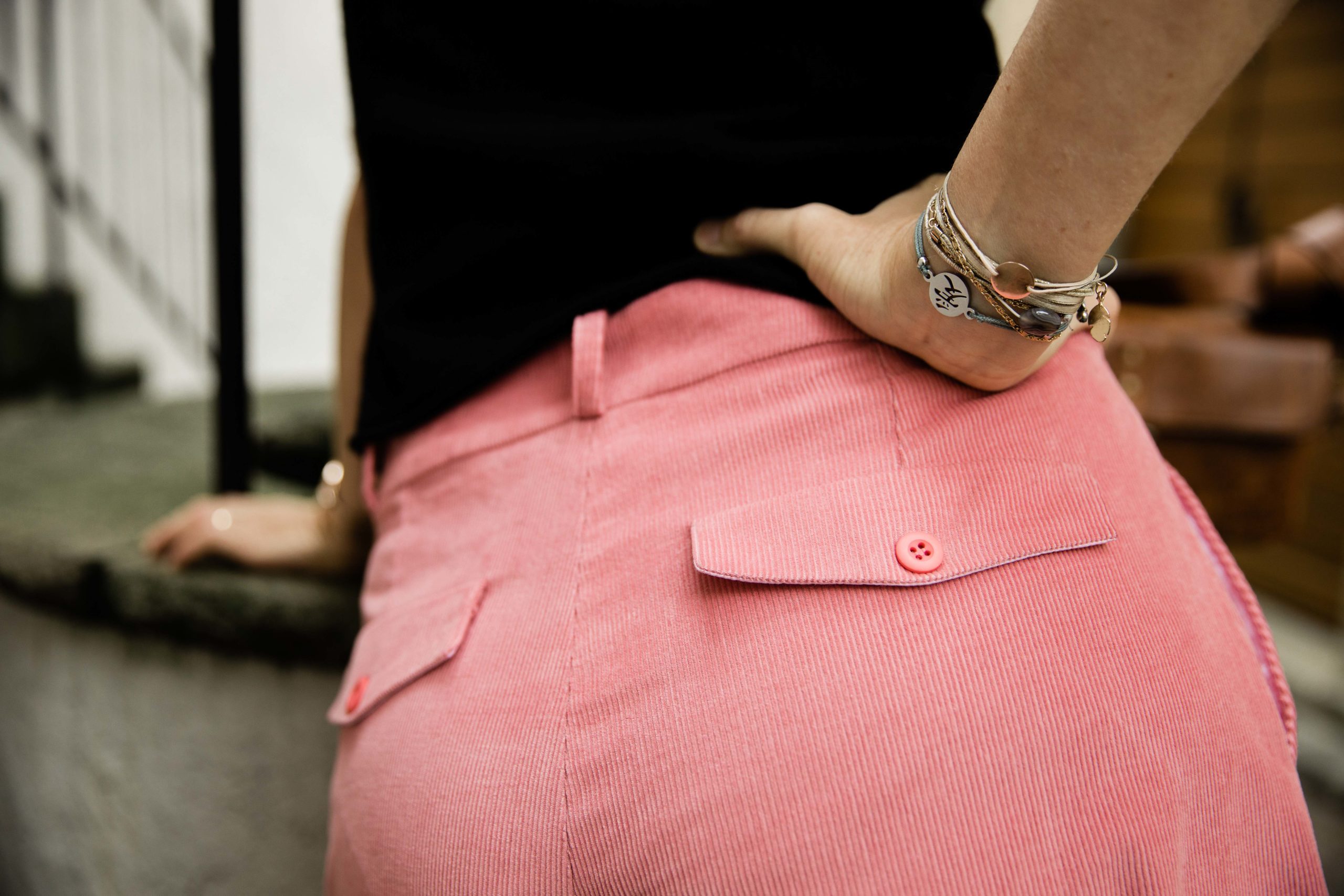 You can also add a cuff at the bottom of the legs: it's nothing more than a simple aesthetic touch.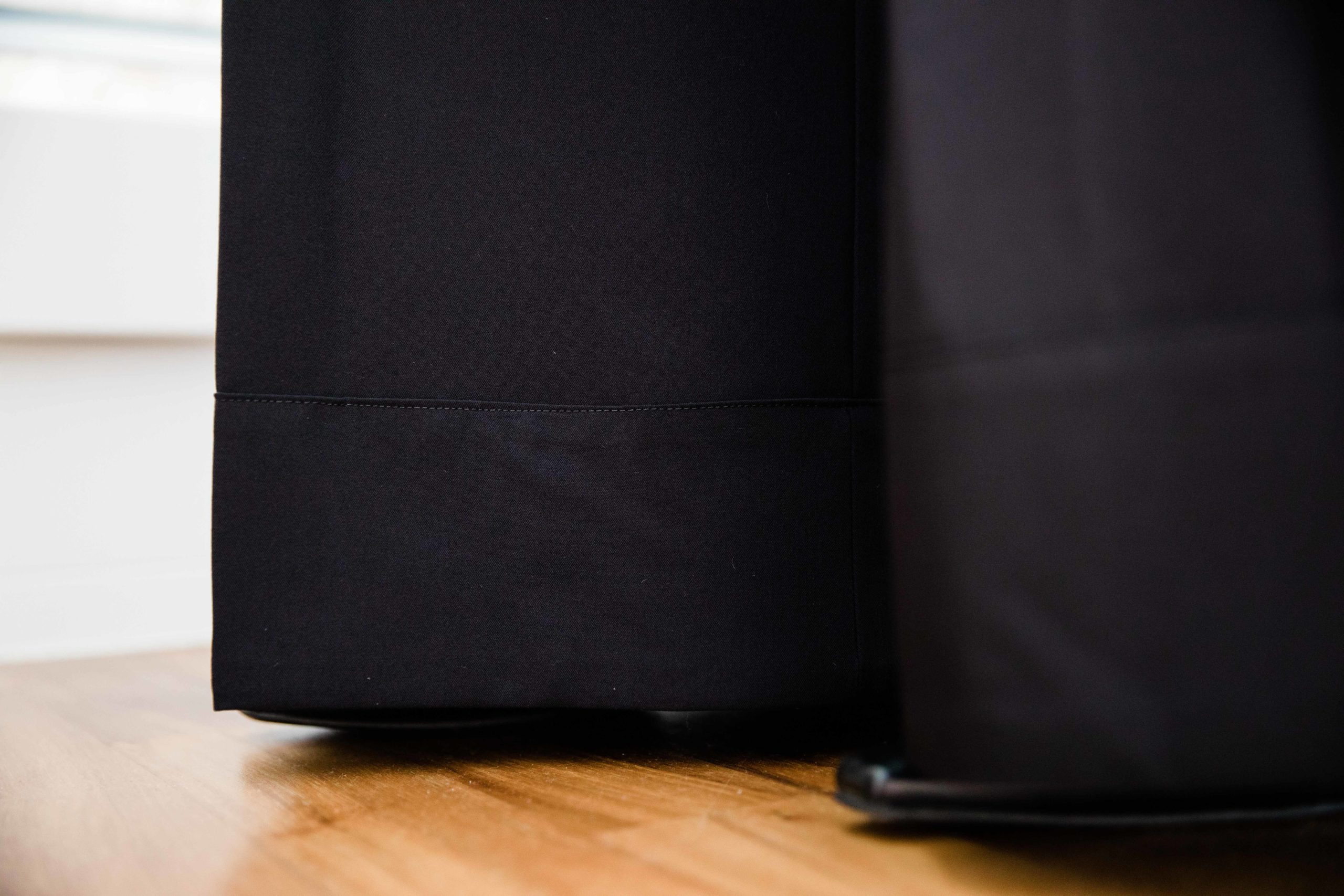 My suggested fabrics for ORLANDO
Whatever the style (be it trousers or culottes) or the season, your ORLANDO will be the most fashionable if you choose a loose, but rather heavy fabric, neither too thick nor slack. Ideal fabrics are those meant for trousers (such as suiting fabric) that contain viscose or polyester (gabardine, crepe, tencel…). The fabric will then drape well and the ORLANDO's fit will gracefully follow your movements.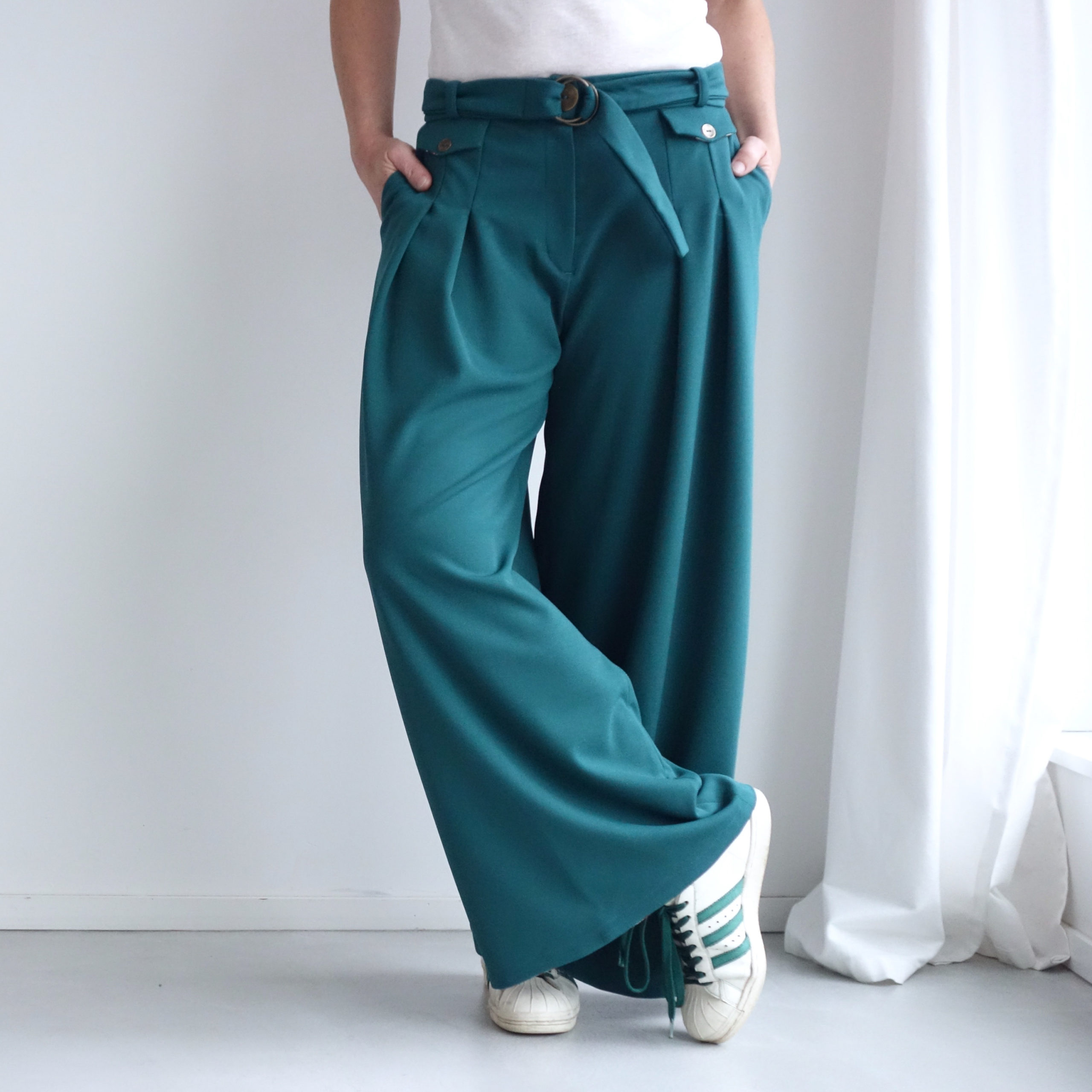 A new PDF feature for p&m patterns!
From now on, the PDF version of p&m patterns will use the layer feature (one size per layer)!
If you want to print only one (or more) size(-s), you will just have to check the layer-s that you want and then cut the pattern (you must use Adobe Acrobat Reader).
It is a time saver because you won't have to trace the pattern on tracing paper before cutting your fabric, but it is also a good thing for those of us who want to preserve our planet because it saves both ink and paper.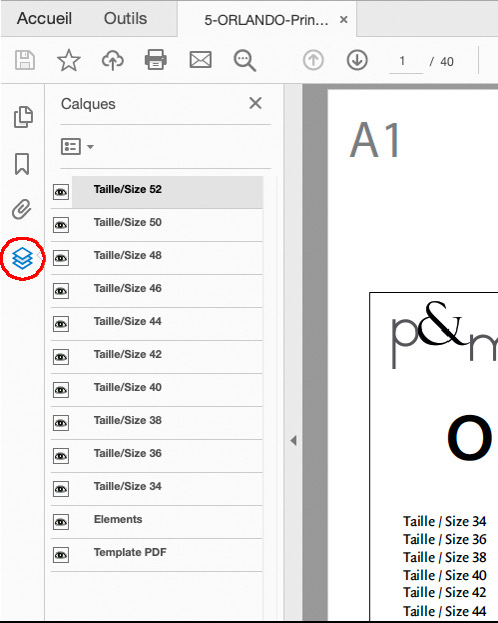 And where does the name come from, by the way?!
Orlando comes from the famous novel by Virginia Woolf. That's the story of a man who is deeply in love with poetry and who finally becomes a woman. He also lives for 3 centuries, but still looking no more than 30.
I thought that it was perfect for my new pattern, which is androgynous and timeless: trousers that are as comfy as those for men, while being full of charming feminine details.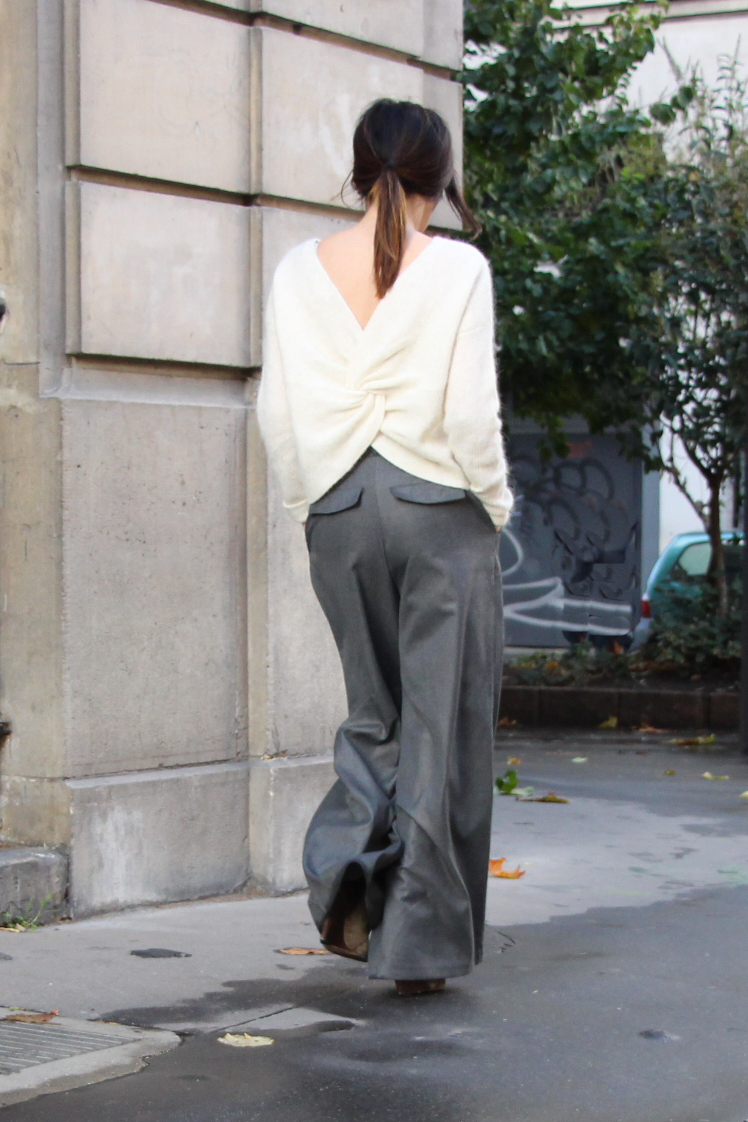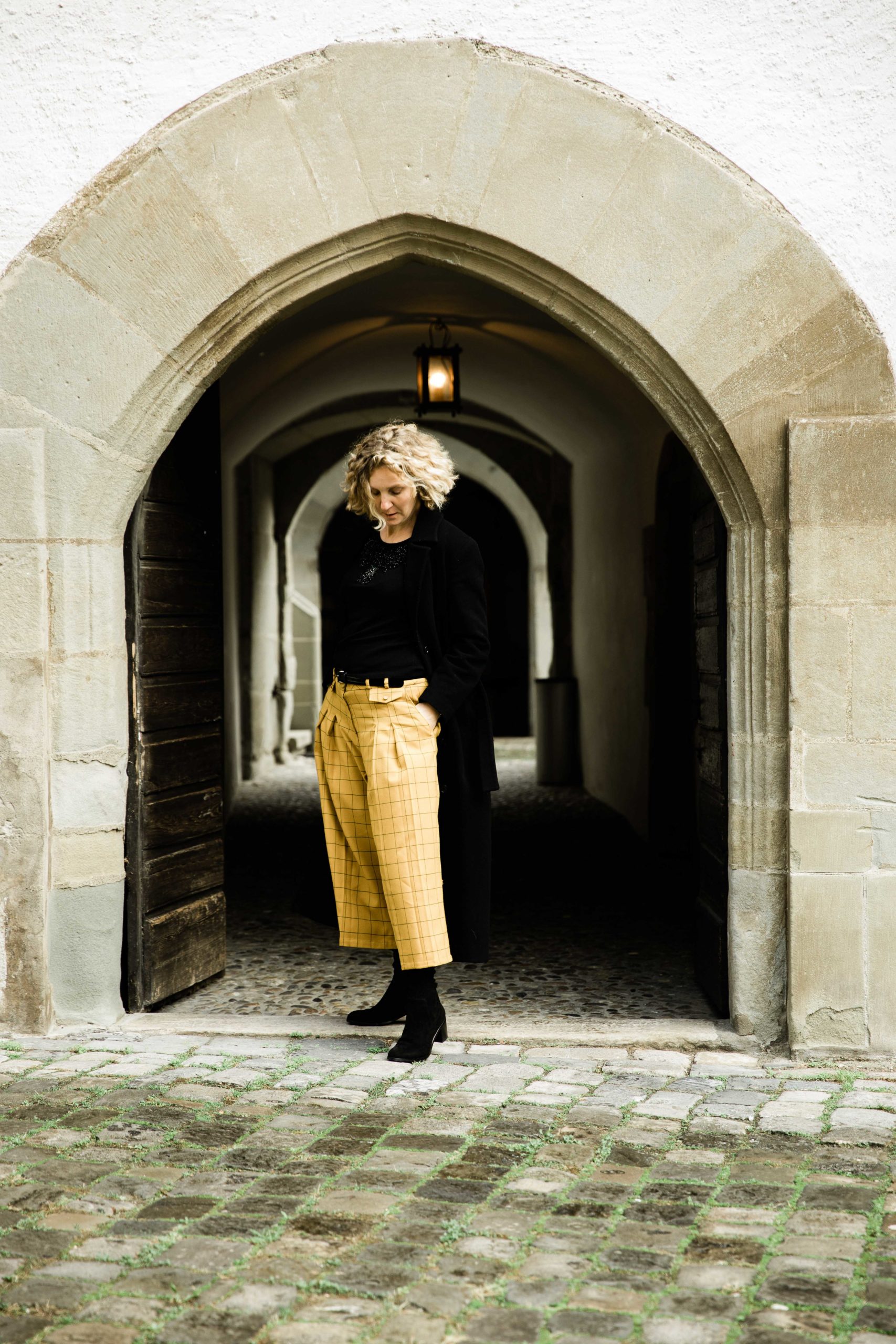 That's it! I hope that this new pattern will please you as much as I loved designing it!!!
ORLANDO can be bought here!!!