A new mother/daughter sewing pattern… Mums that love Mummy-and-Me outfits will be delighted!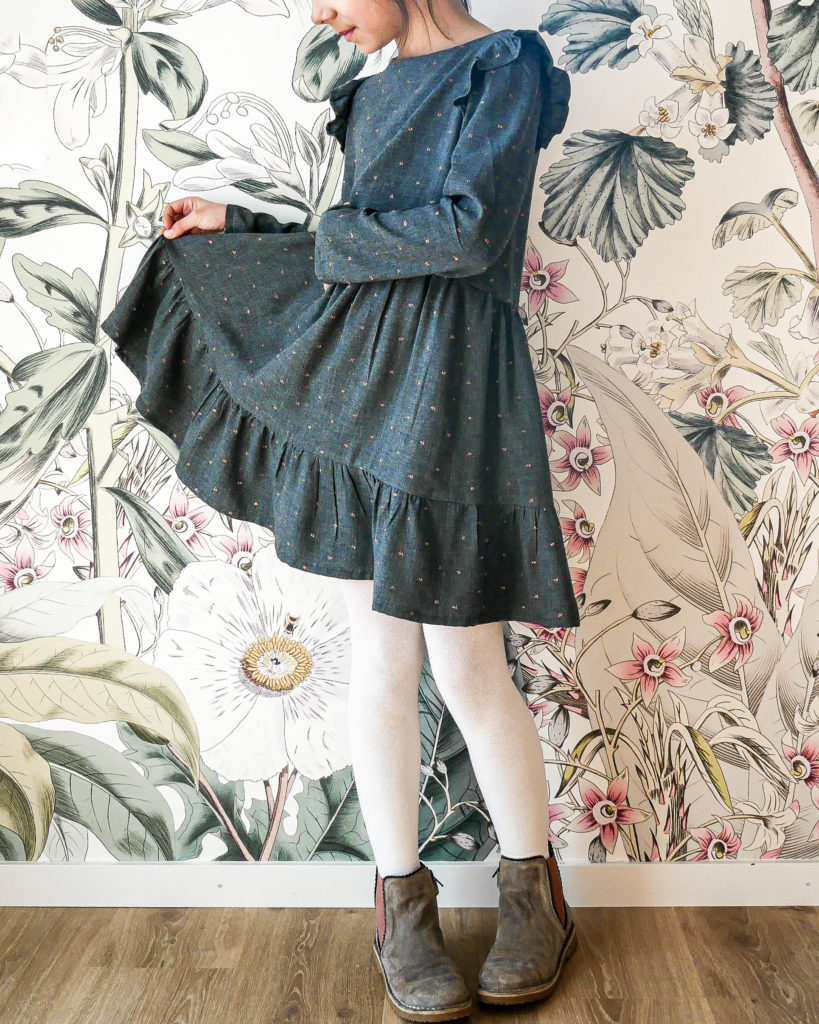 ETHEL and MiniETHEL are really exhaustive, allowing you to sew blouses, sweatshirts, short dresses, long dresses, that are chic, timeless, and very comfortable to wear… Easy to lose your head about all the variations!
Actually, each of these two new patterns is made of one base pattern (ETHEL for women, and MiniETHEL for kids), and one free add-on (ETHELADDON for women, and MiniETHELADDON for kids).
The ETHEL and MiniEthelbase patterns  are meant for any  kind of seamstress because they are not technically difficult and are really easy to sew. The EthelAddon and miniEthelAddon add-ons (downloadable for free) are a bit more technical and need you to be more focused: however, nothing too tricky to deal with!
Thanks to ETHEL and MiniETHEL, you can sew:
– blouses with single-layer peplum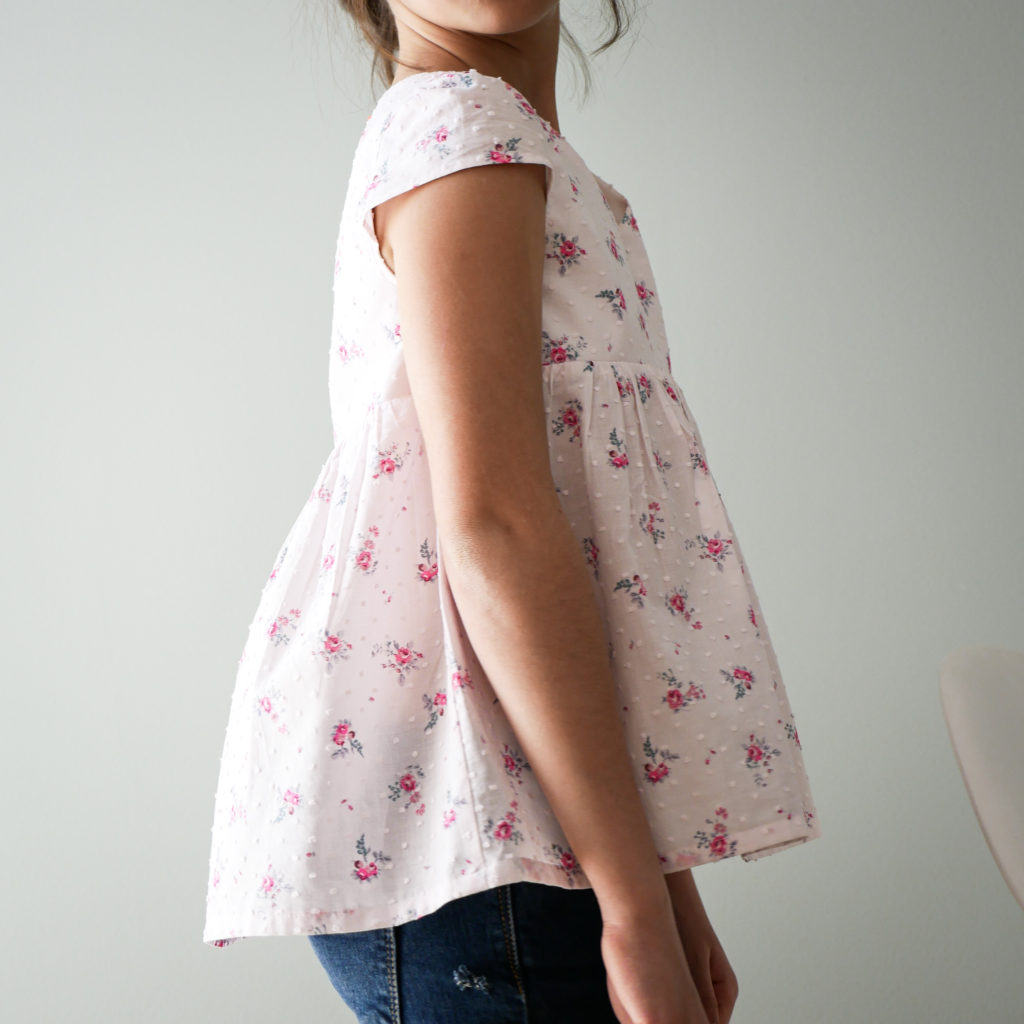 – blouses with double-layer peplum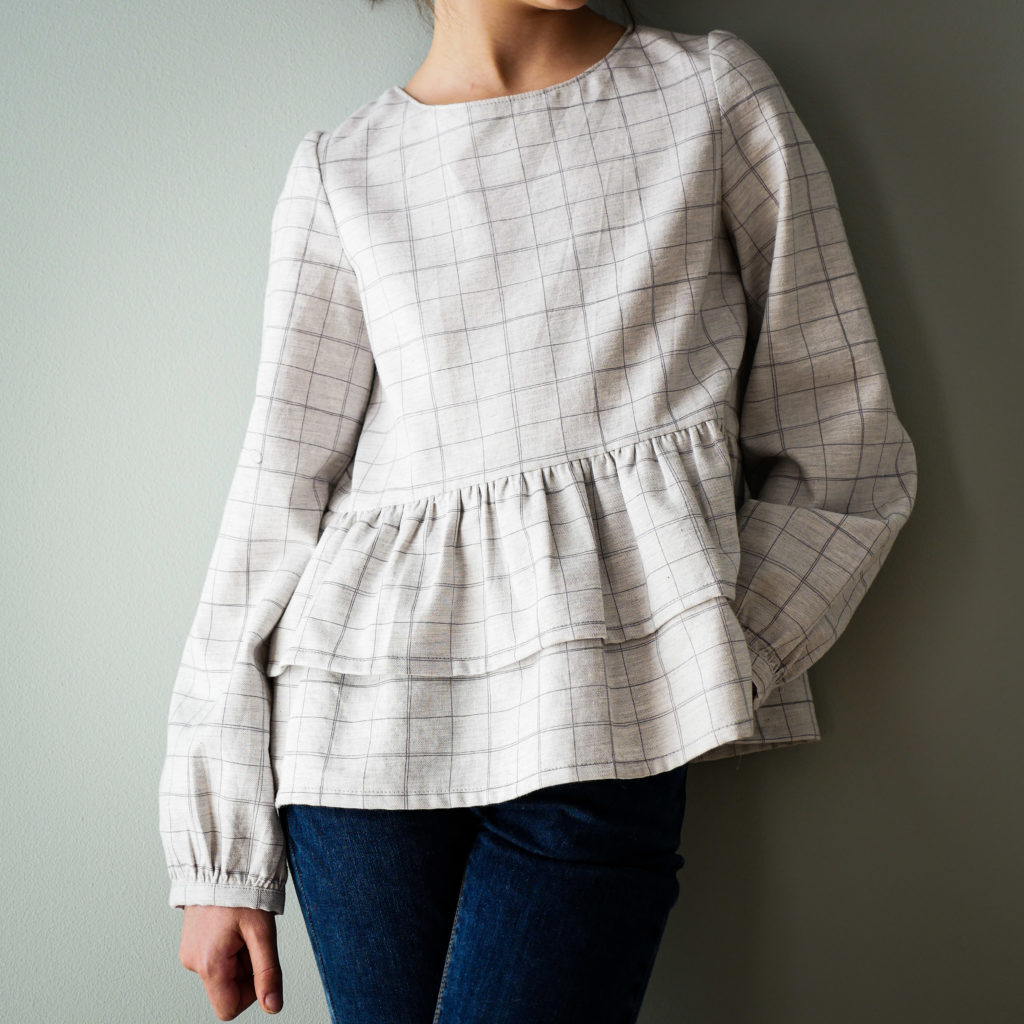 – Short dresses without ruffles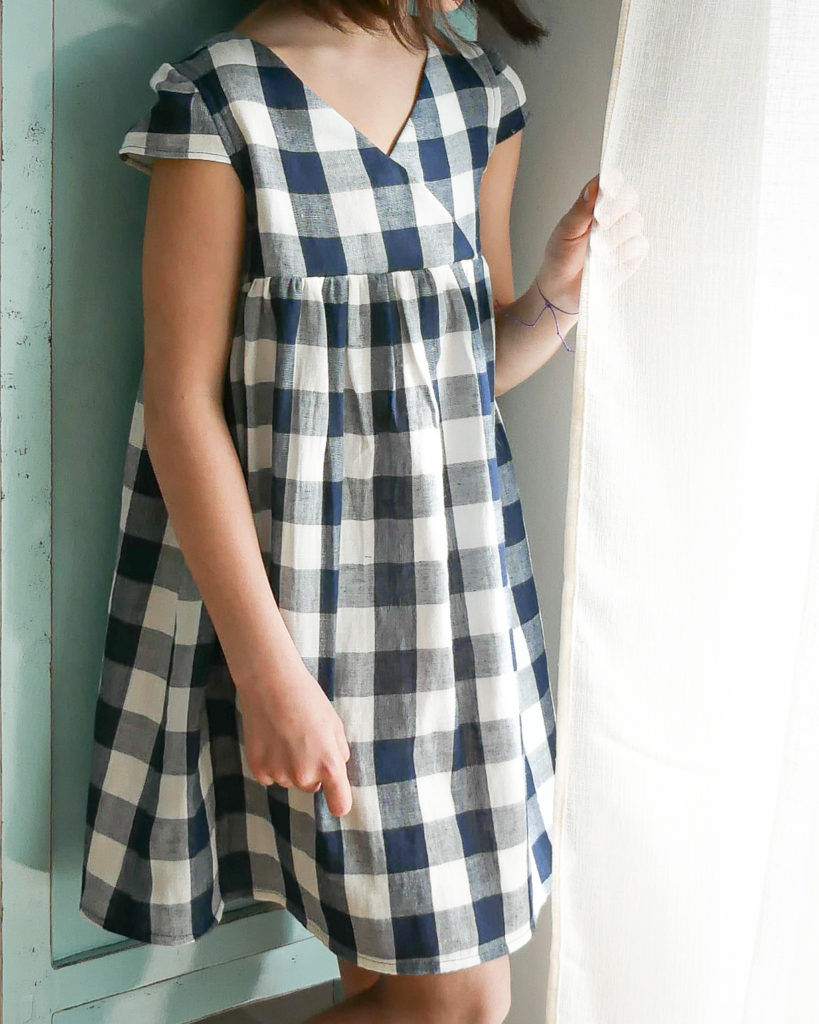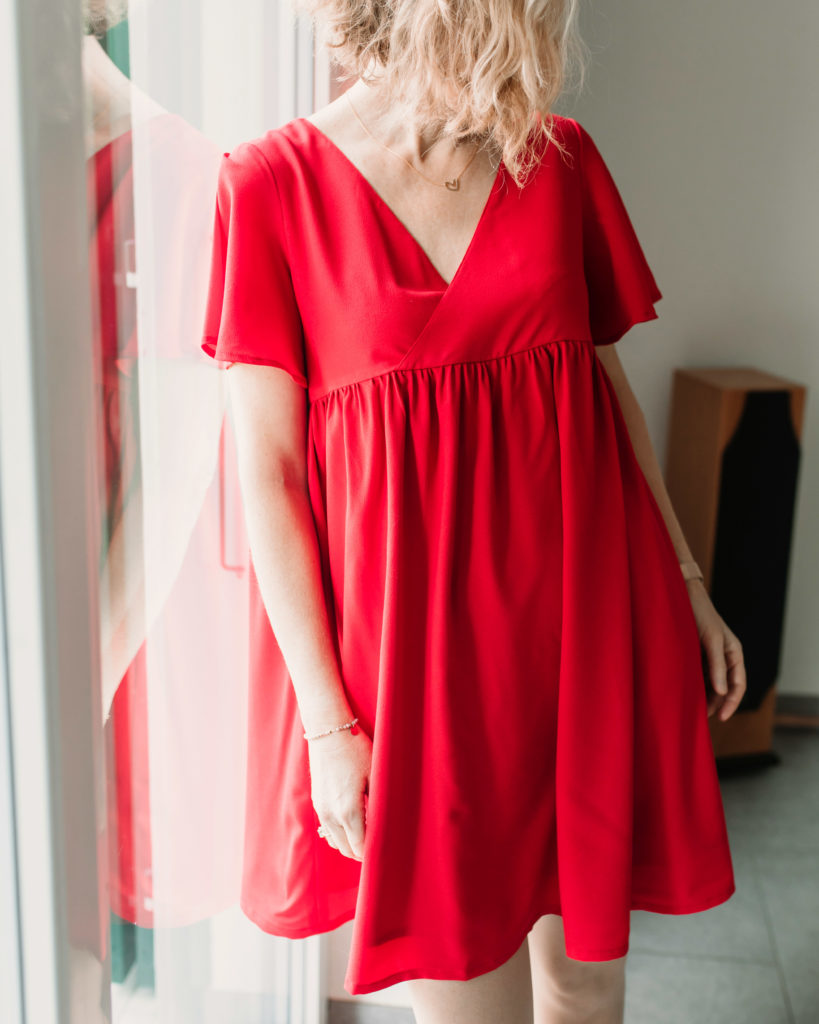 – Short dresses with ruffles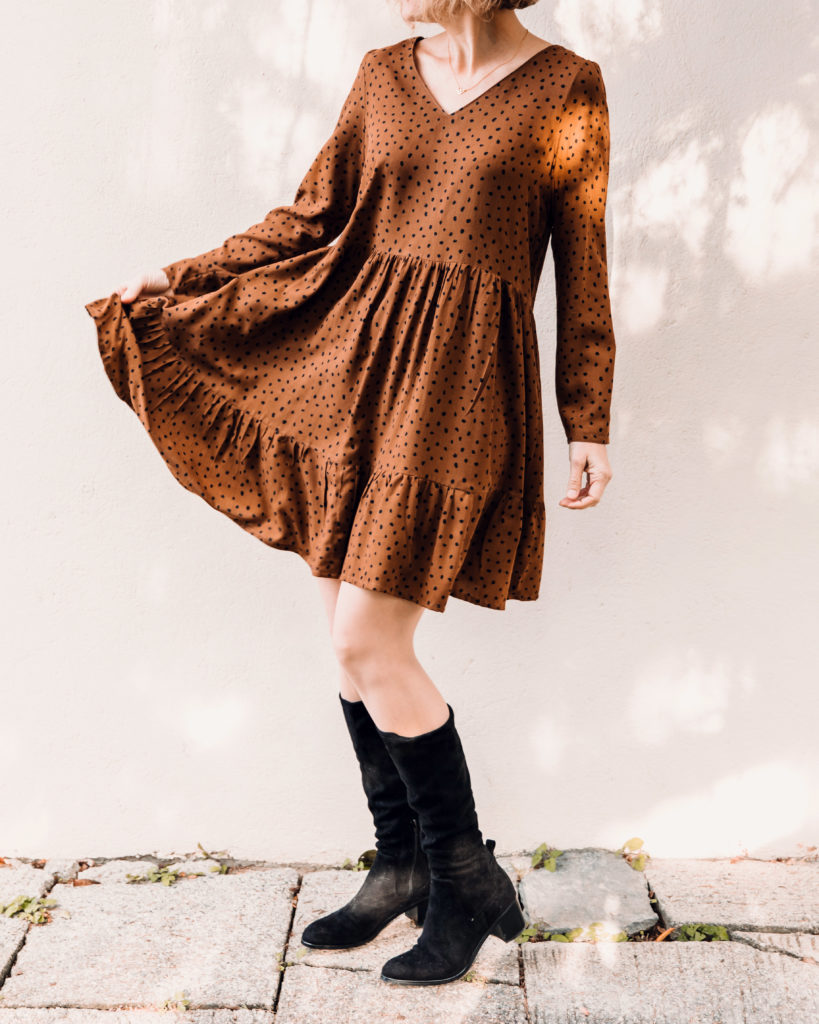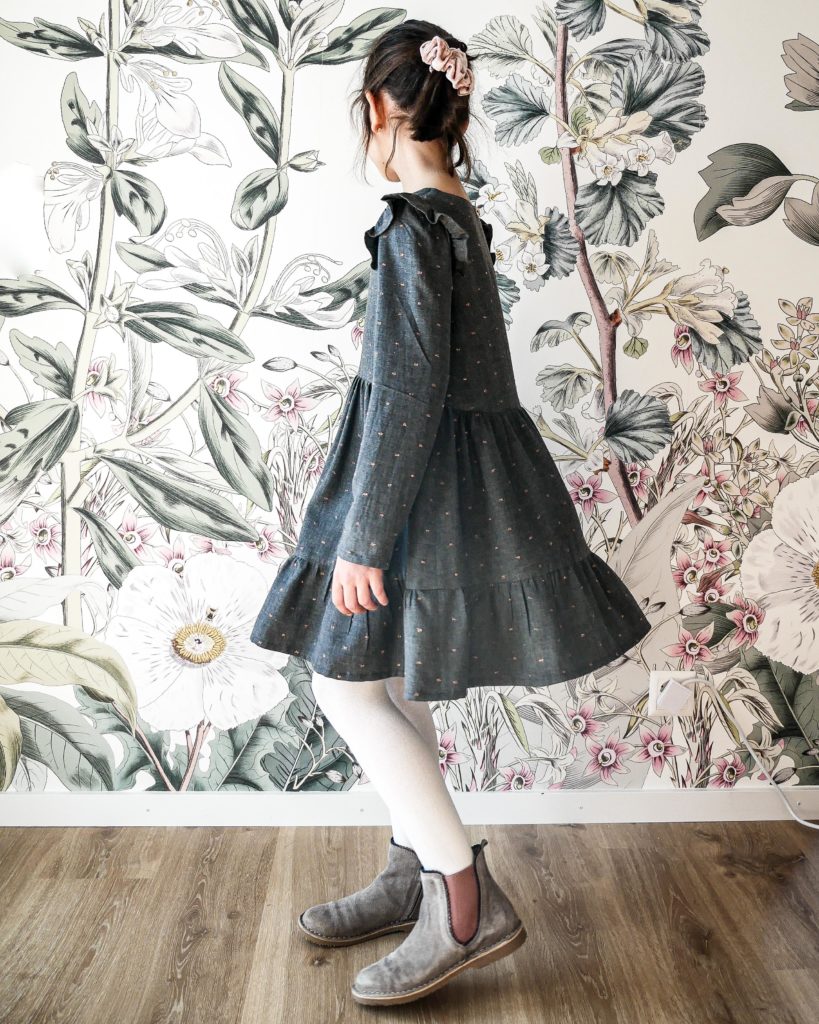 – Long dresses without ruffles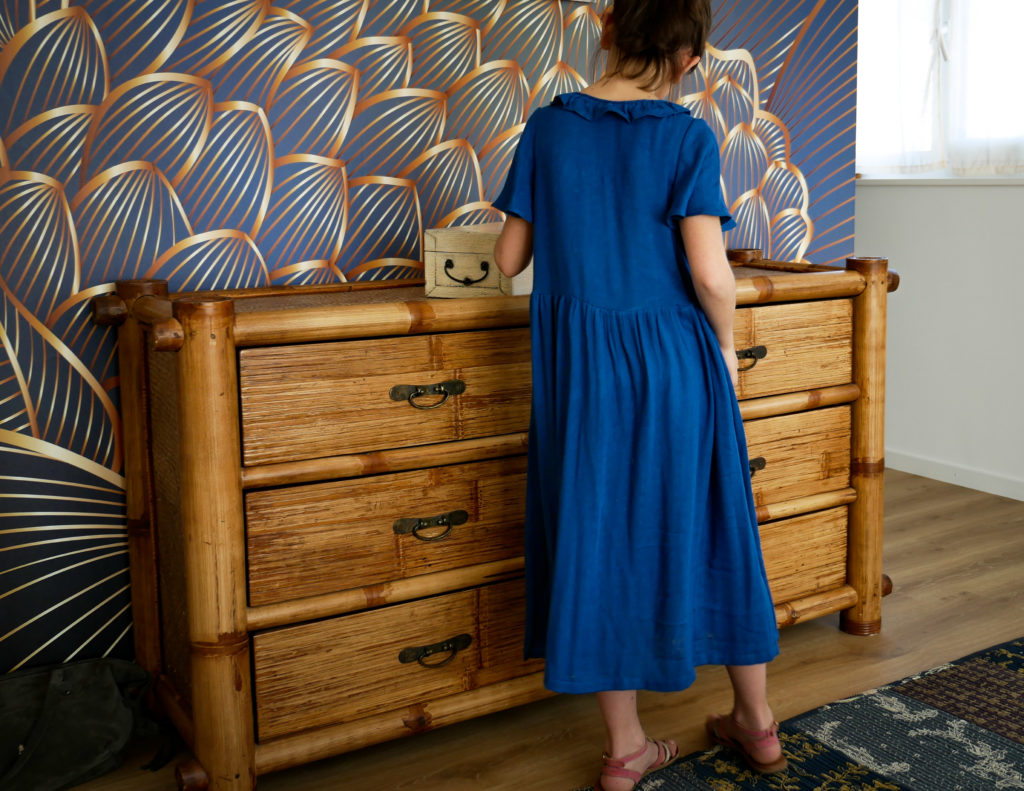 – Long dresses with ruffles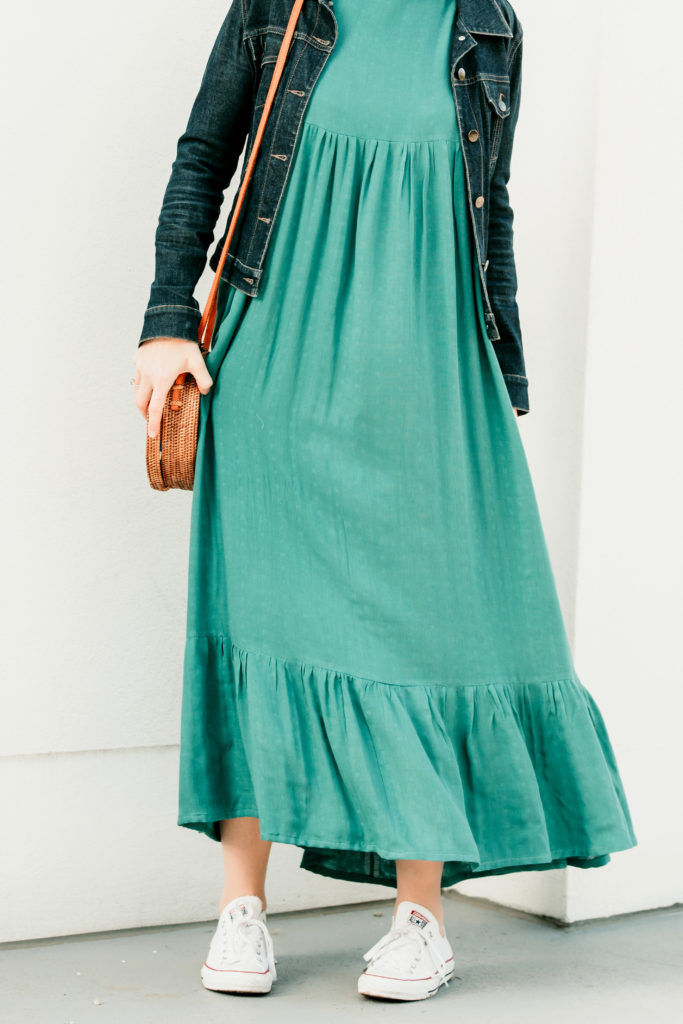 – The seam between the bodice and the skirt hits either at the natural waist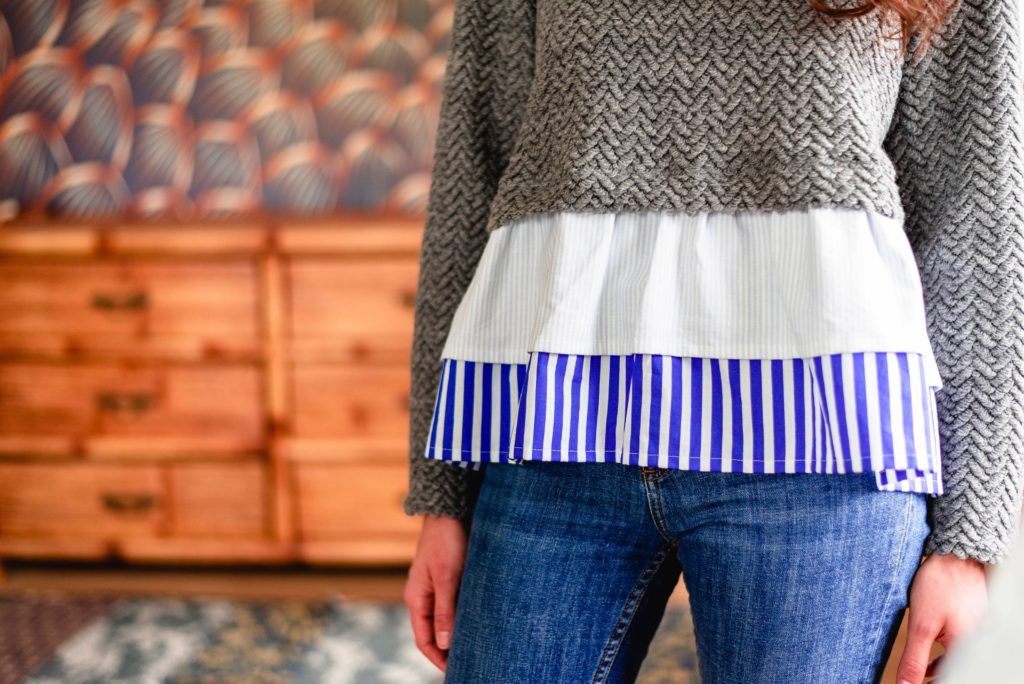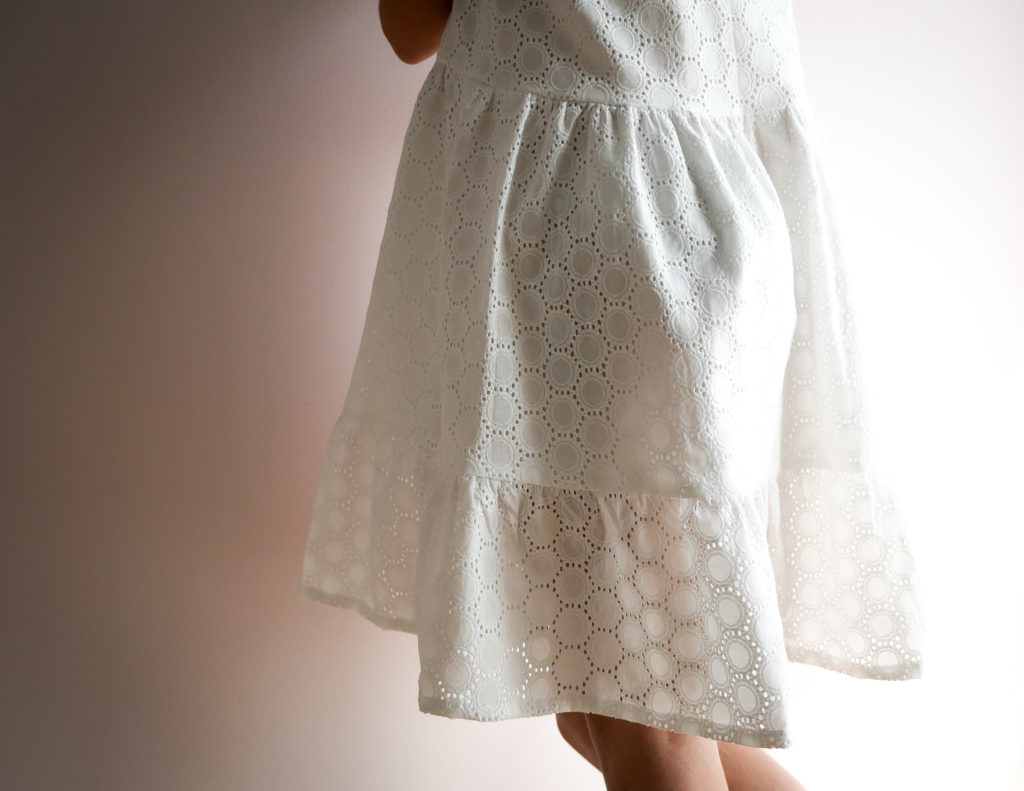 – Either, this seam hits under the bust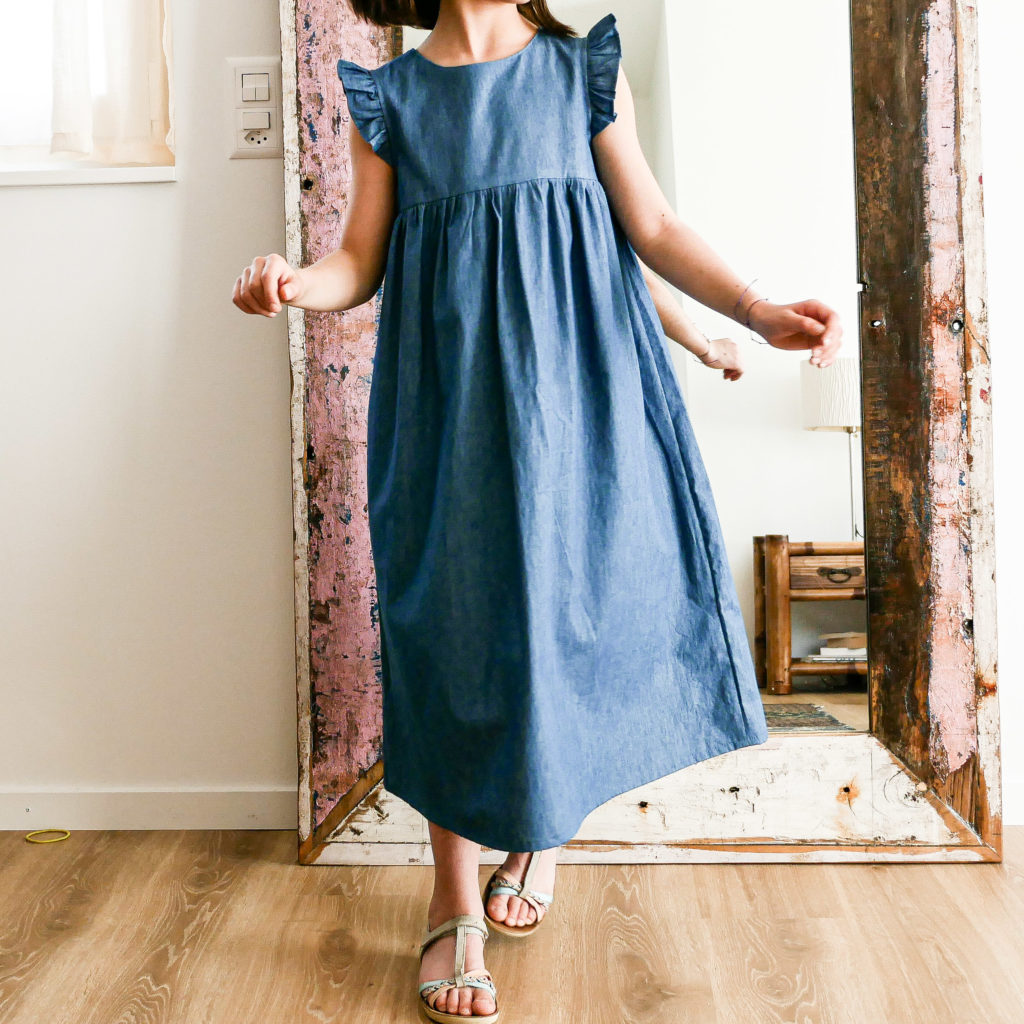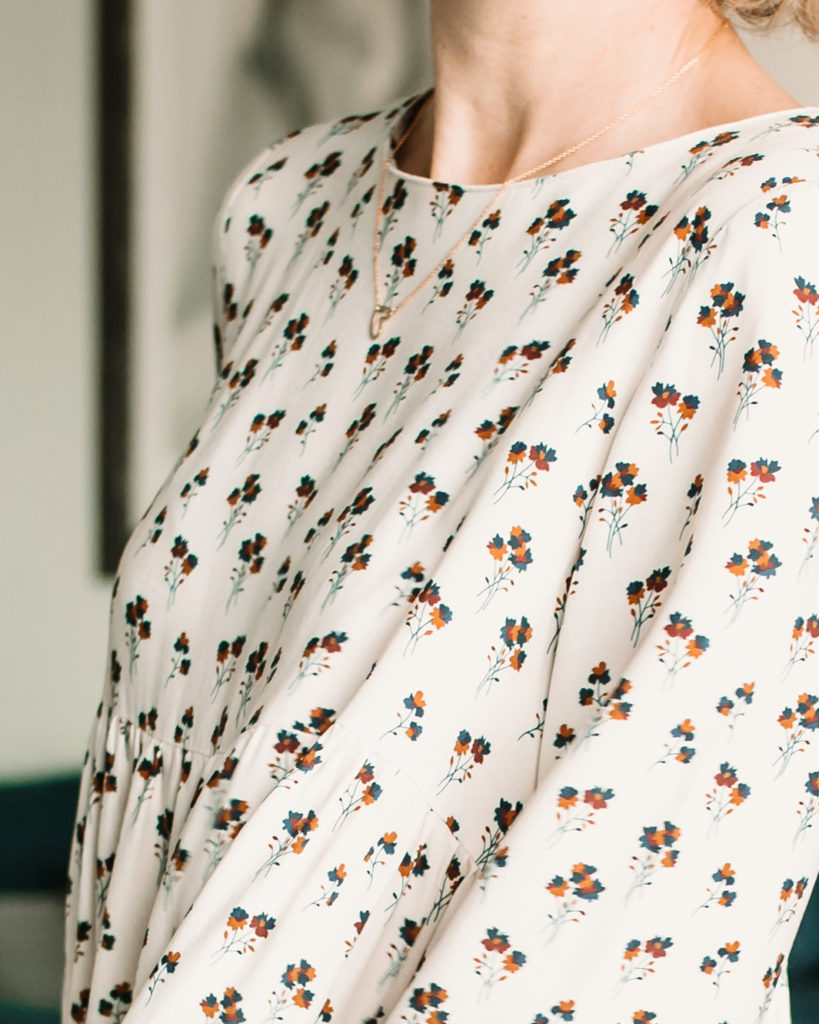 – The neckline could be a jewel neckline,

– Or, a V neckline ,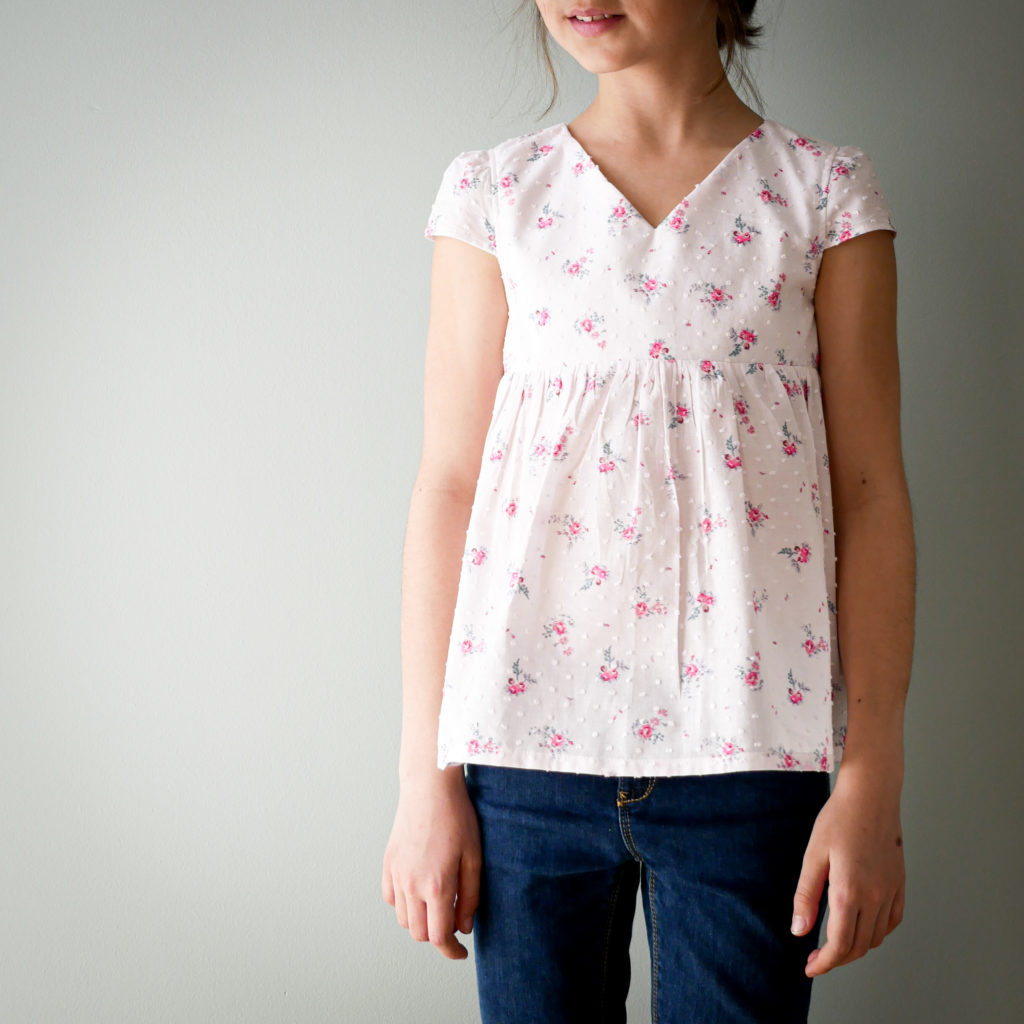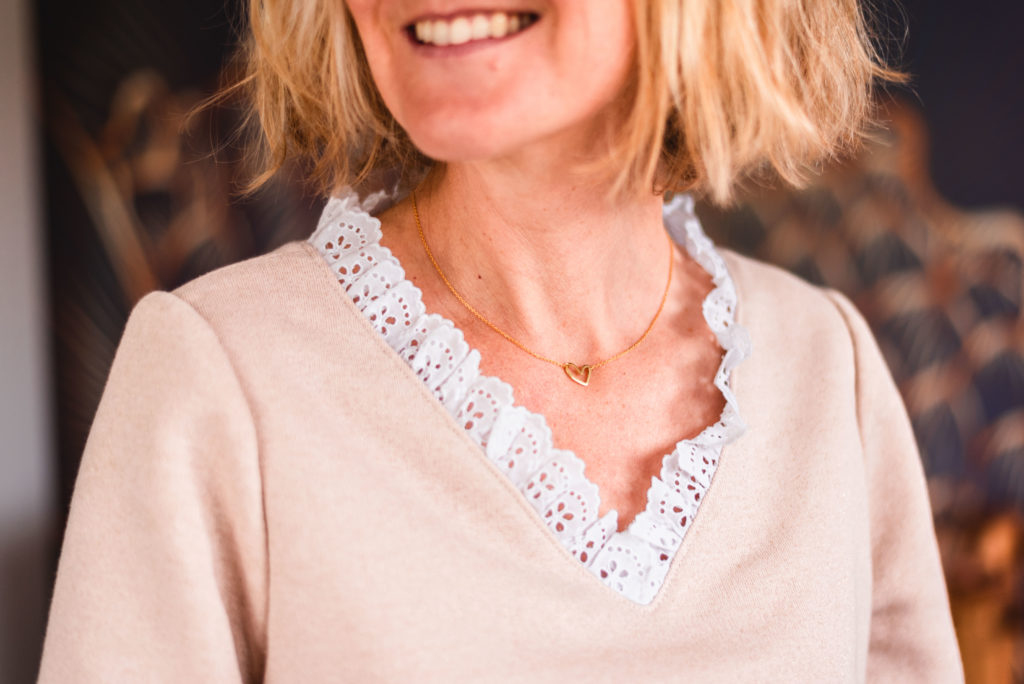 – Or, a wrap neckline,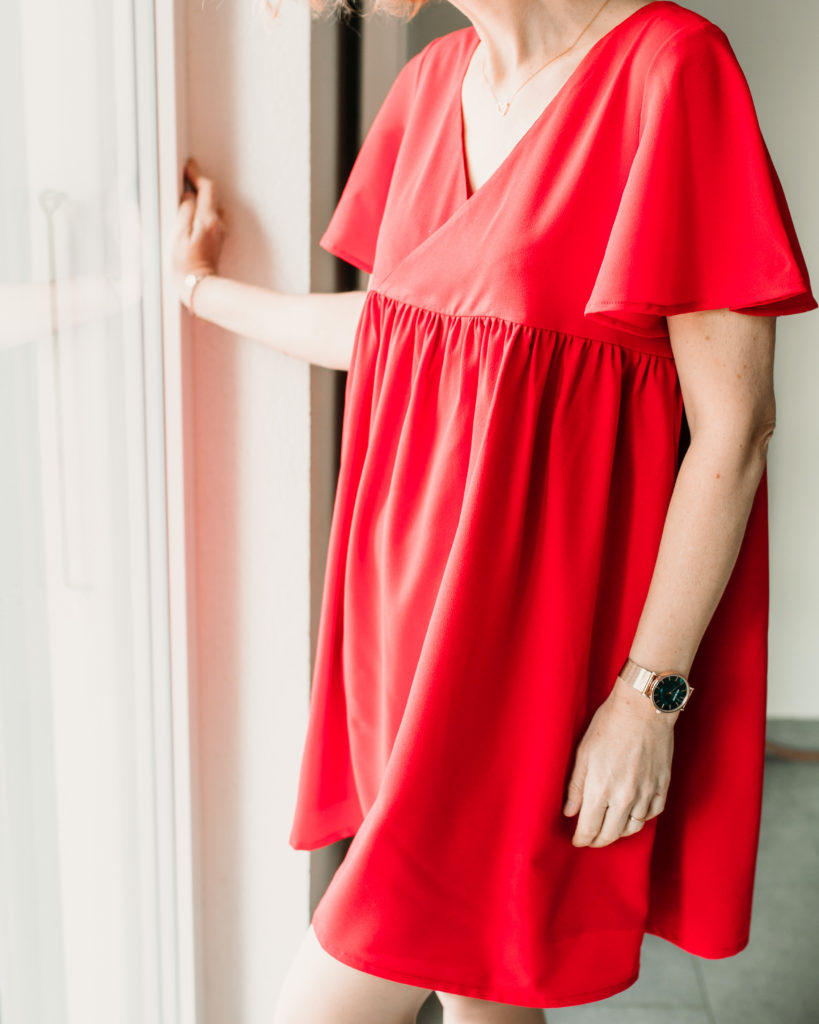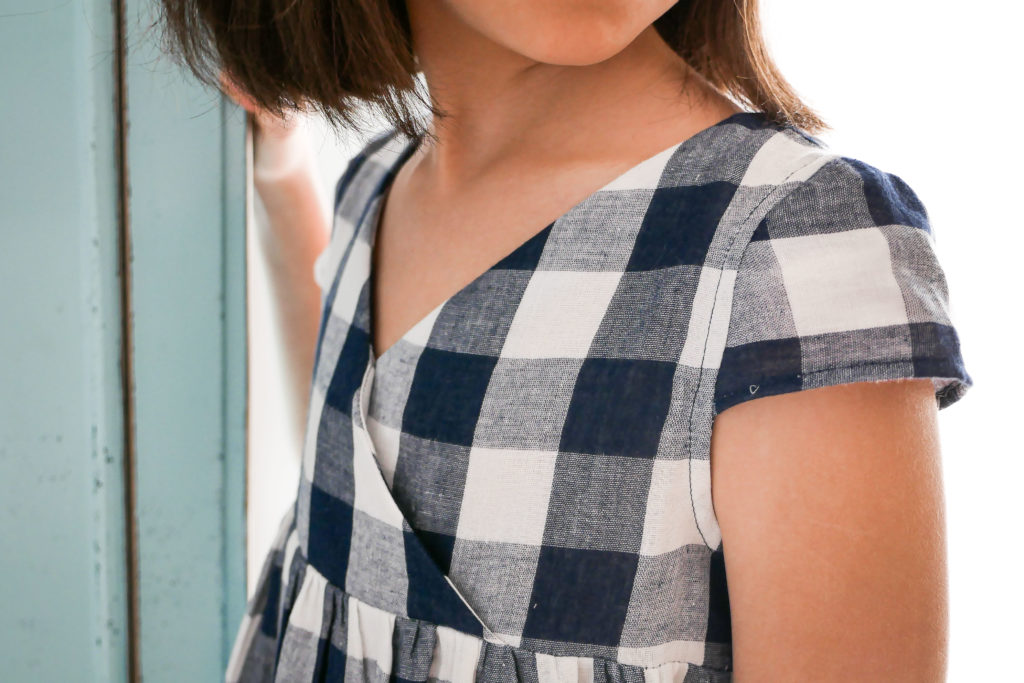 – This patter offers 8 types of sleeves…
Long and straight sleeves,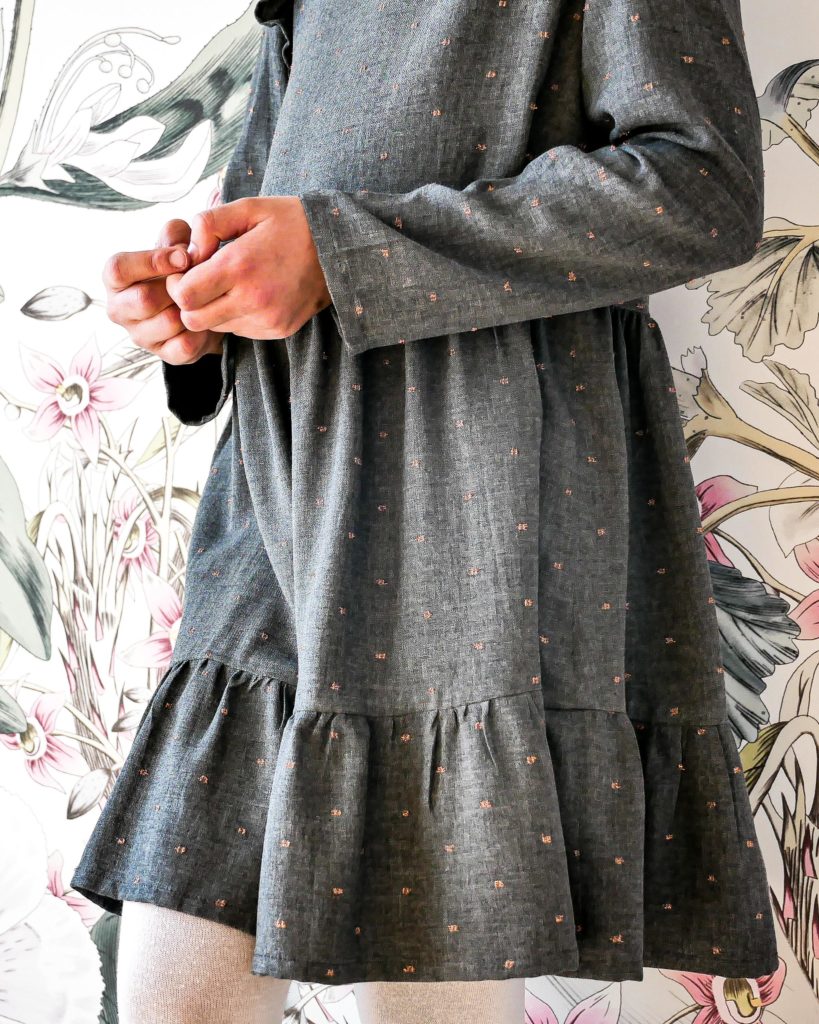 Bishop sleeves,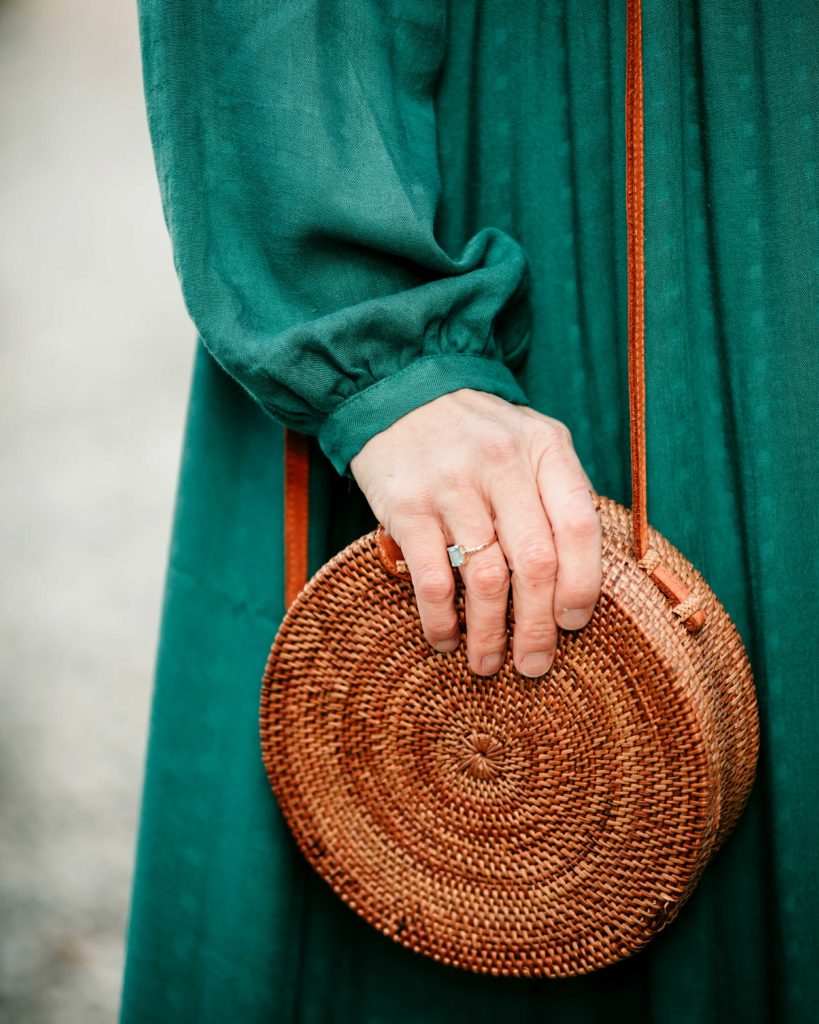 3/4 sleeves,

Half sleeves, (no pictures)
Short sleeves,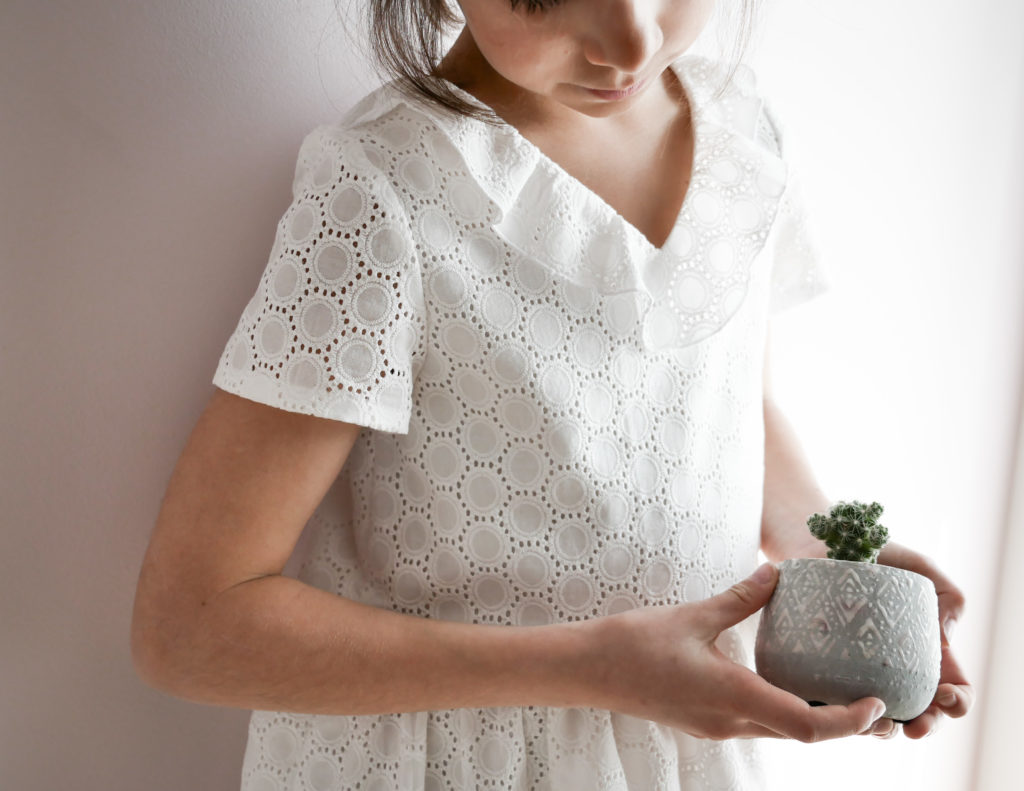 Cap sleeves,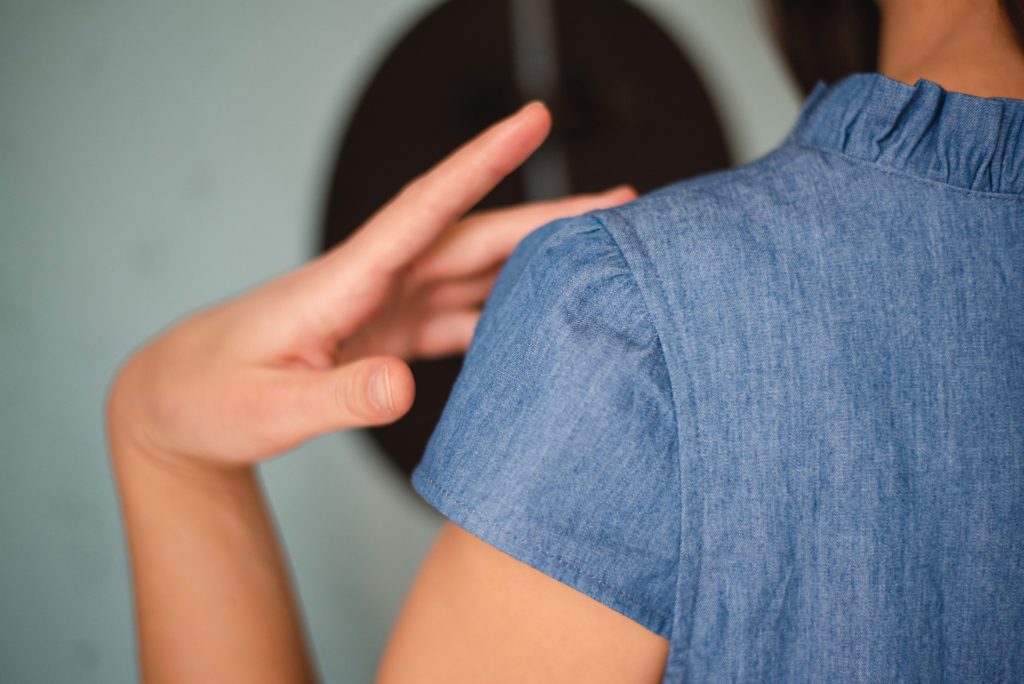 Butterfly sleeves,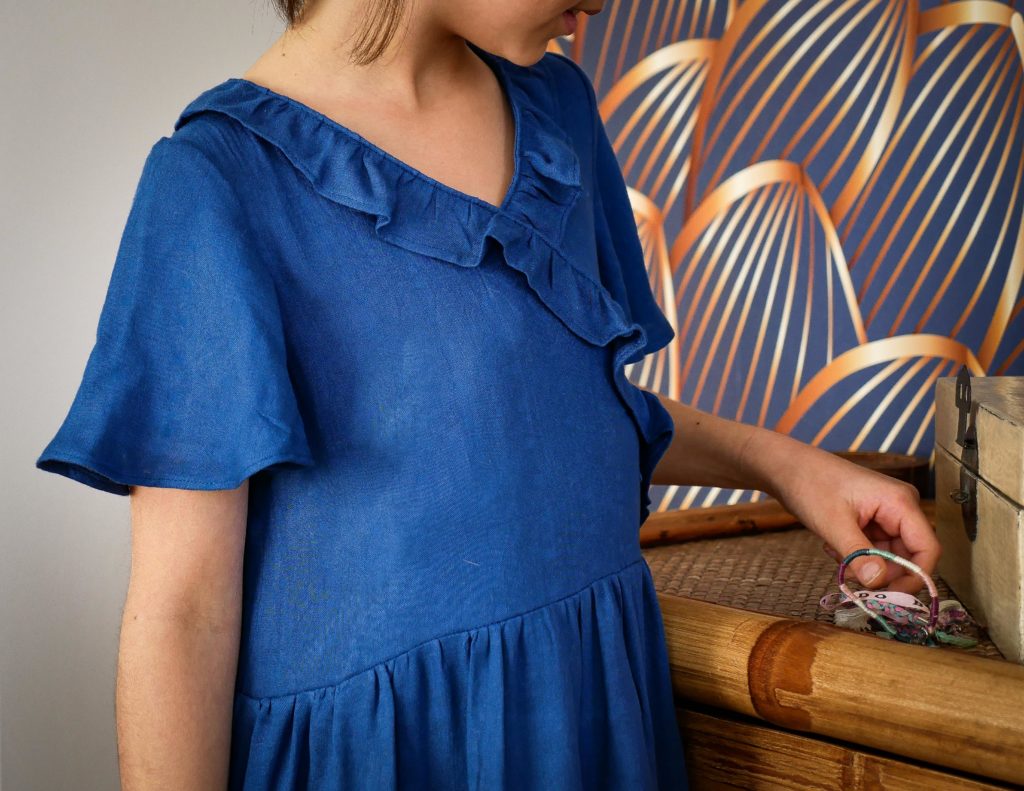 Gathered sleeves,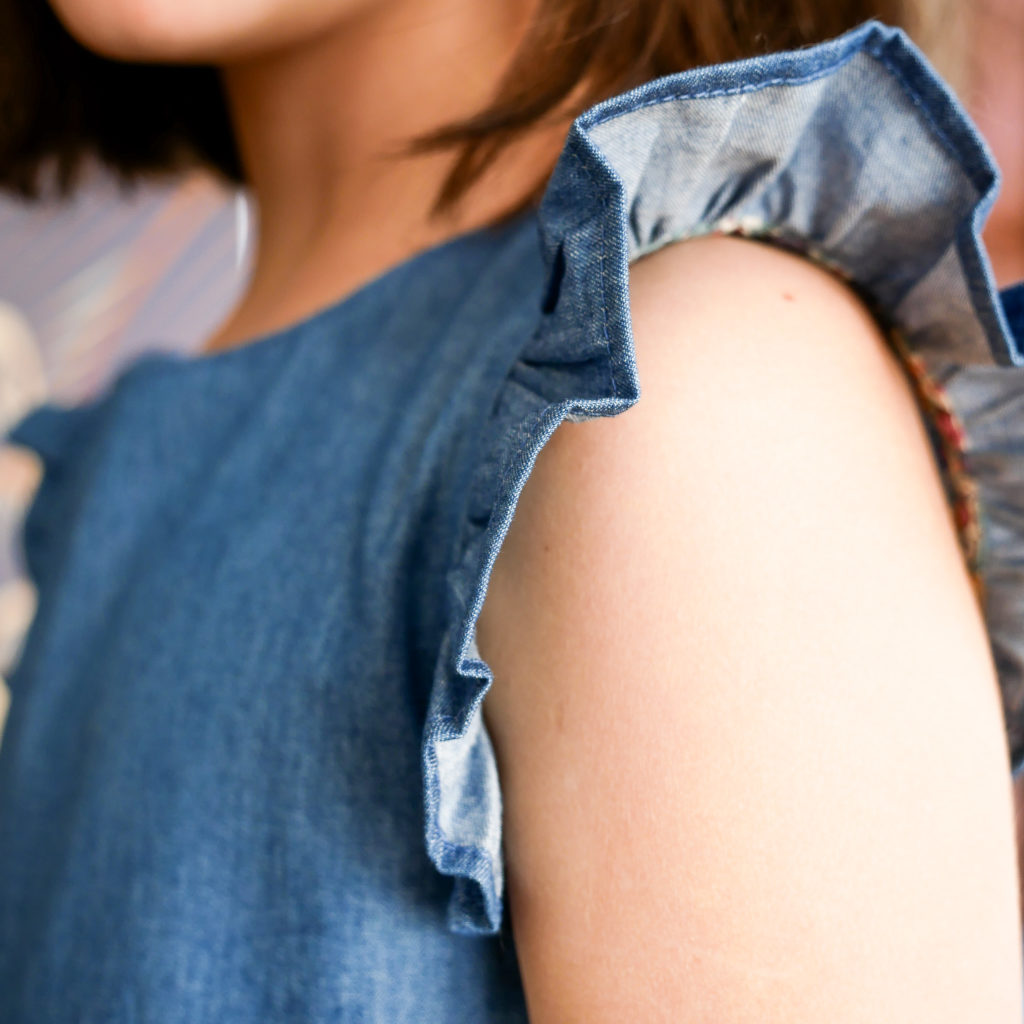 – And, the garment could be lined,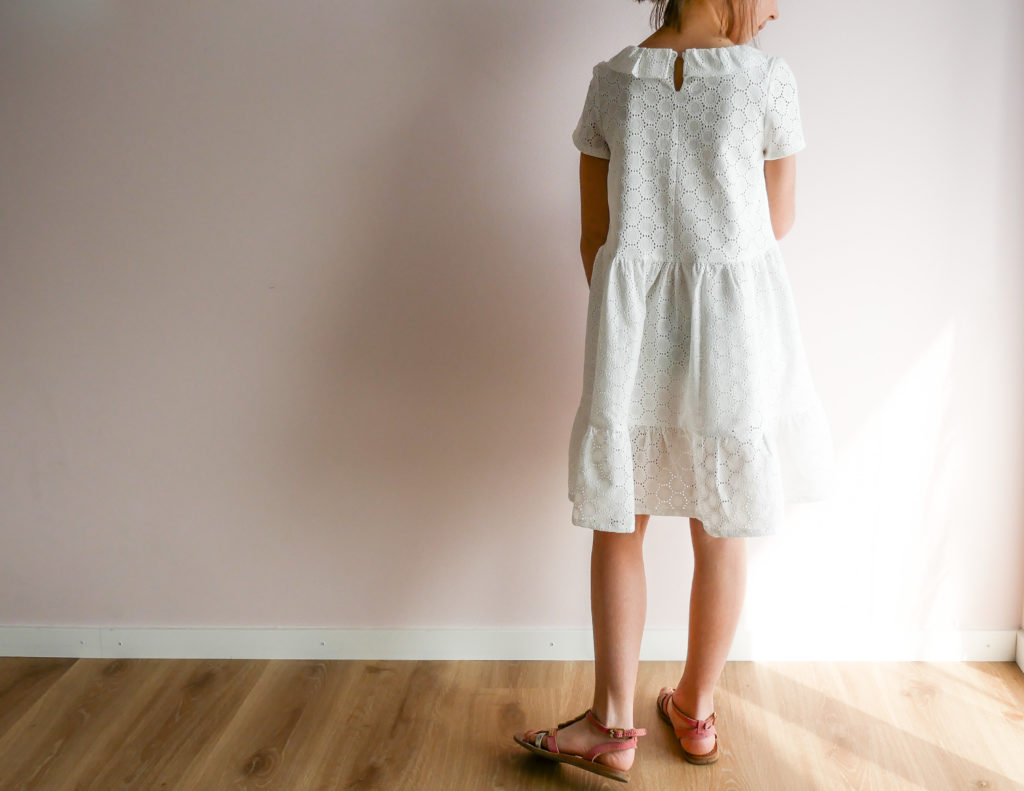 ETHELADDON and MiniETHELADDON tutorials are ADD-ONs to the ETHEL and MiniETHEL patterns. With these tutorials, you can:
– transform the blouse into a peplum sweater,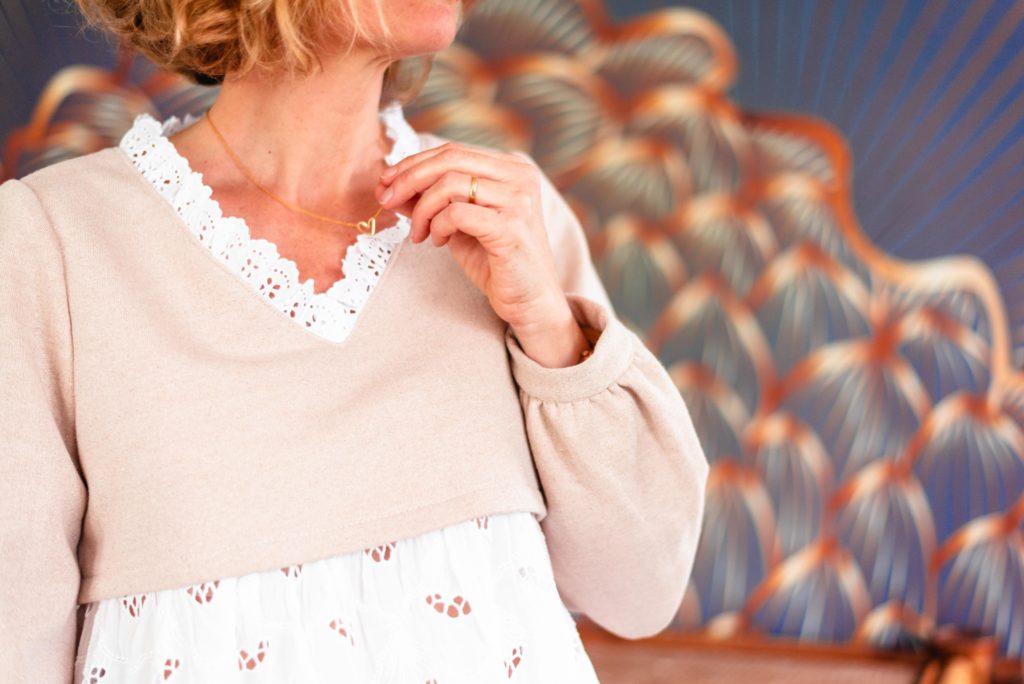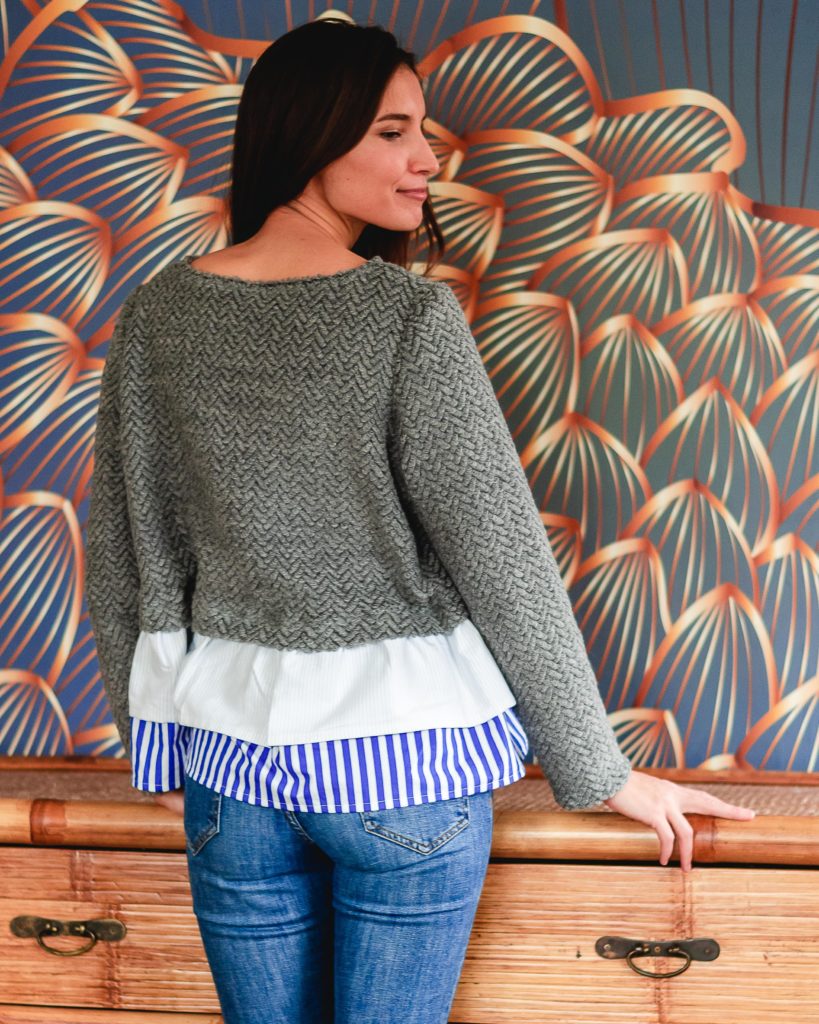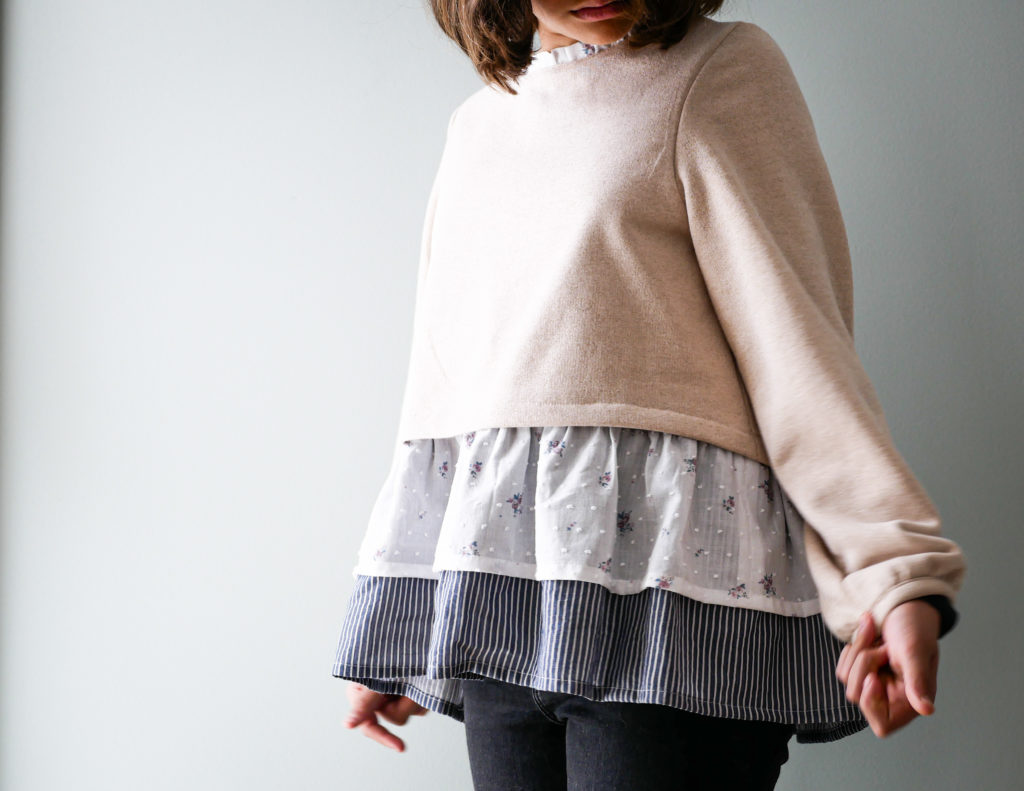 – Add frills at the neckline (jewel, V or wrap necklines),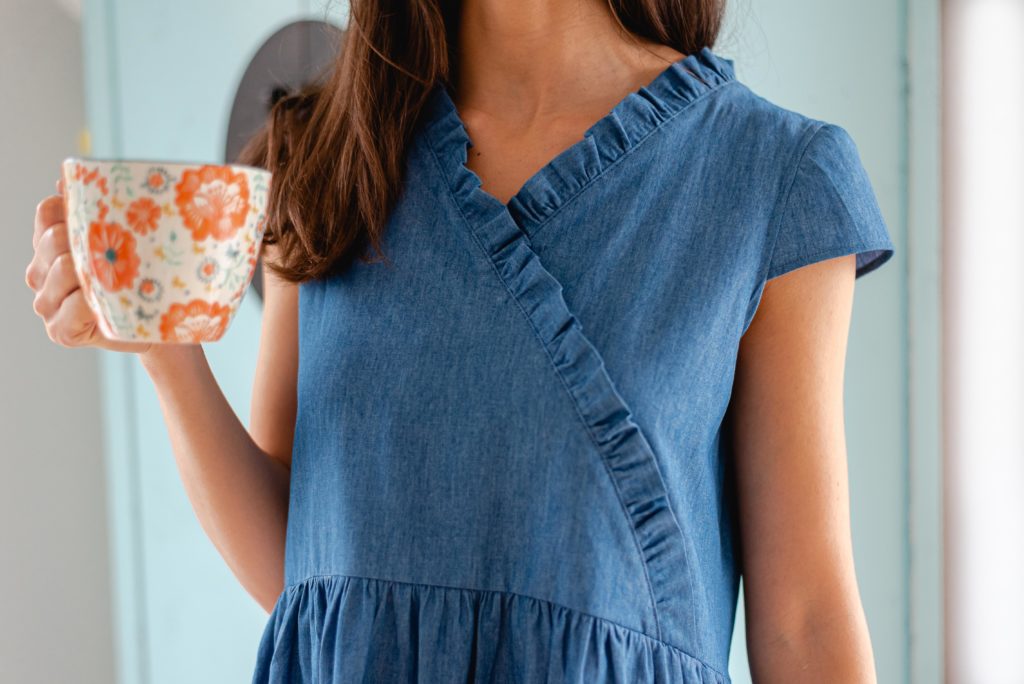 – Or ruffles,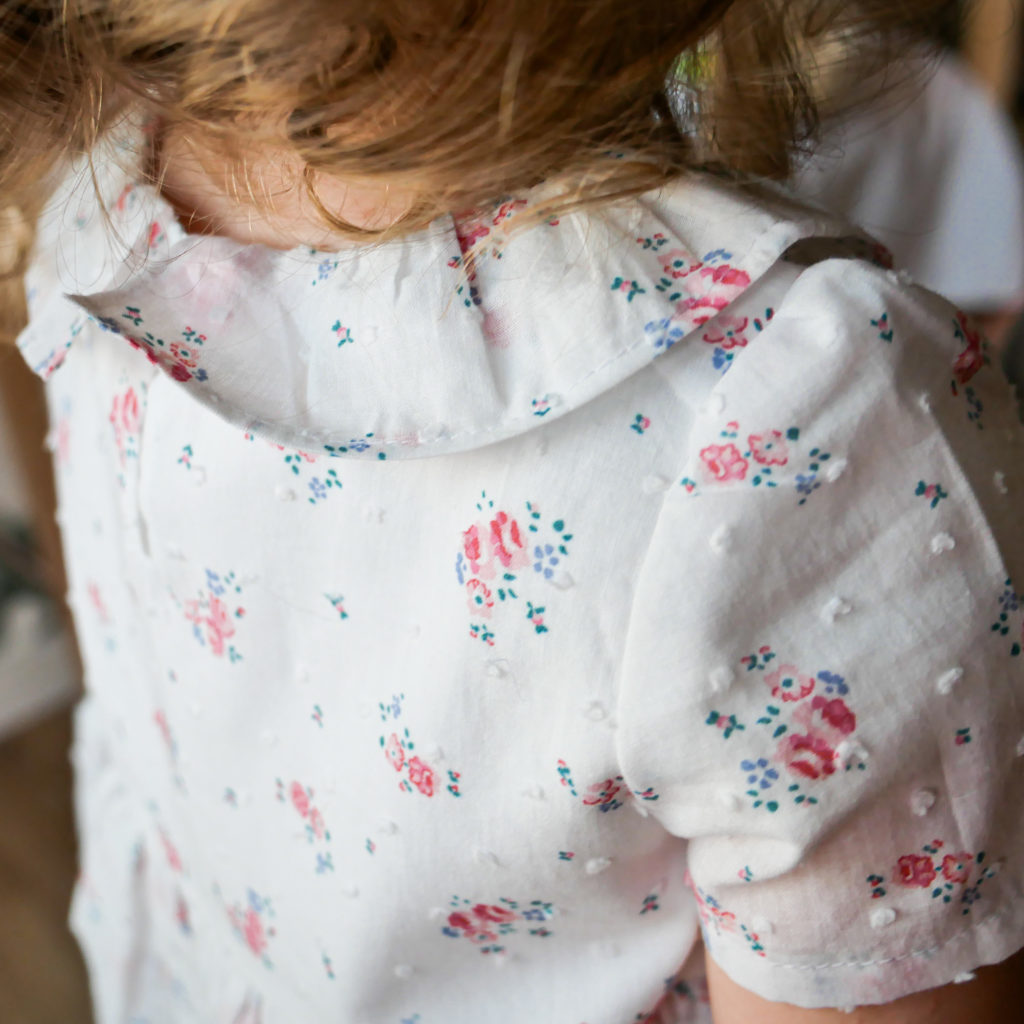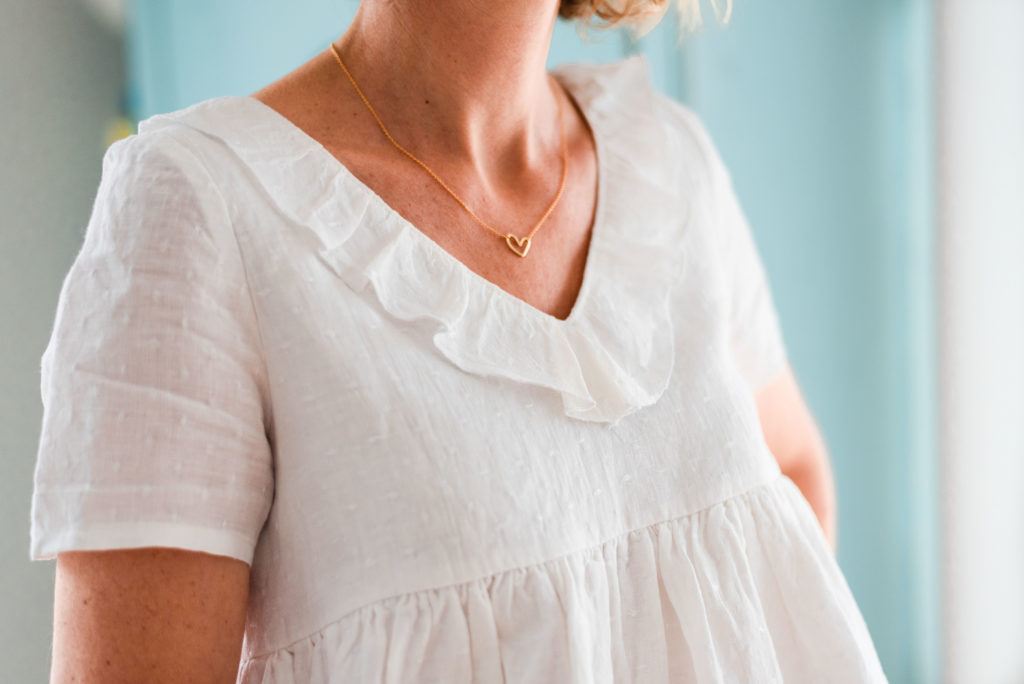 – Make nice shirred cuffs.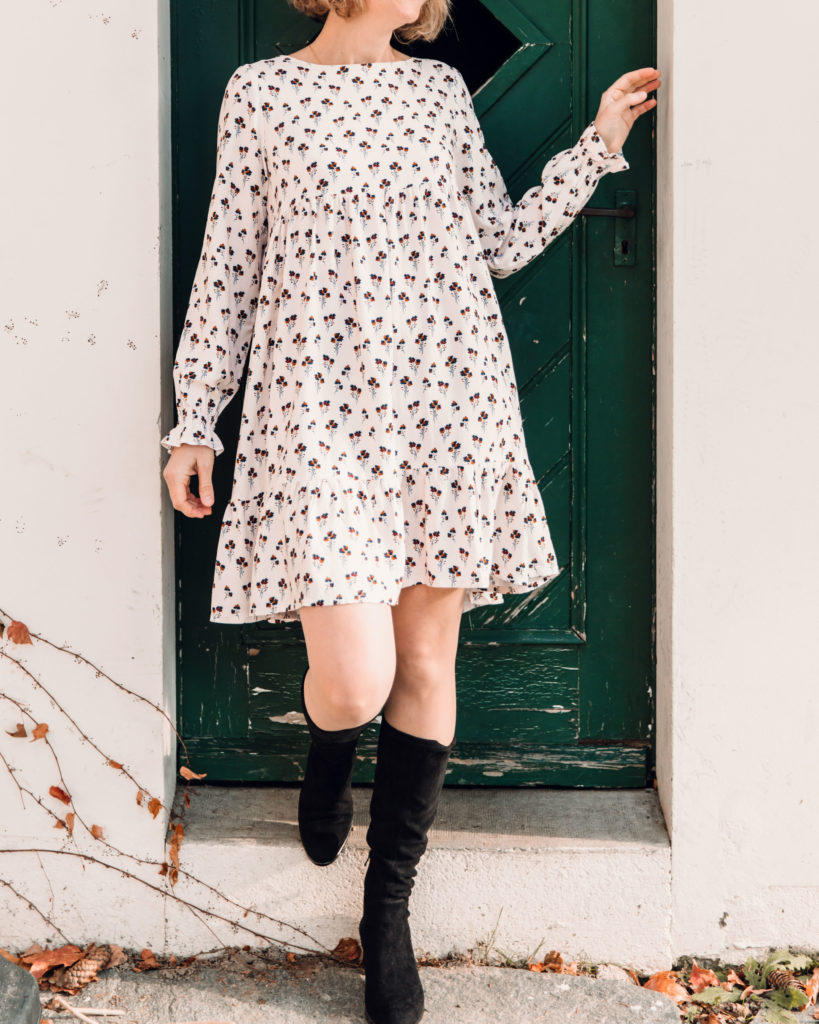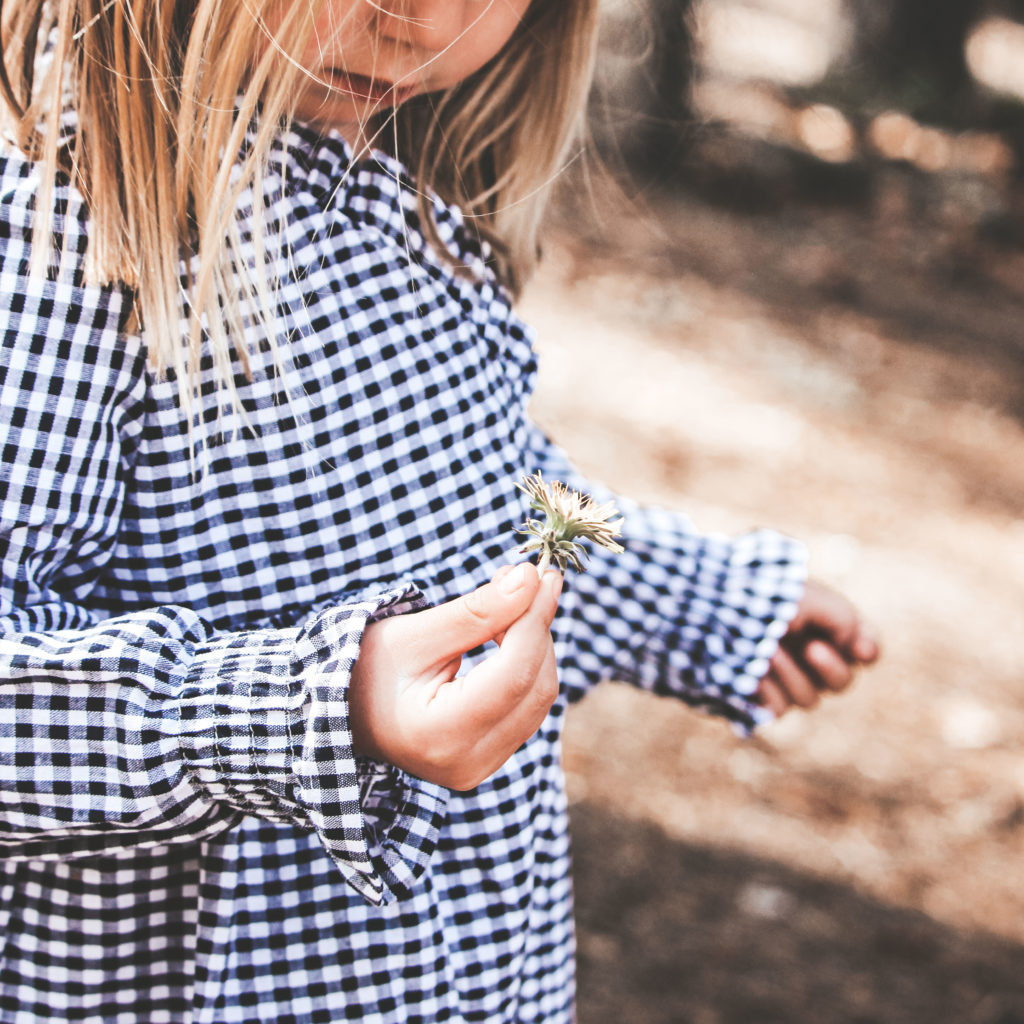 As you can see, these models are so varied that you will be able to dress yourself (and your daughter) throughout the year without ever getting tired of it!