Dress… What?!!!
This ugly name is simply the one I gave to my brand new free tutorial available on the website under the shop>tutorials and free patterns> Mome-Dresscol section.
When I started designing MØME, I had many (many!) variants at the back of my head…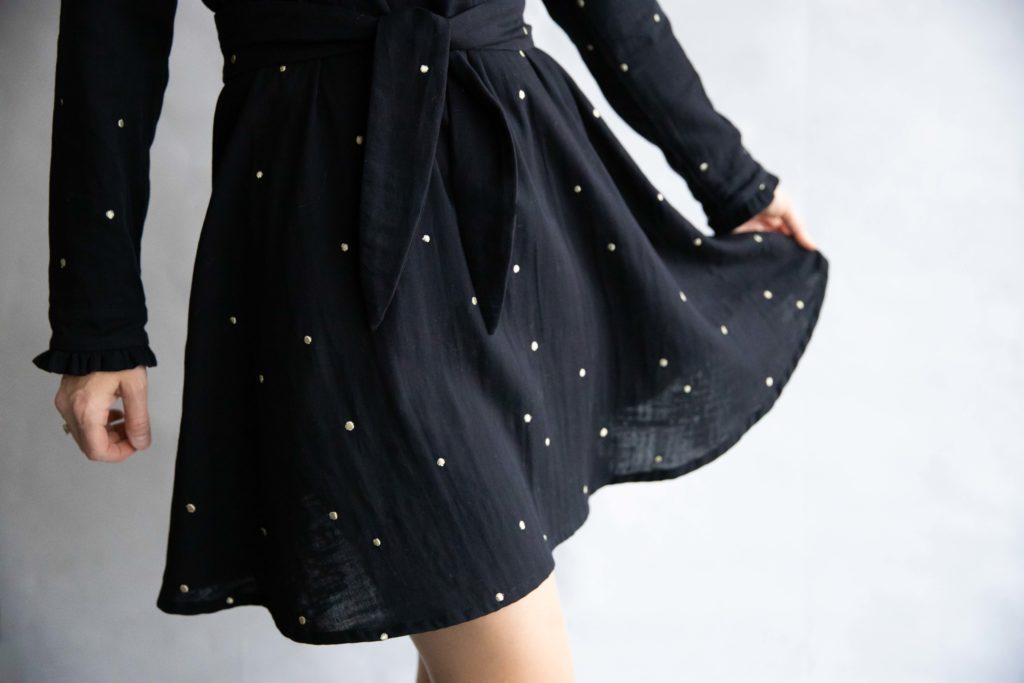 I didn't want to overload this (already loaded) pattern and adding another pattern sheet and instructions pages would have overloaded it indeed, so I had to choose which options would be included in the original pattern and which ones would be part of the free add-on.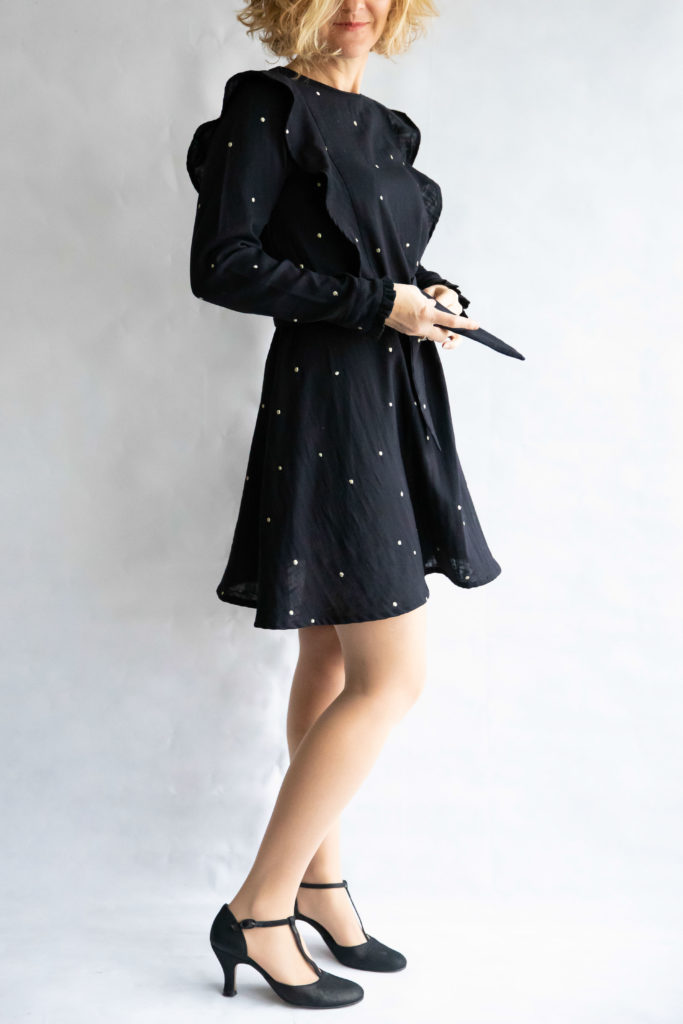 That explains why the dress version and the high-neck collar option were left behind, just waiting for their grand entrance, even if they had been planned well before! Tadahhhhh!!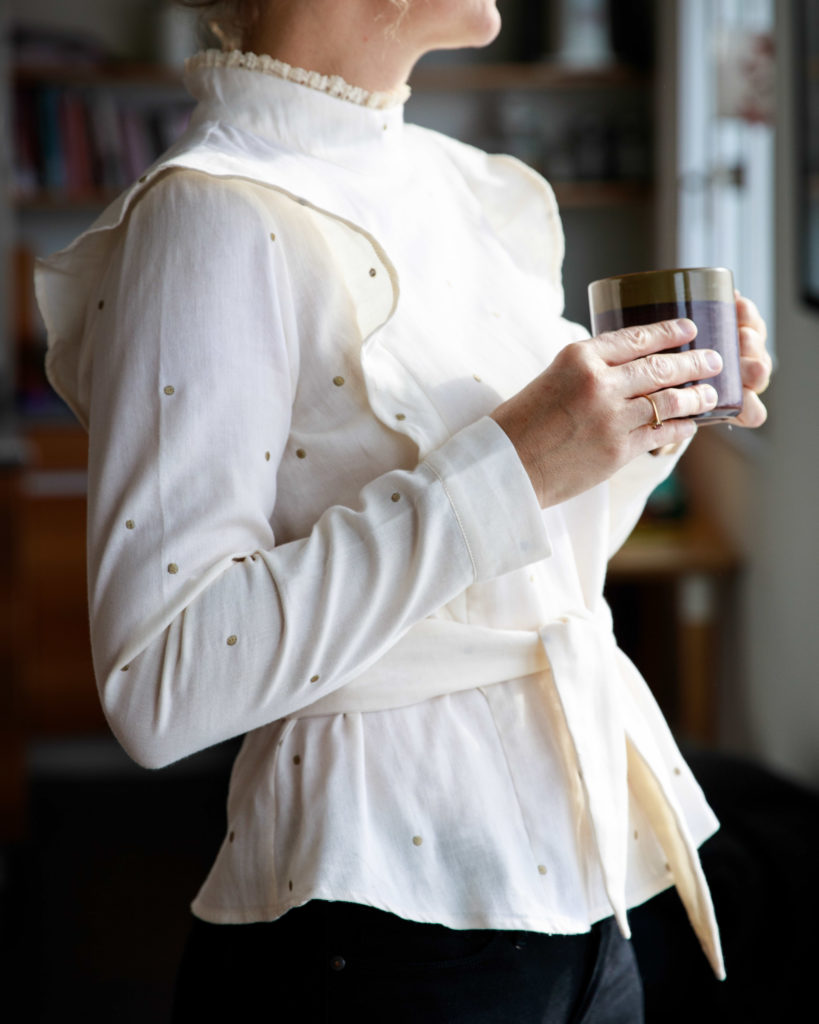 So, as you may have understood, Dresscol is an add-on for lengthening the MØME blouse into a dress or for sewing another type of collar, thus adding high-neck collar to the long list of collars already available in the original MØME pattern…
Actually, we've exceeded the original 92 versions you can sew out of one pattern!!!
I must admit that I've stopped counting how many versions you can sew and…who really cares? What's important is to have fun sewing a whole wardrobe of cute and distinct blouses and dresses without getting bored!!!!!
*****
Make way for the pictures…
Features of this dress, sewn in a double gauze from Atelier Brunette : without collar, narrow ruffles, long sleeves, sash and sash-loop, cuff frills…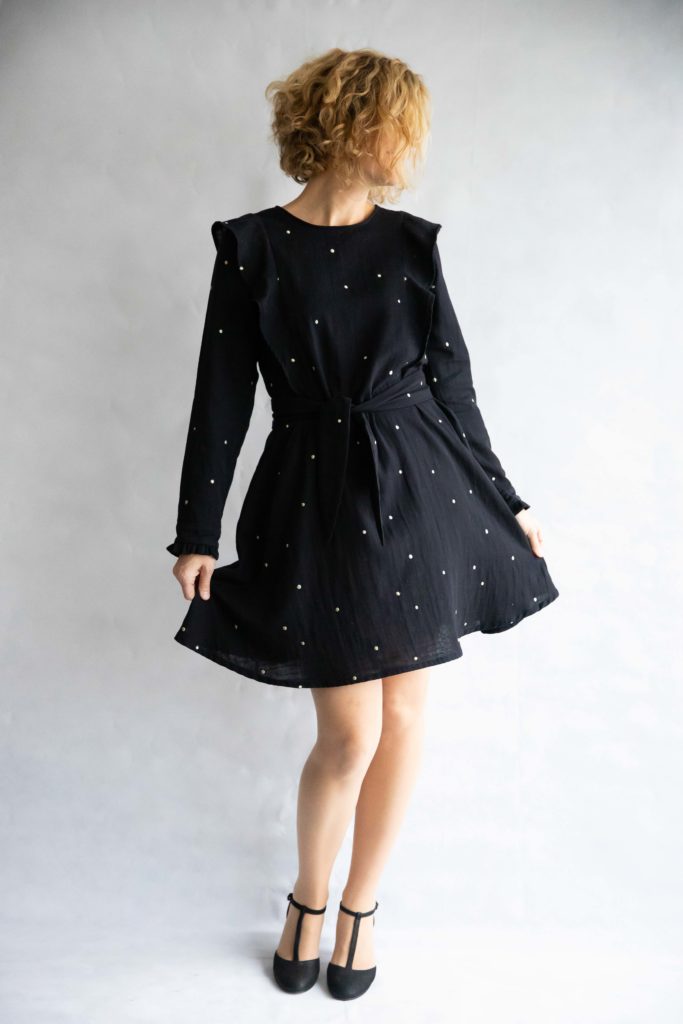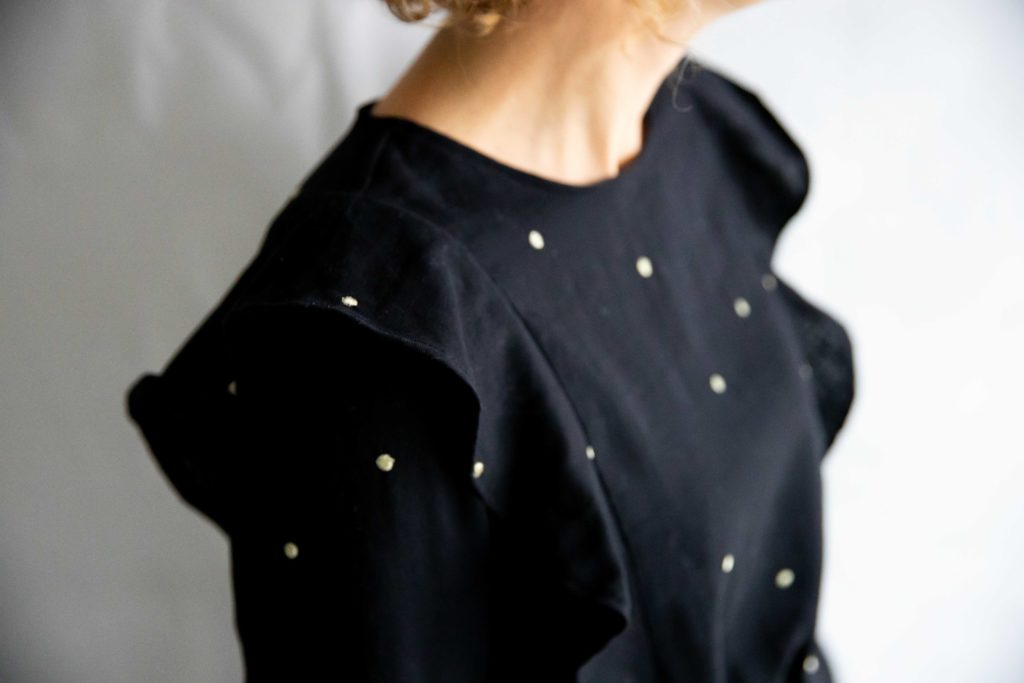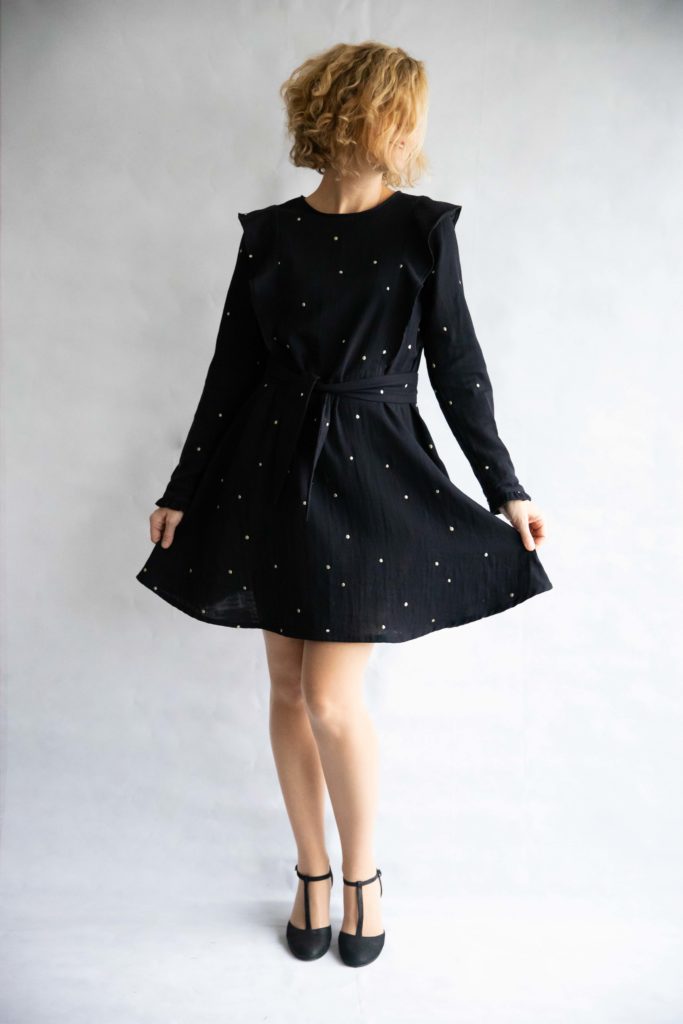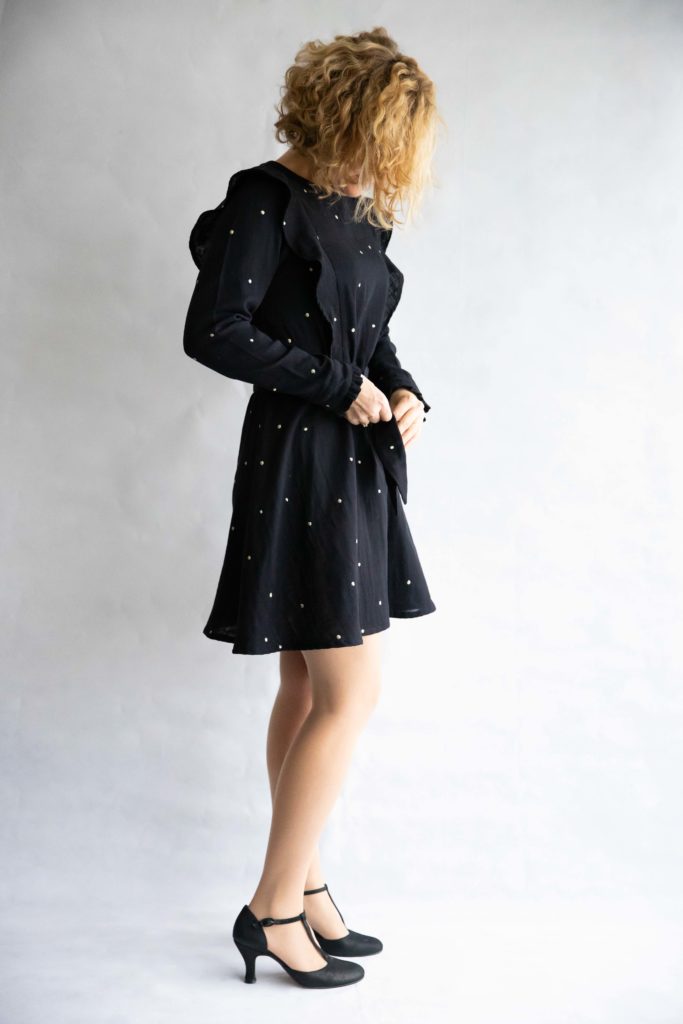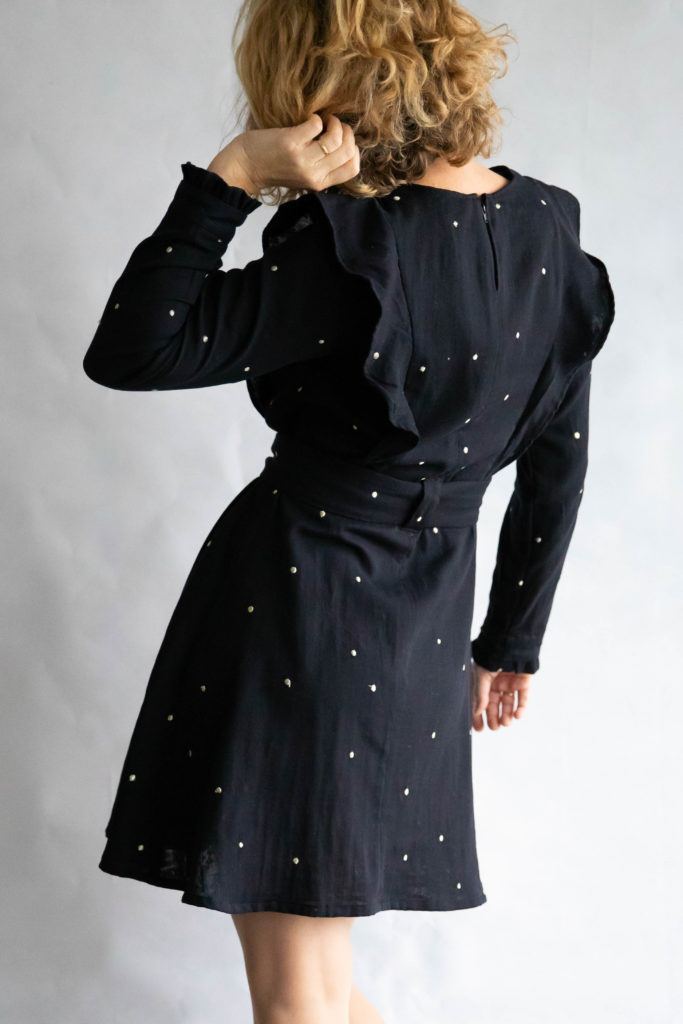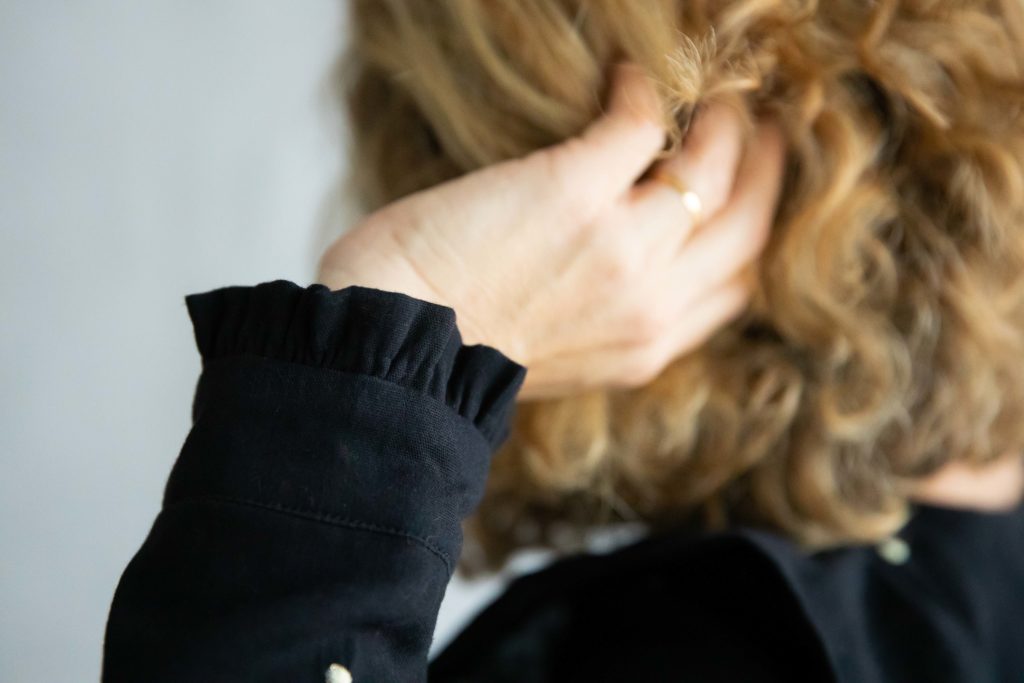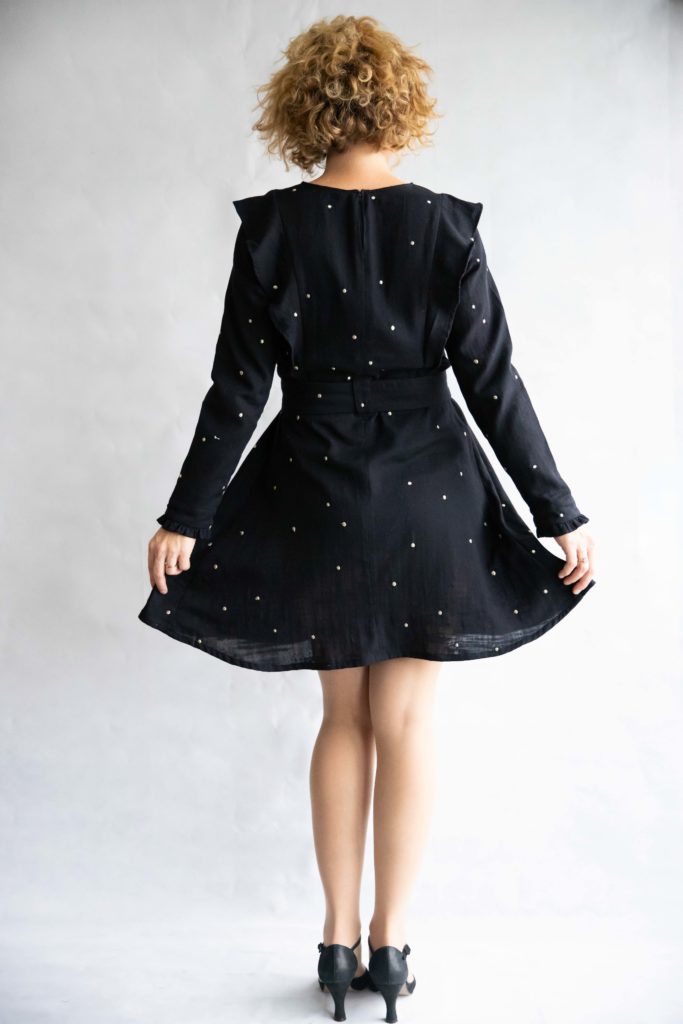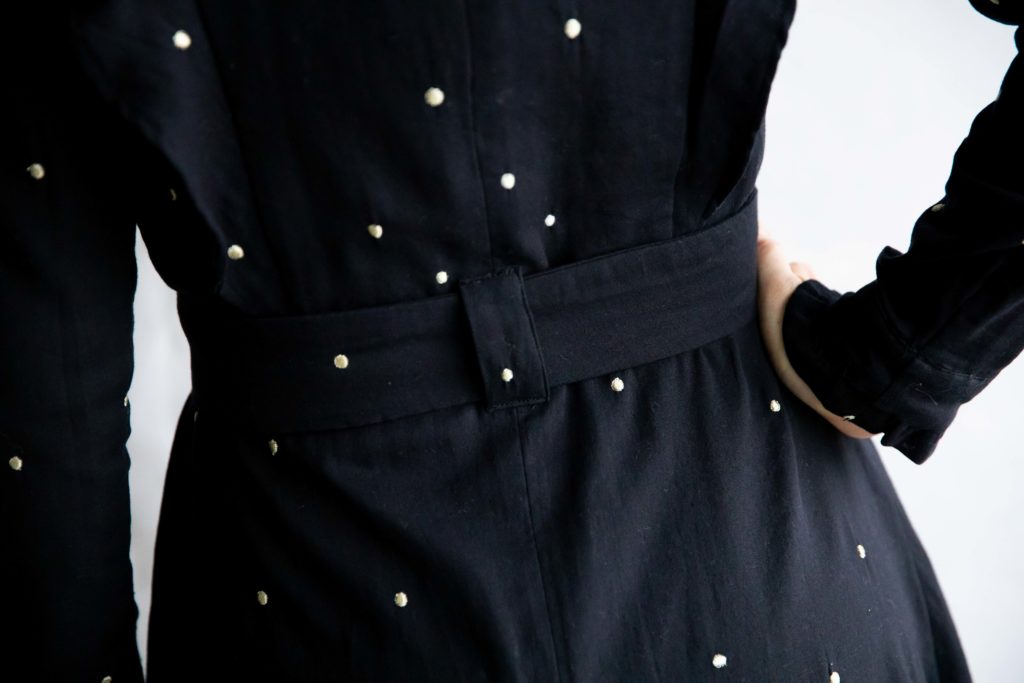 *****
Features of this blouse, sewn with an another double-gauze from Atelier Brunette : High-neck collar, narrow ruffles, long sleeves, sash and sash-loop.
The bonus? Adding some lace strip at the top of the collar. The lace strip has the same length as the frill of the Victorian collar and it is sewn the same way.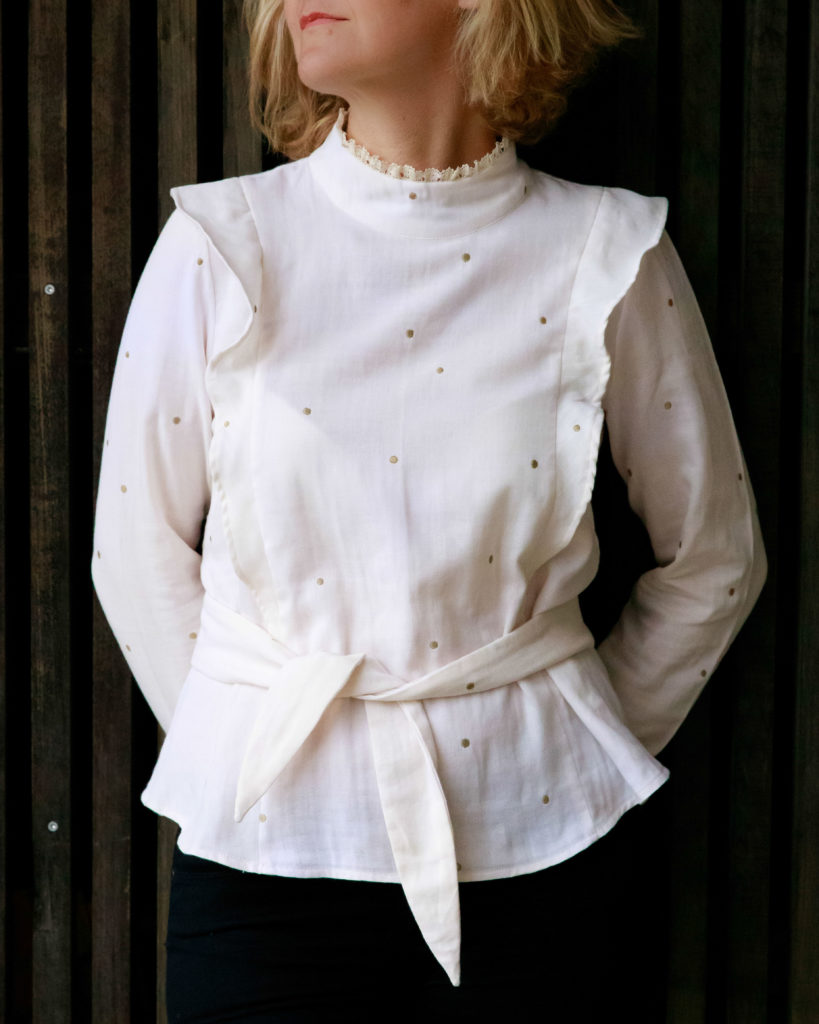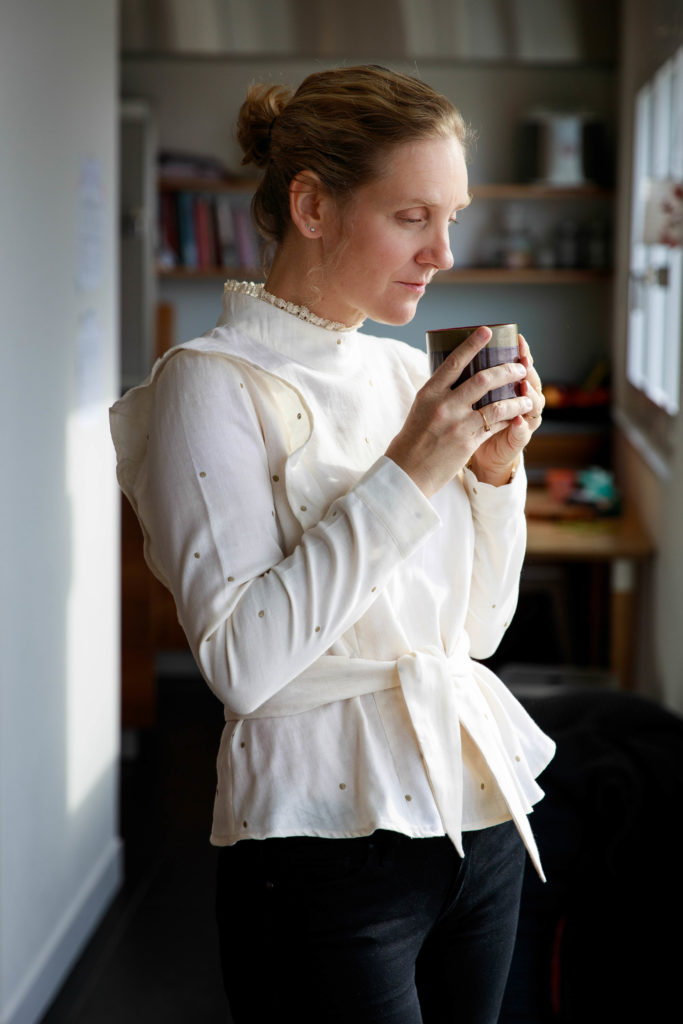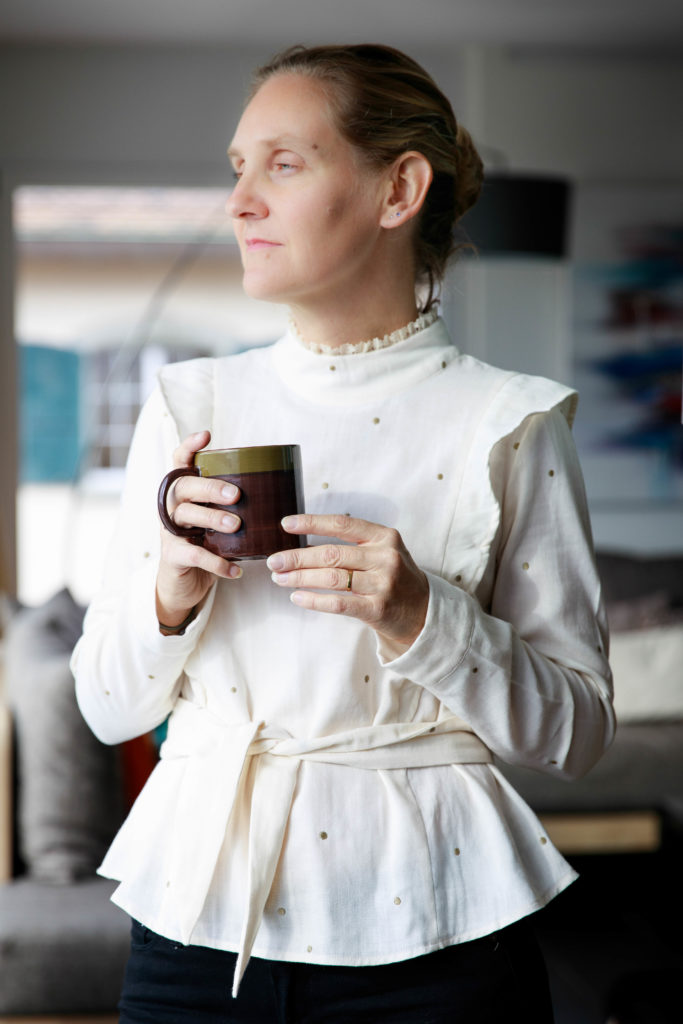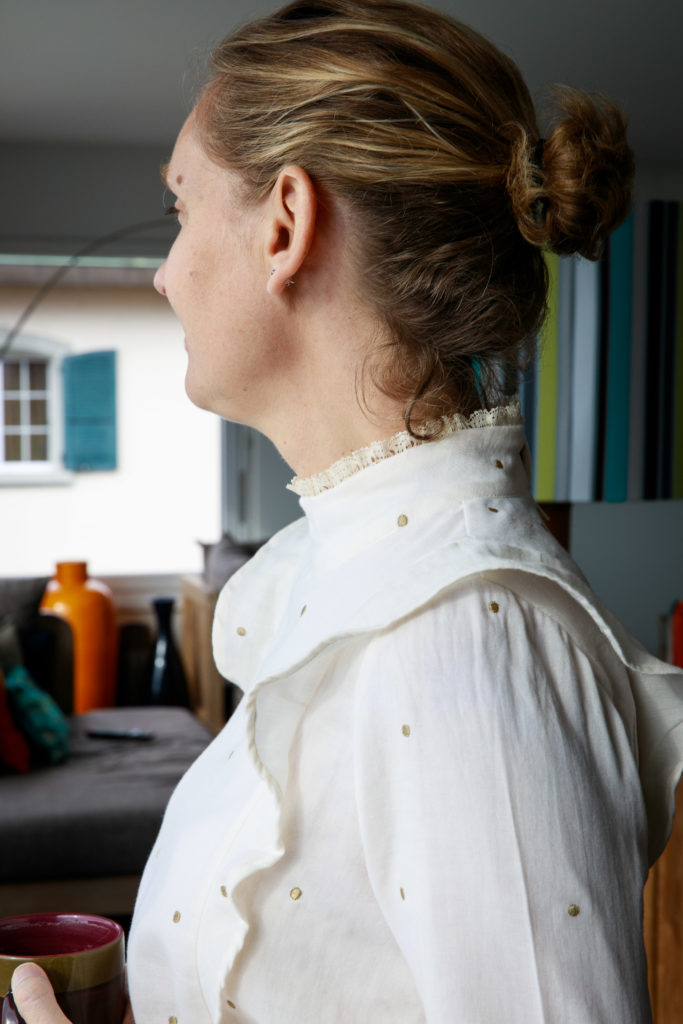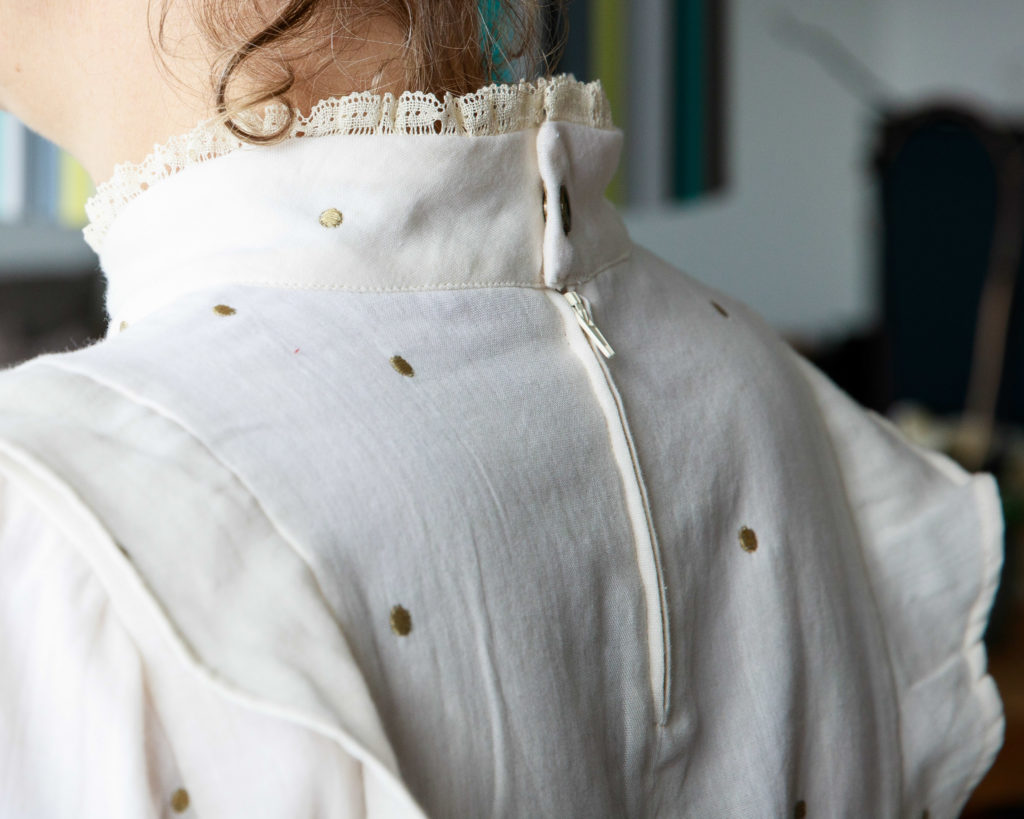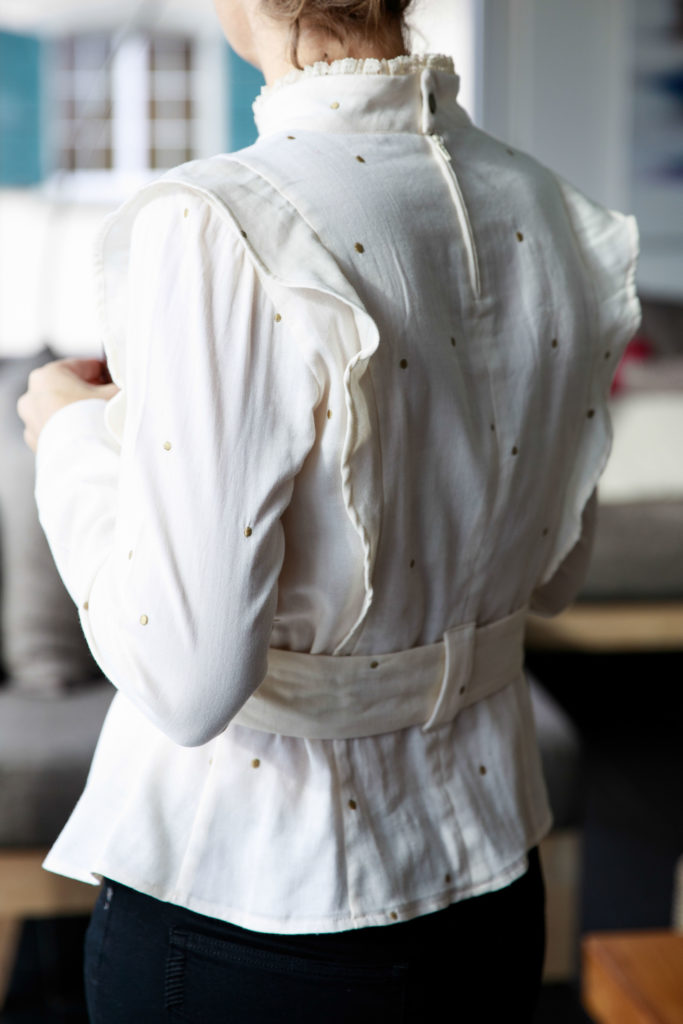 *****
My warmest wishes for a happy holiday season!!!!