A few weeks ago, I succumbed to the craze for open-back dresses! Without thinking twice, I got the idea to sew myself such a dress, with Mademoiselle Joséphine (my Instagram followers know what I'm talking about).
My first attempt was sewn out of a really nice green textured viscose from France Duval-Stalla.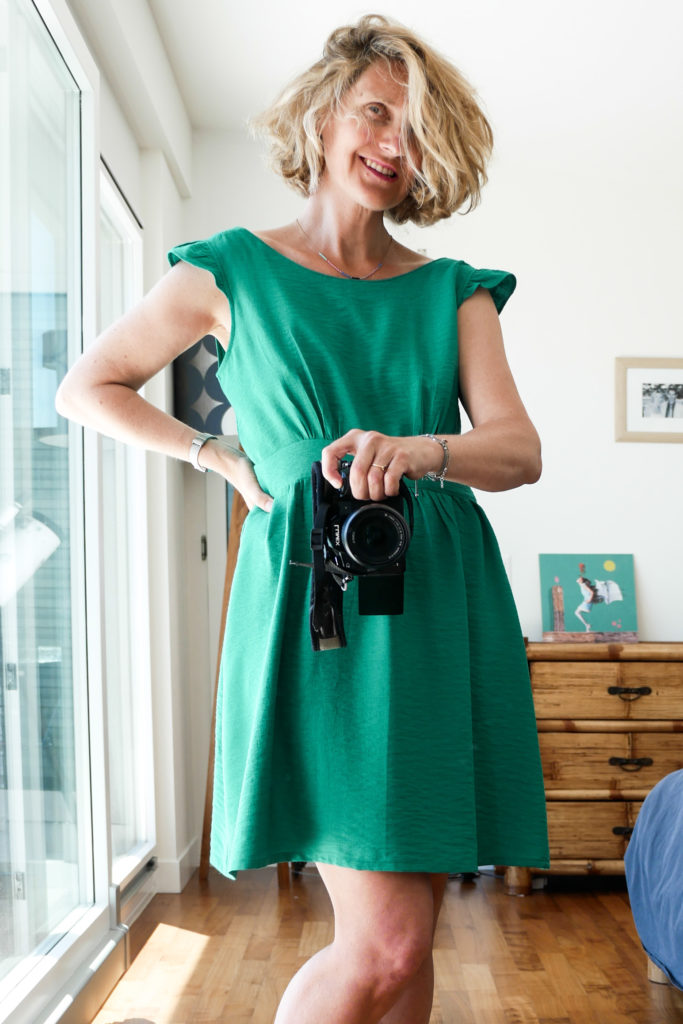 MApart from the open back, here are the alterations I made to that dress compared to the original pattern:
– I modified the waistband which is straight instead of curved,
– I curved the neckline and added some little ruffled sleeves thanks to the PACK.
But…I don't know what I had in mind when I chose to sew a size 40…one size above the size I usually sew!!! What a mistake!!!
That dress ended up being too wide at the neckline…
…. and at the waistline! 🙁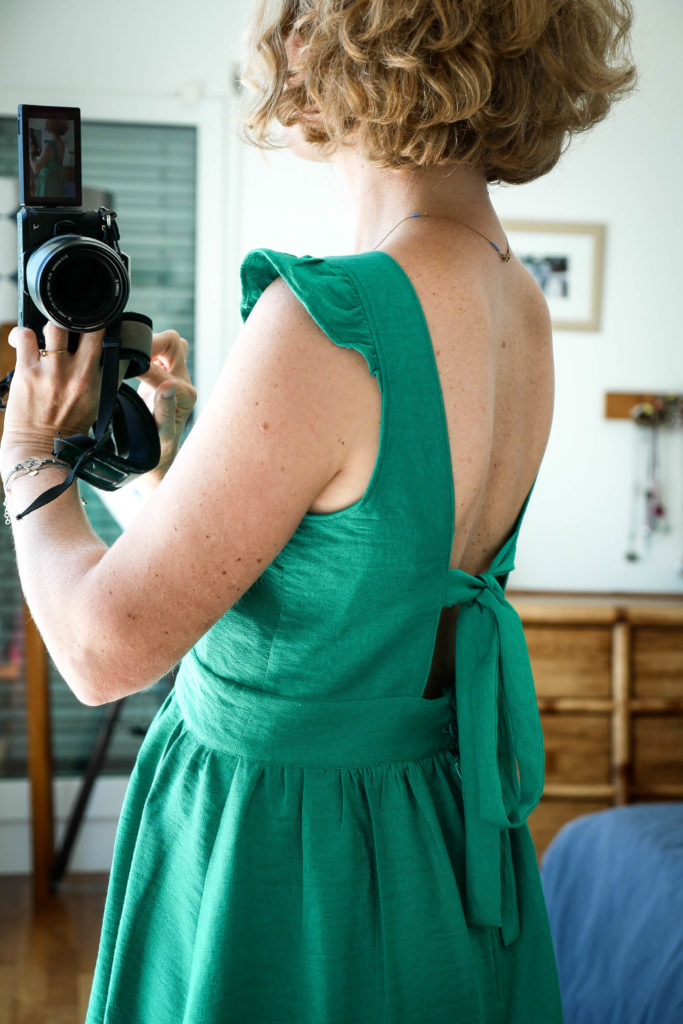 This first attempt at an open-back saw me hack into my back pieces a bit too much hence they fall about at mid-length from the back waistband. This, added to a dress already being too big, made my straps slip down my shoulders…
I decided to unpick the back facings and insert two big ties that would keep the straps in place!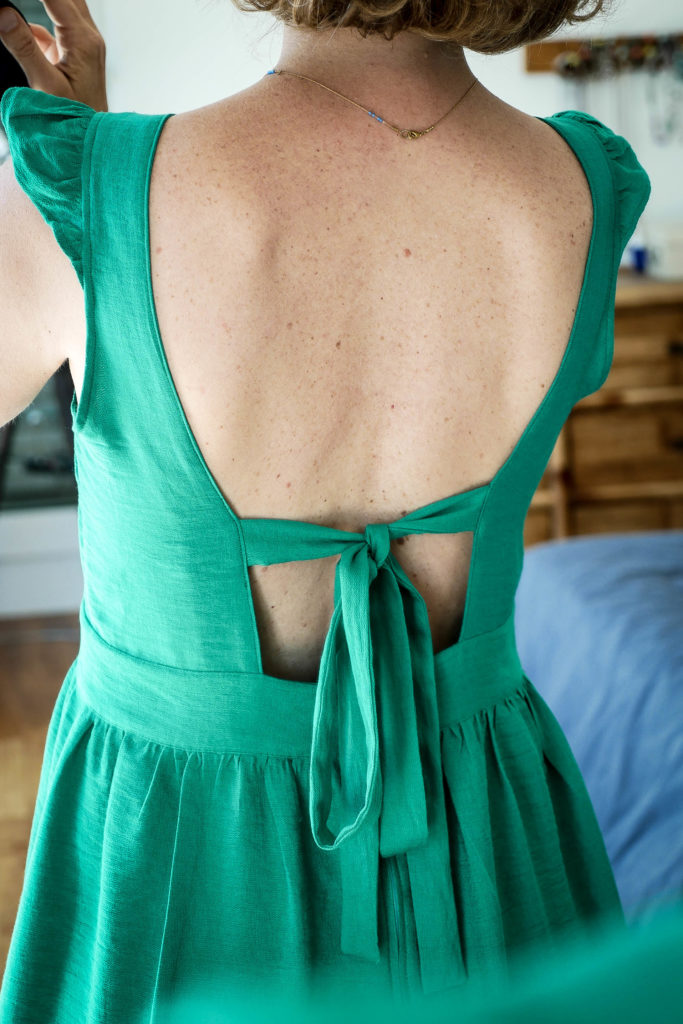 And it fits! :))
However, even if I can wear my lovely dress without ending up being stark-naked during the party, I didn't want to brood over this setback.
For my second attempt, I went with a maxi dress (in size 38!) and I cut my back pieces so as to have them maintained the most by the waistband i.e. the back pieces start at the center back up to the tip of the neckline.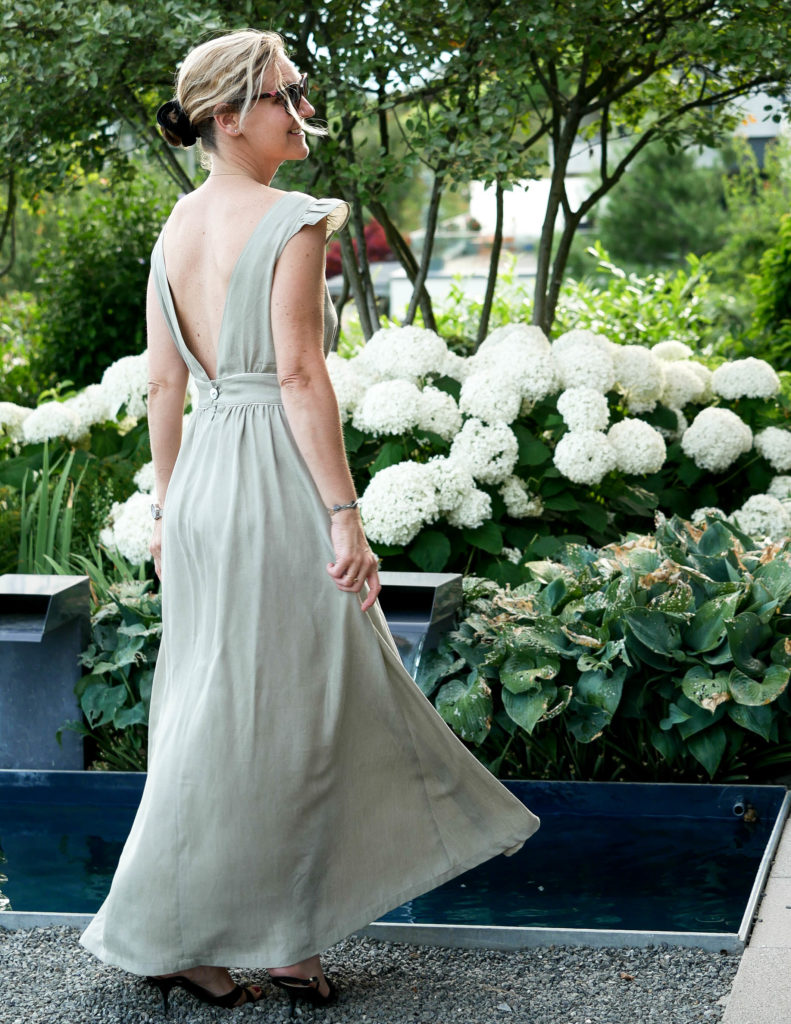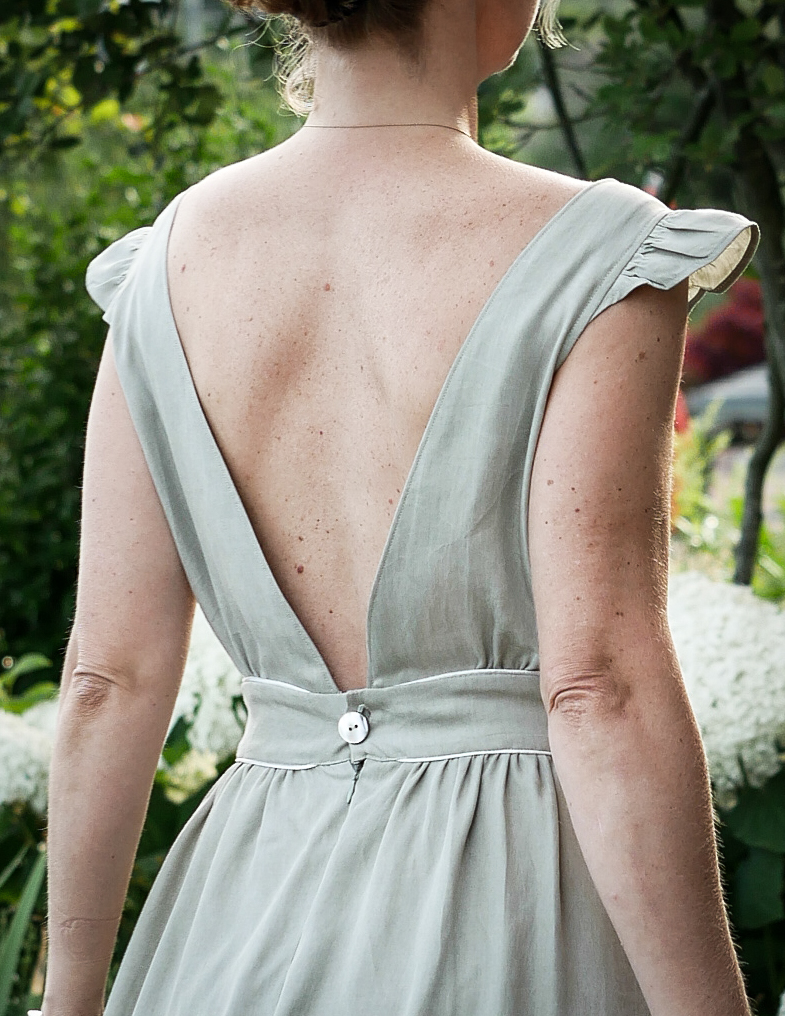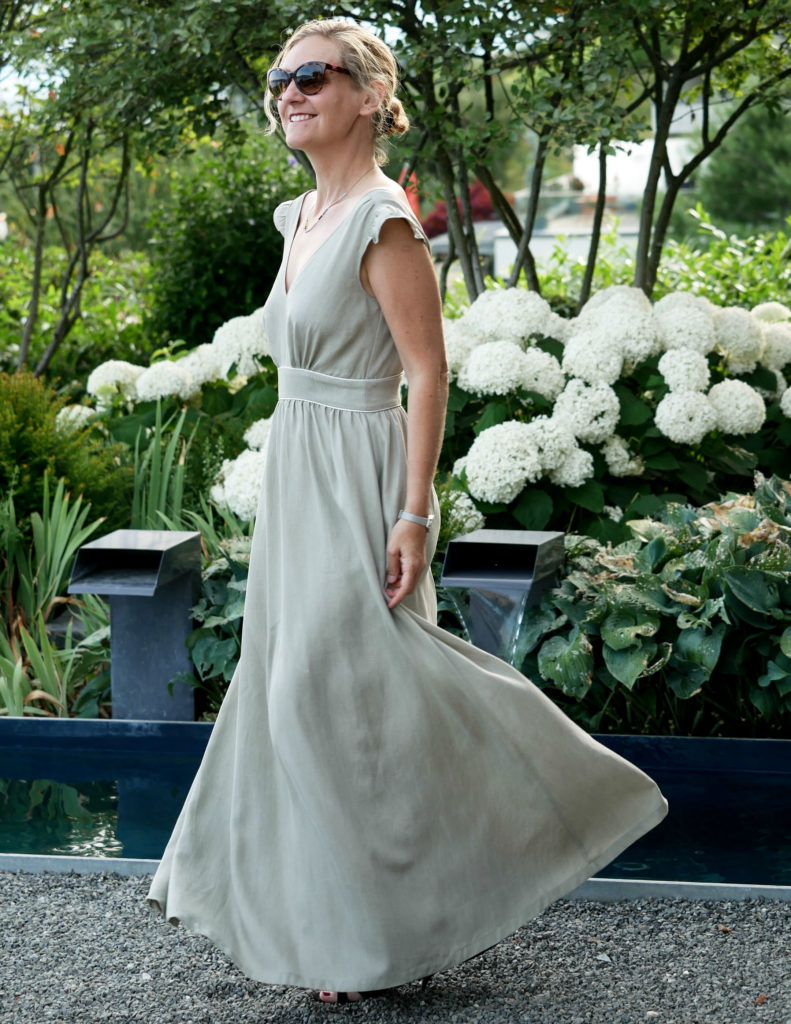 Blissful sight ! My dress (well, its backs mostly) stands on its own! I love my princess dress out of this grey Tencel from Mondial Tissus!
And since I wanted to please my customers who already own the pattern, I wrote the OPENDBACK tutorial that will help you modify the back of Mademoiselle Joséphine to get an open-back dress. The tutorial is available here:
I hope that you will love your princess dresses as much as I love mine!
PS : pfor this maxi length, I lengthened the Back and Front Skirt pieces, measuring myself from the waist down to the ground to know how much I needed to add.
ETo get this flared skirt effect, I also widened the base of the skirt (the part closest to the ground): each half-skirt (front and back) is 60cm-wide. The base of the skirt measures a whooping 240cm.
Enjoy!!