Some time ago I thought about bringing evolutions to the pattern of the top GUS, similarly to what I did already for other patterns.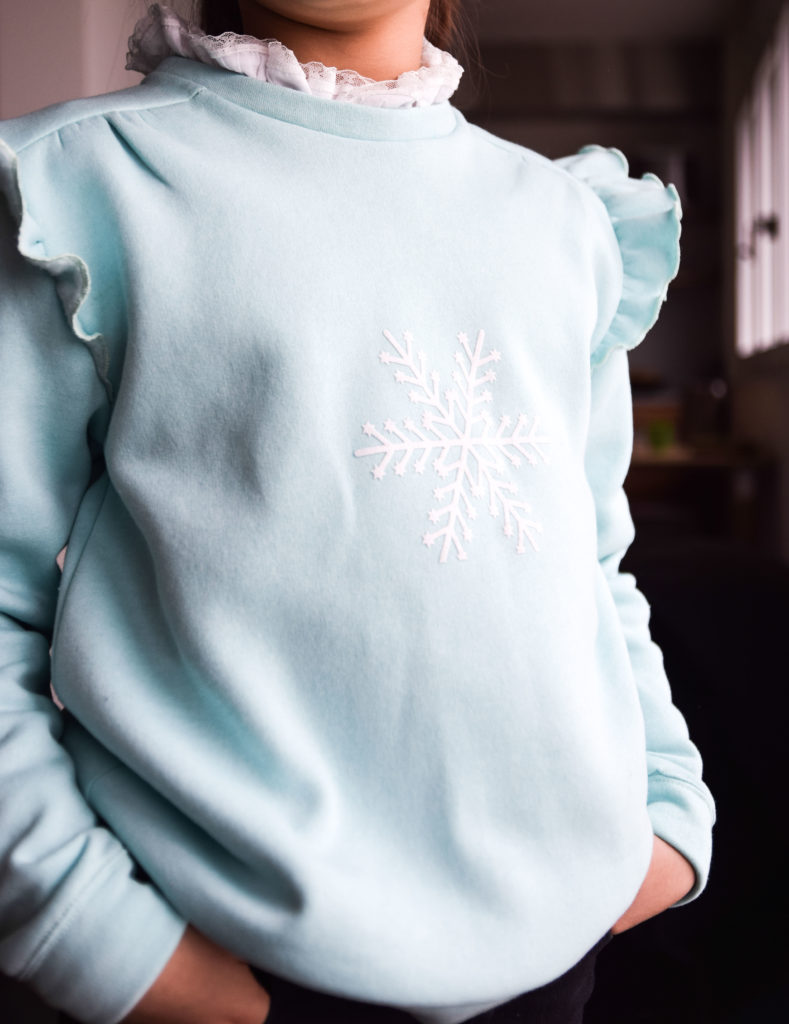 I had already sewn sweatshirts for my girls, without taking the time to write a tutorial, until the cold weather finally decided me.
Here is, GUSTAVE, the sweatshirt made from the GUS pattern, from which we use the back, the front and the belt.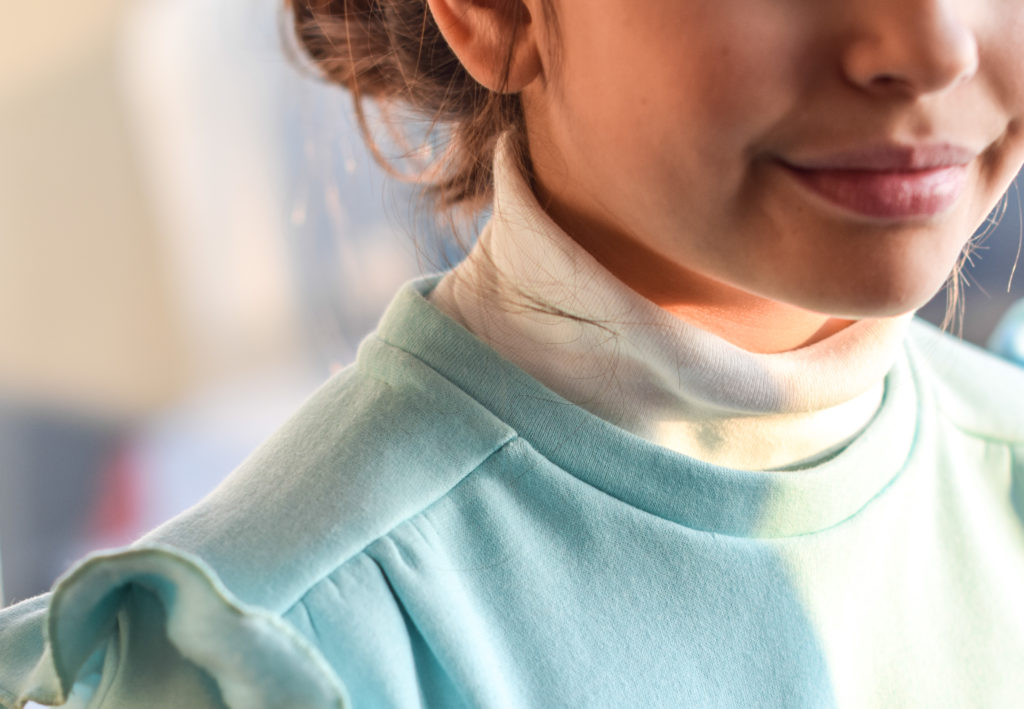 I just added some sleeves, cuffs, a neckband and, for this model, some (optional) ruffles at the top of the armholes.
In a sea green color French terry from Cousette, it is perfectly warm and cozy, ideal to face the cold!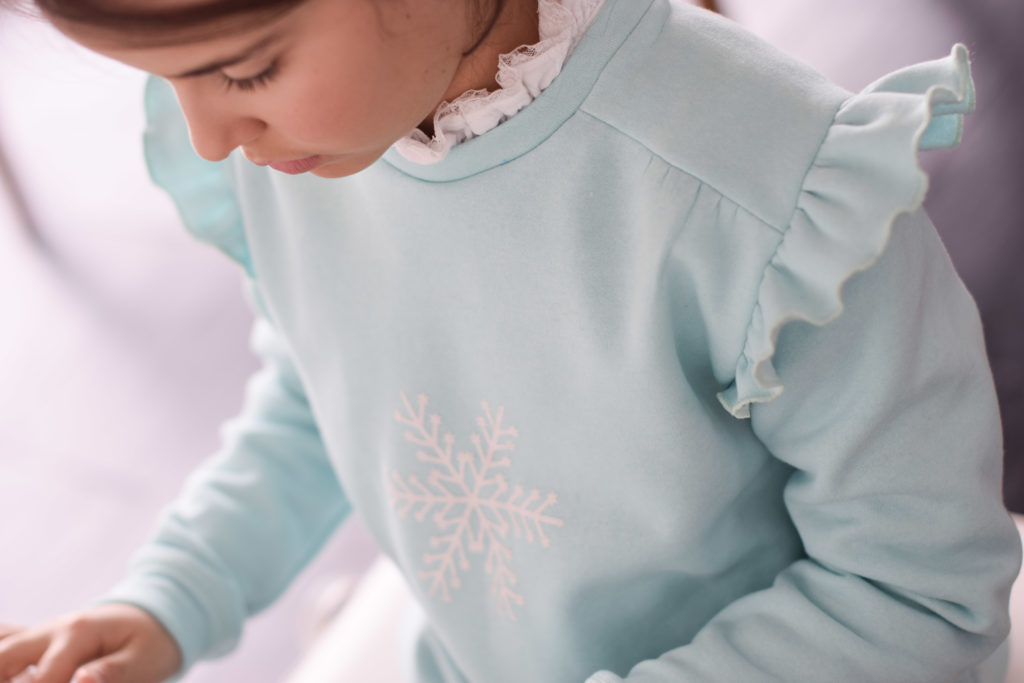 With the help of my Cameo (and especially thanks to my friend Delphine who spent hours to explain to me how to use this machine … Thank you my friend!), I was able to add a snowflake flocked on the front.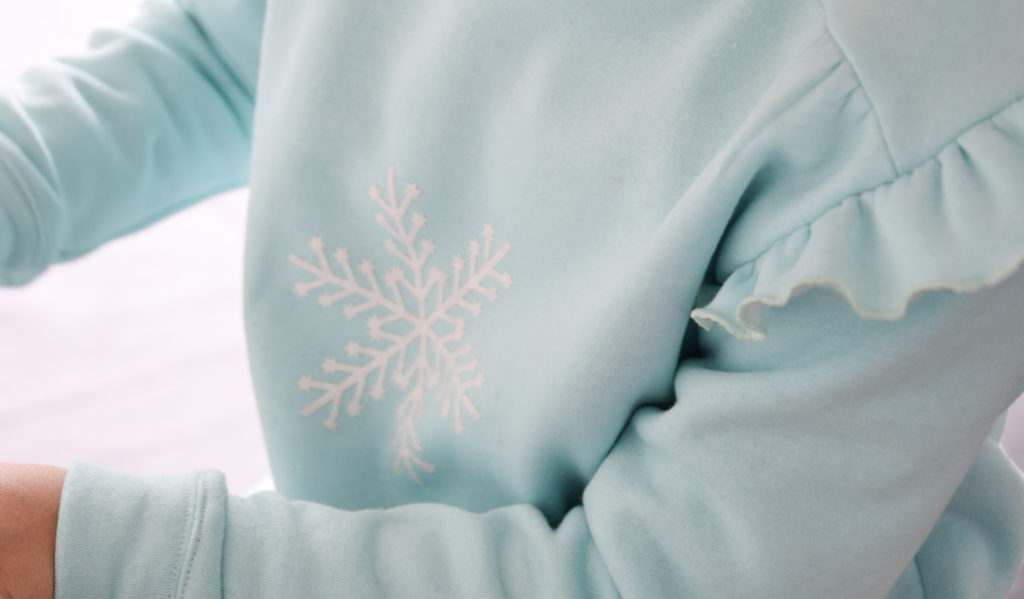 You do not even imagine the effect of a tiny piece of flock on a child's clothes … It made my daughter so happy!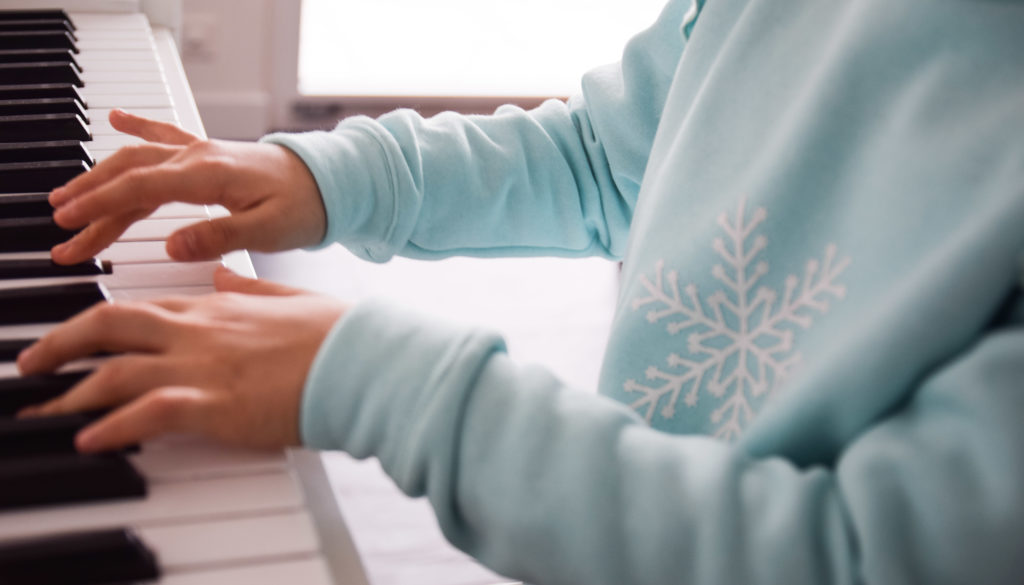 The band on the back of the neckline brings a touch of spring to this winter sweatshirt.
In a thinner French terry or jersey, this sweatshirt GUSTAVE can be declined without end.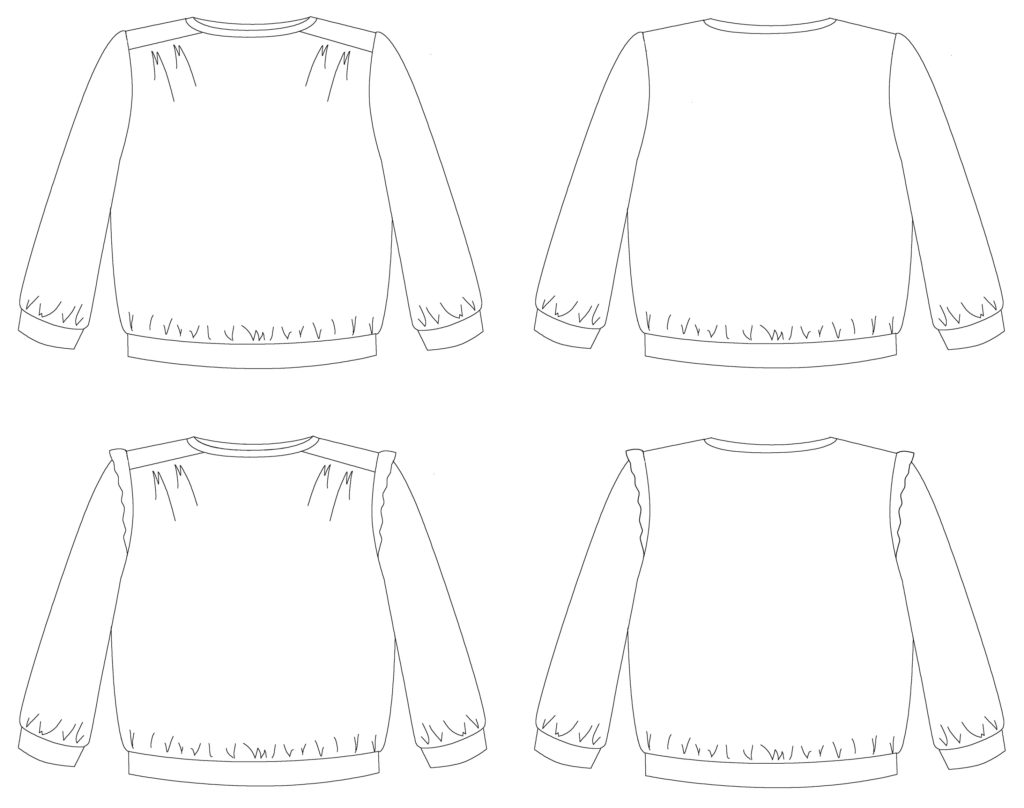 Free GUSTAVE tutorial from 2 to 10 years old – Instruction + Planche
You need to have the GUS pattern already to be able to use this sweatshirt.
Get your French terry and jersey ready!!!