It's been a few days since my latest pattern, Møme, was released on the website.
I started designing my women patterns rather recently and I wanted to add a new blouse to that small pattern collection: that's the kind of garment I like wearing on a daily basis, with a pair of jeans for instance.
My first thought had been to alter the children's Colombine pattern, a pattern acclaimed by mums. (to make it short, Møme's first name was Lady Colombine…)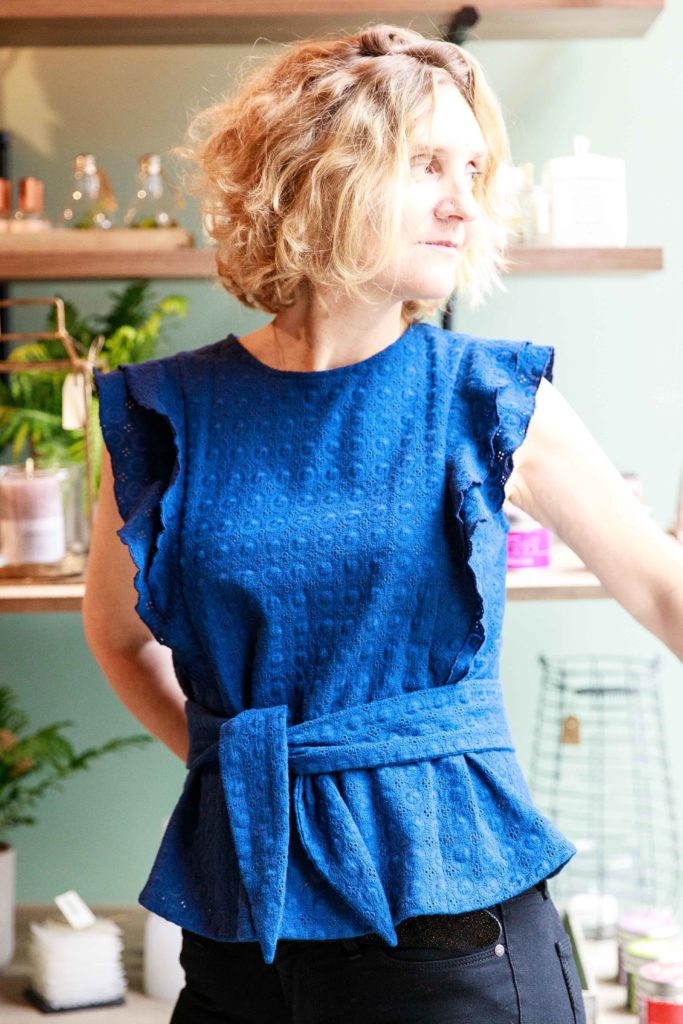 However, contrary to the children version, I wanted a women peplum-less blouse. Hence the slightly fitted waist, with or without a wide sash: it's so feminine!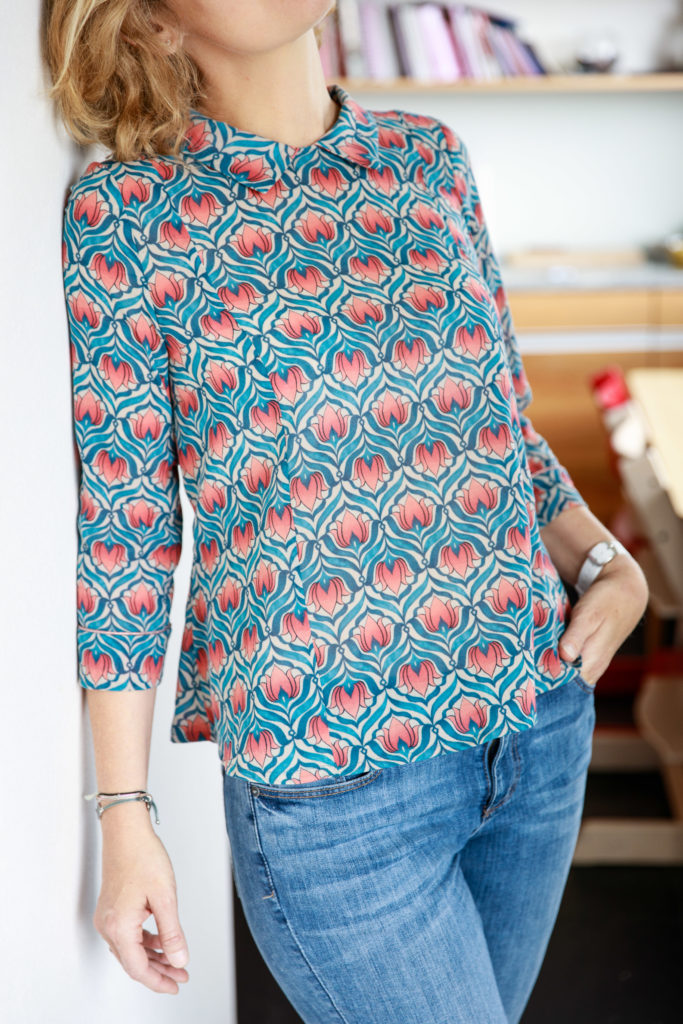 To verify the fit and comfort of such a shape, I muslined a very basic garment: sleeveless, collarless, but with wide ruffles.
A few days (and muslins!) later, I got what I had in mind…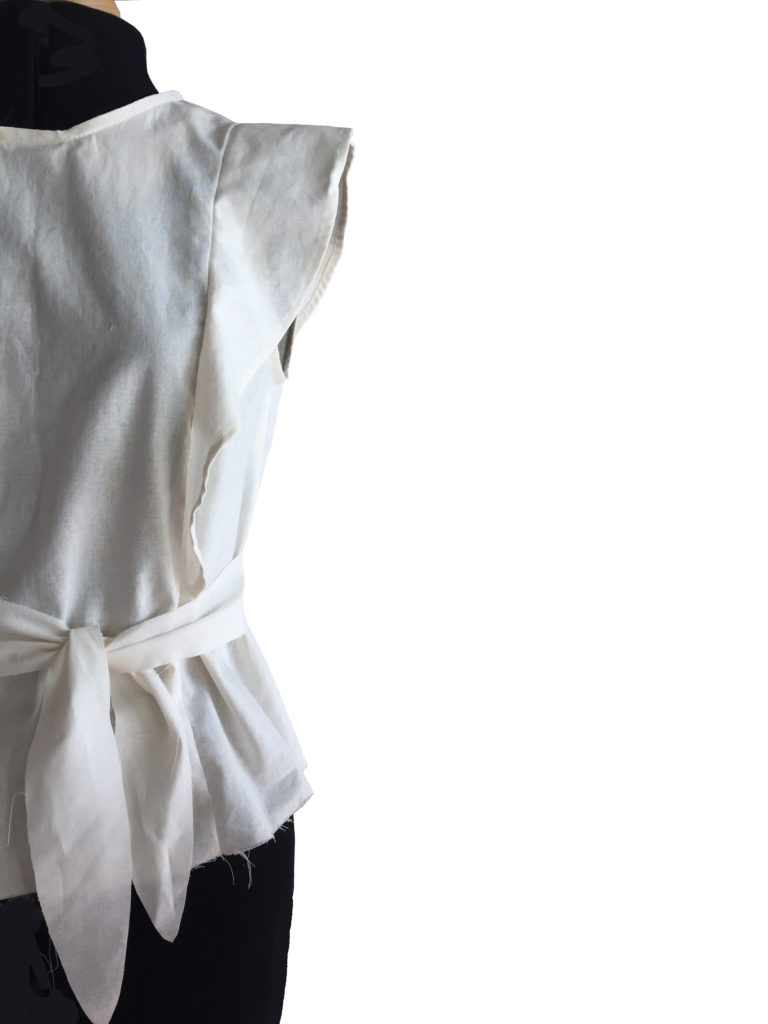 A slim-fit upper body, with enough ease and comfort for well-endowed ladies,
A flared lower body that can be cinched by the sash,
Front and back vertical cuts that are strategically placed to allow a stunning effect even without ruffles,
Ruffles that add some delicate volume, but don't weigh the garment down i.e. no gathers !
A well-fitted neckline meant for a collar (or no collar),
Dropped armholes for putting on the sleeved blouse more easily, but not too dropped that your bra would be visible when wearing a sleeveless blouse.
All in all, the Møme blouse is just a clever balance between all of these details that make it what it is!!!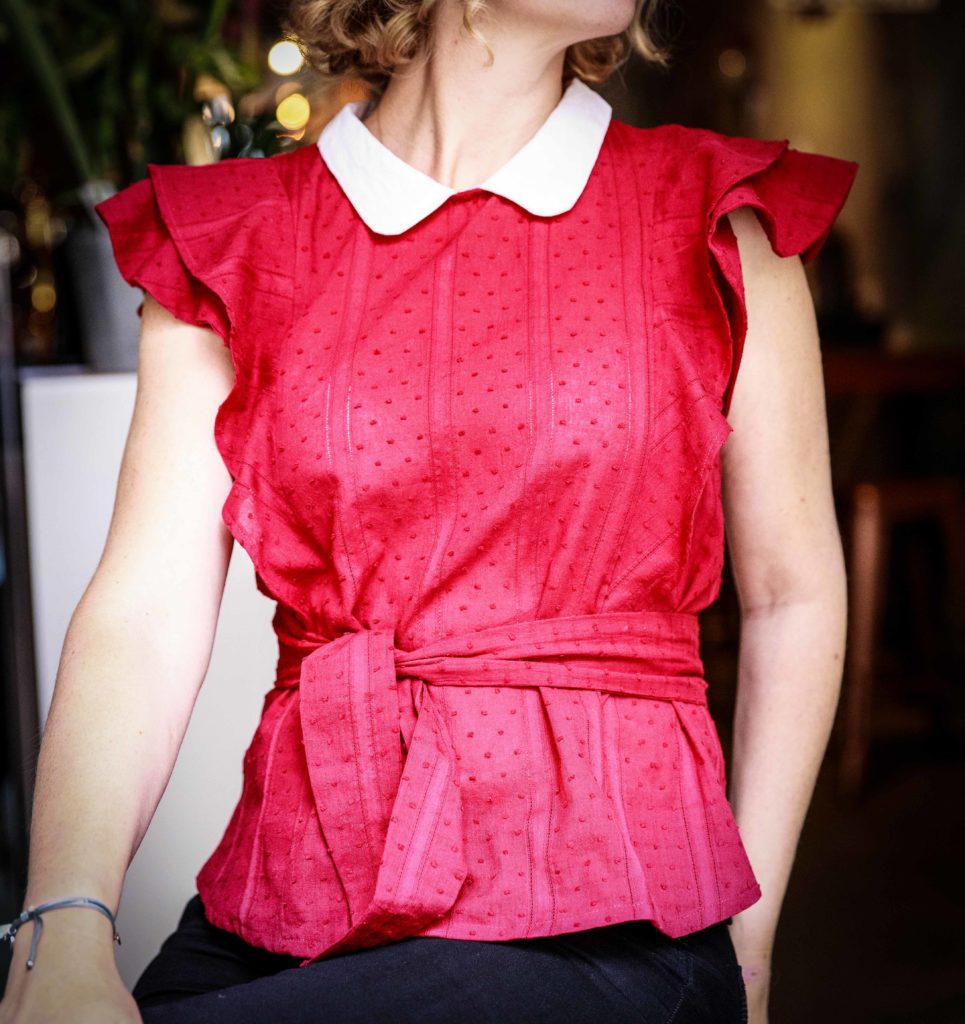 Then, I started adding all the options I talked about on the social networks :
Ruffles (narrow, wide, double, ruffle-less)
Collars (pointed, round, Victorian, collarless)
Sleeves (short flutter sleeves, ¾ or long sleeves, sleeveless)
Sash (with or without sash and sash loop)
Cuffs (with or without frills)
And even the back opening (zipper or hook-and-eye)!!!
The end result is far from the original Colombine, isn't it?!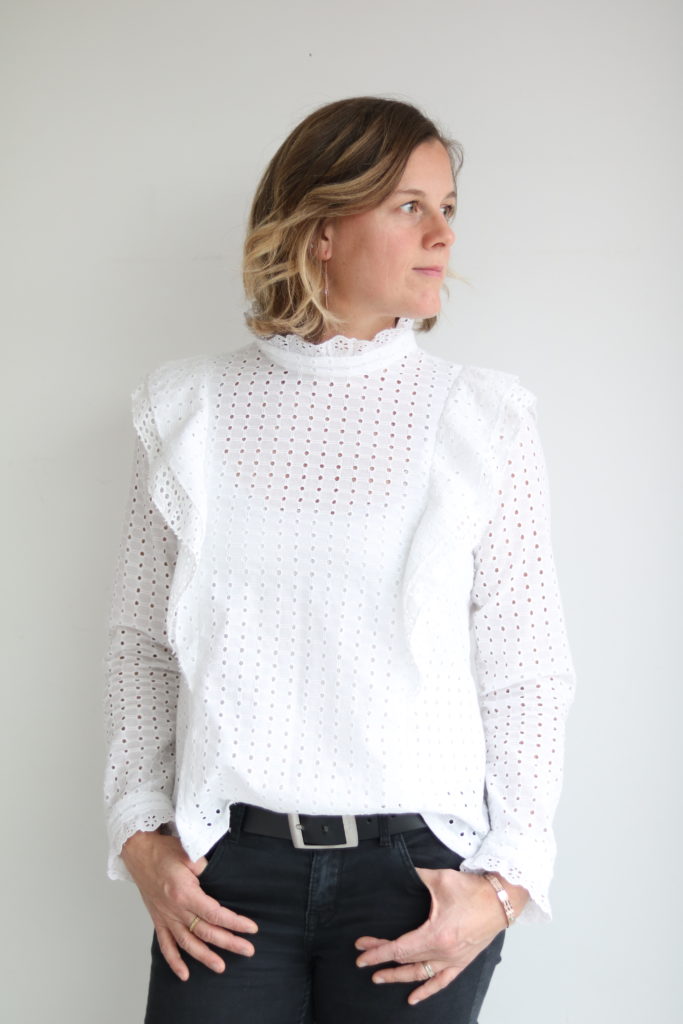 My Møm(e)-iform will be amazing! I can make this pattern follow my whims and I will be able to sew theses cute blouses endlessly without getting bored!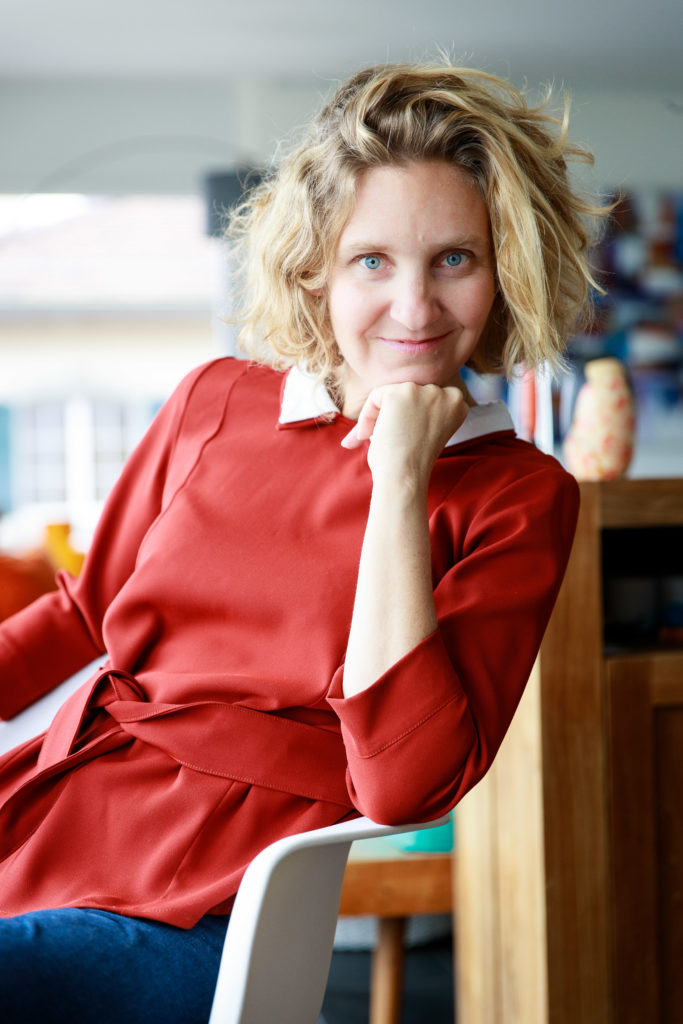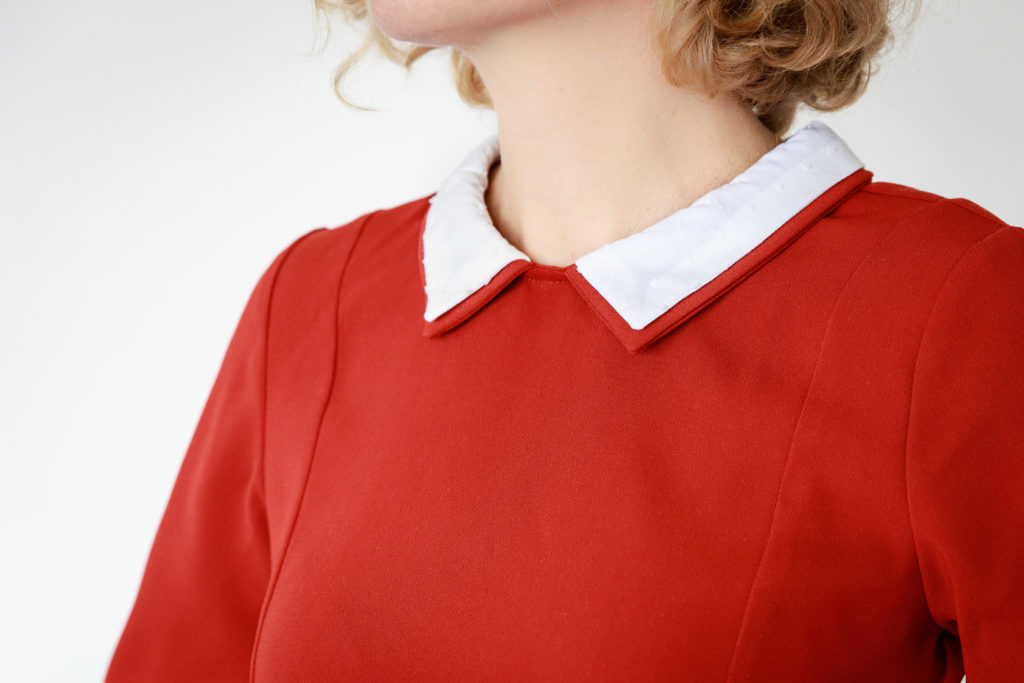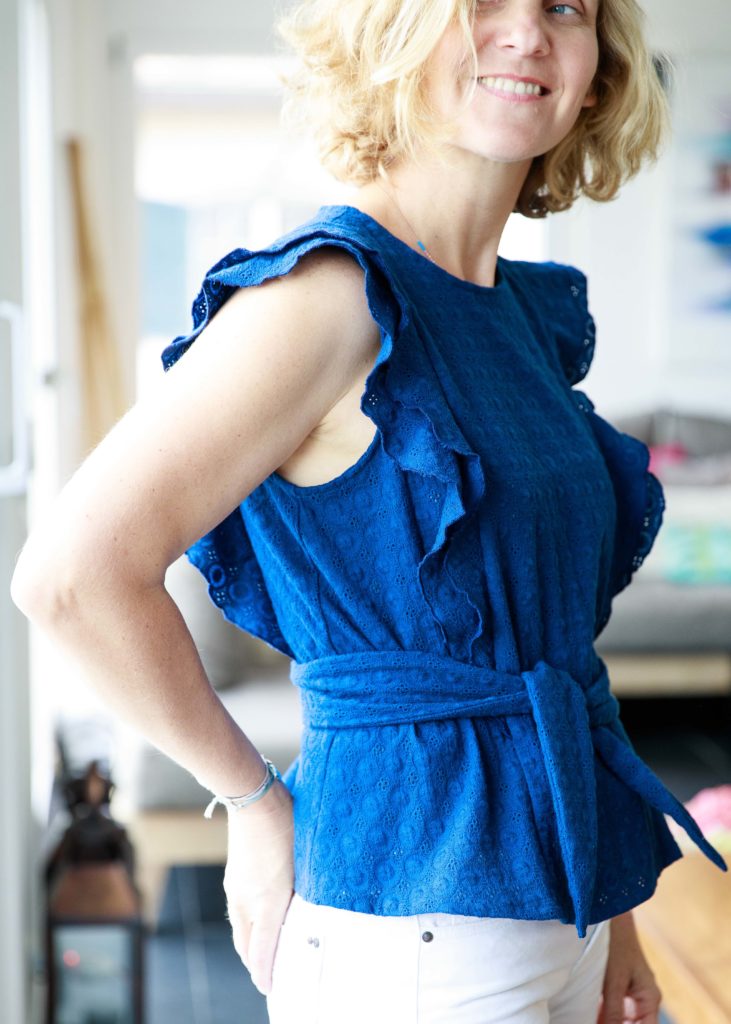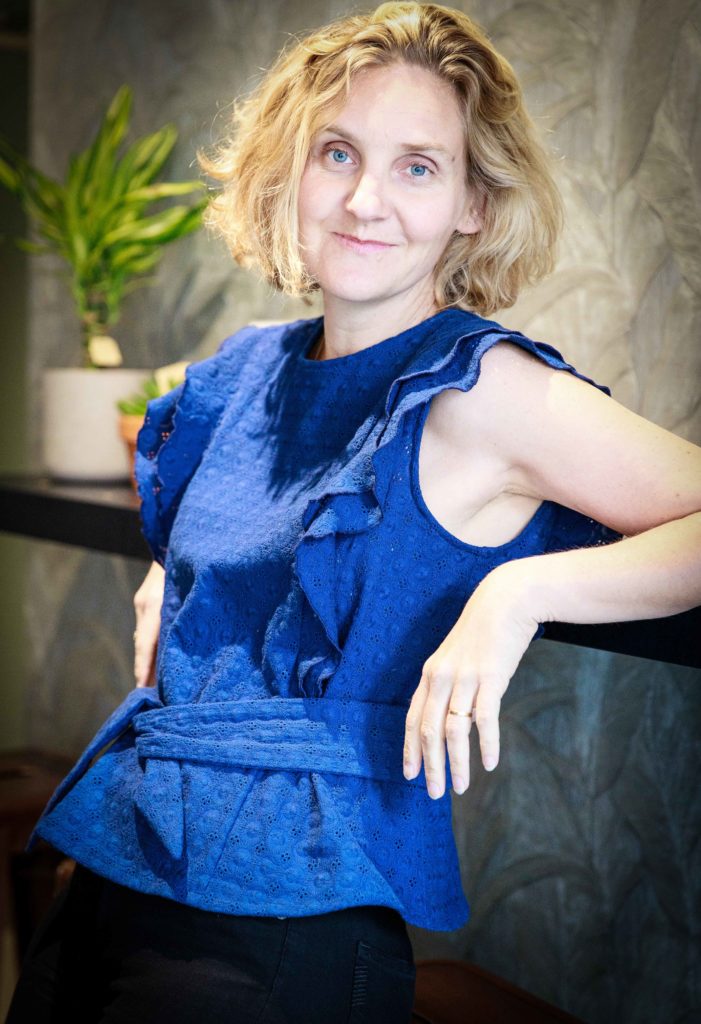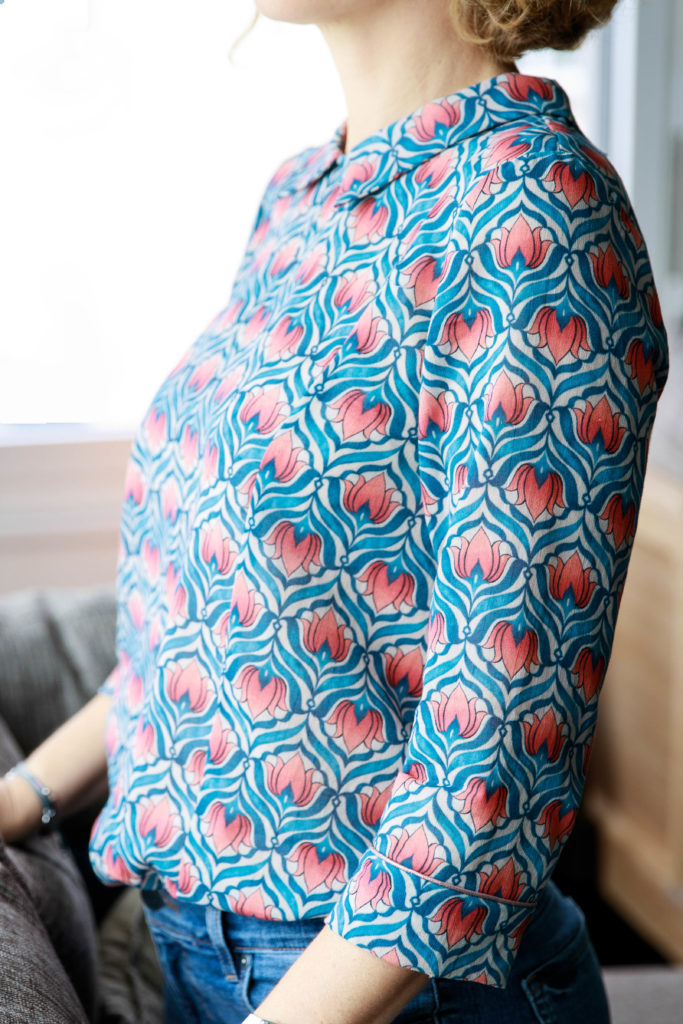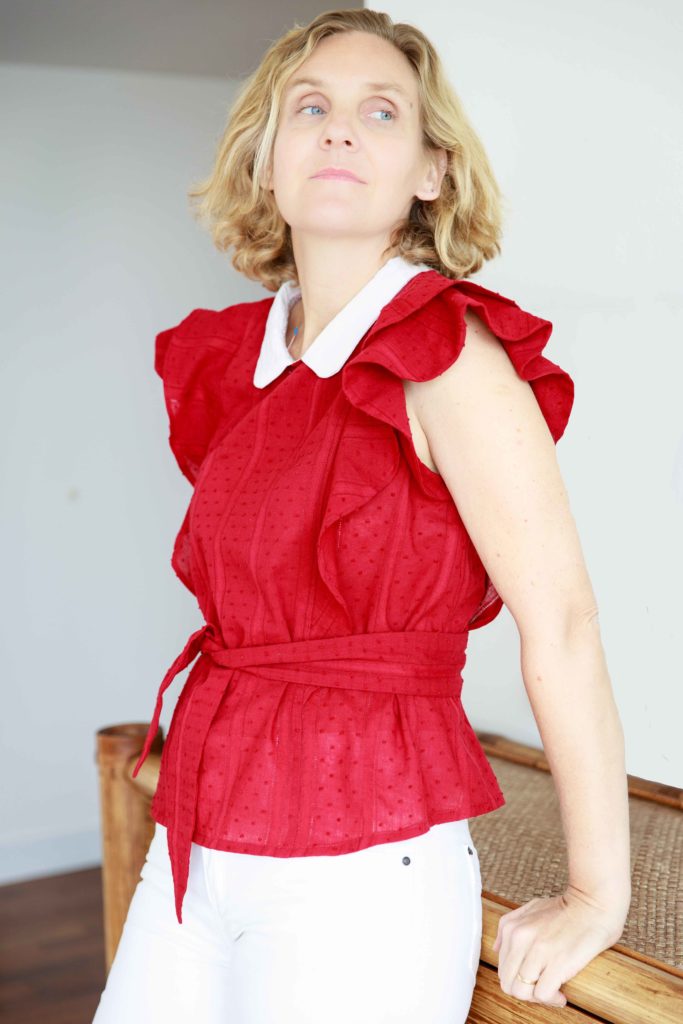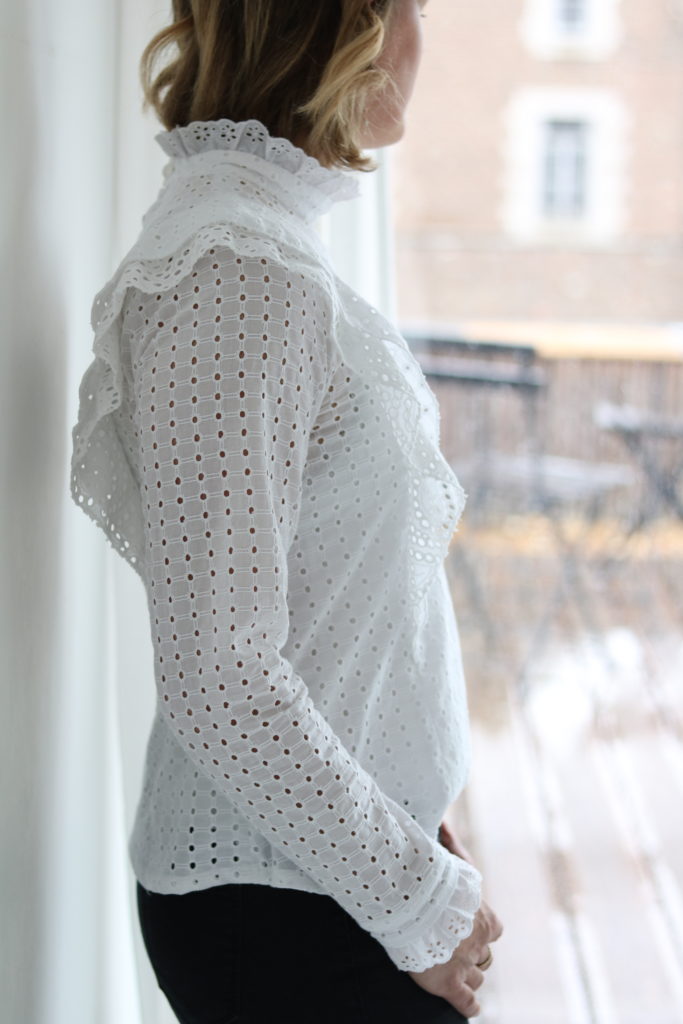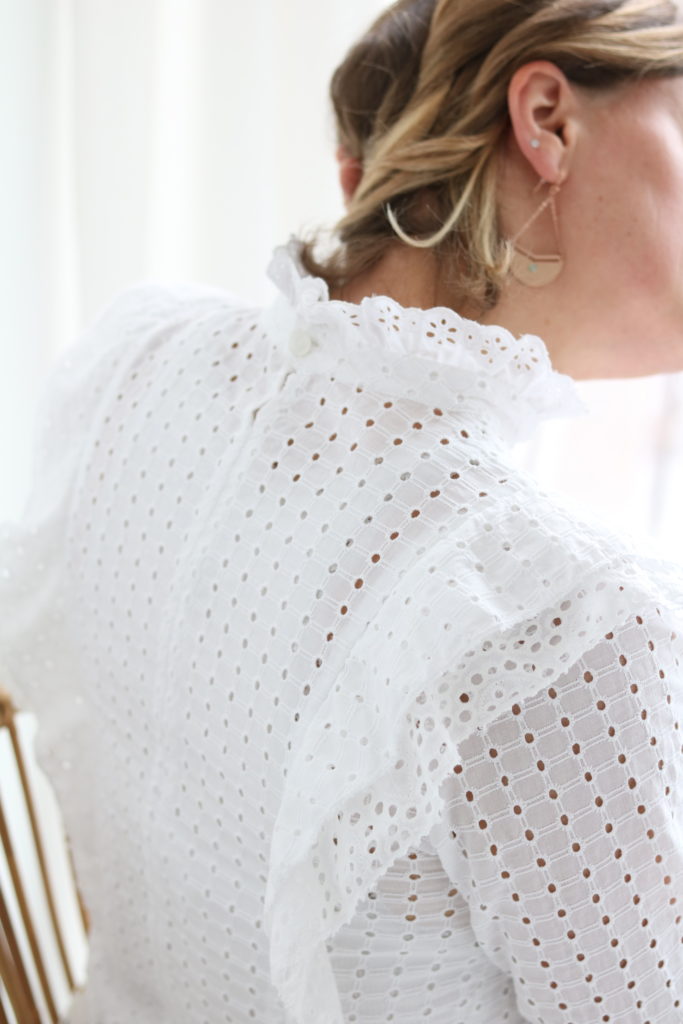 I'm grateful for my tester team that helped getting this pattern ready : AnneSophie, Céline, Bénédicte, Catherine, Elsa, Isabelle, Isabelle, et Stéphanie .
Our discussions are always constructing and enlightening. Thanks to these ladies, I can offer you a pattern that is just perfect!
During December, a tutorial will be released to add other options to Møme…
You might say "what? Already?"!!!
(All of these options couldn't be included in the original Møme pattern
unless my aim was to write a book about it!)
So, stay tuned!!